Kendall Jenner and Bella Hadid looked totally badass at the Alexander Wang show
Two of the hottest models of the moment walked the same runway, and almost brought the house down. Kendall Jenner and Bella Hadid both strutted in Alexander Wang's Spring 2017 show on Saturday at New York Fashion Week.
Both models wore leather trousers and dark eye make-up as they gothed out in front of top celebs, including some of their closest friends and family.
Kendall, 21, looked like the perfect bad girl, modeling high-waisted leather pants with a zipper detail and asymmetrical buttons. Her button-down shirt featured fringing along the sleeves. The look was accessorized with ankle boots and a chain strap tote bag.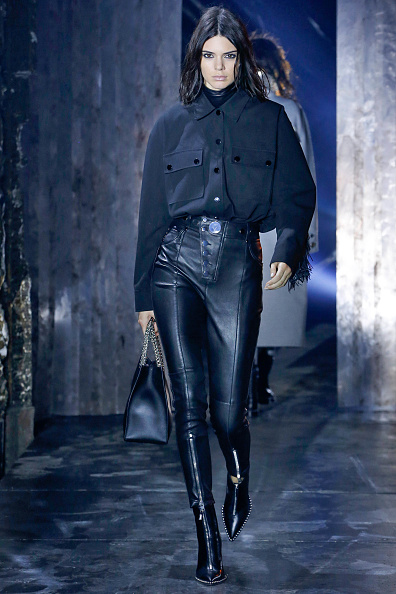 Bella wore the same booties with leather hotpants over black leggings and a mesh statement shirt (she better watch that her sister doesn't steal it).
Alexander Wang's Fall/Winter 2017 show at New York Fashion Week was half rap concert, half rave with a mall-goth twist.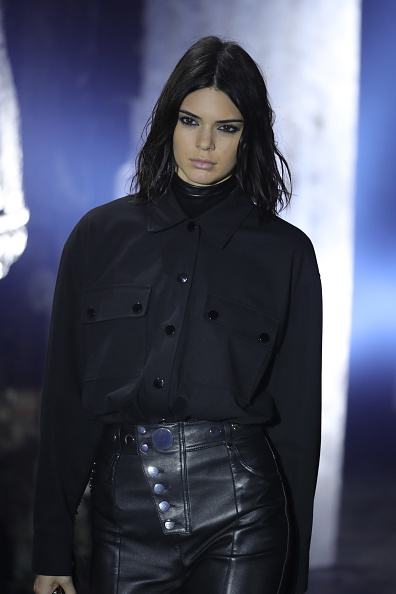 Held in an abandoned theater in upper Manhattan, the venue was perfect for the underground vibe, even if its attendees were the upper strata of "who's who" in pop culture and fashion.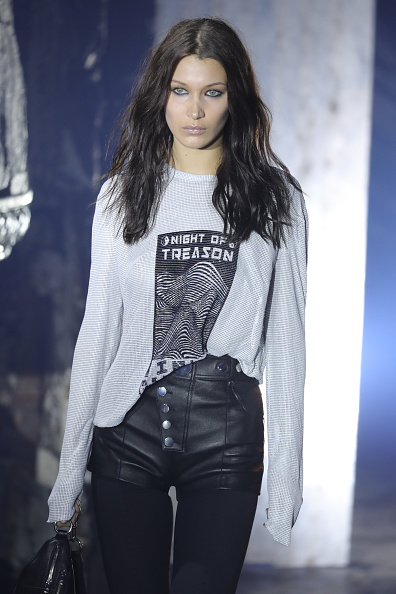 Kylie Jenner came out to support her sis.
false
Kylie, with her new short shag 'do, and her sis Kendall both looked seriously badass…
false
…the epitome of couture rocker-chic.