Kendall Jenner looked Blair Waldorf assembling her minions on these "Gossip Girl" stairs
Kendall Jenner graced the steps outside of the Metropolitan Museum of Art for a photo shoot. And we aren't going to lie. It made us nostalgic for the good 'ole days of Gossip Girl. Kendall donned a striped frock, black beret, and a fierce-looking purse. Her outfit is totally reminiscent of the Upper East Side queen herself, Blair Waldorf.
If you recall, Blair would assemble her minions on the infamous steps.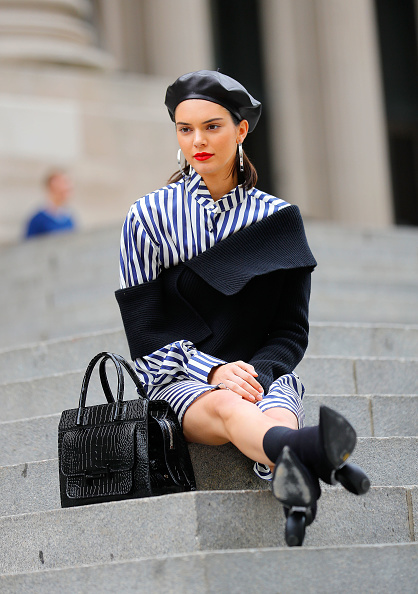 Is this coincidence or a clever call-back to one of our favorite shows? Kendall Jenner was only 11-years-old when the show debut. Gossip Girl wasn't a hit when it first aired, even though it had an impressive pedigree.
Josh Schwartz, who created the massive hit The OC, was also the television creator and based on an addictive book series by Cecily von Ziegesar.
And according to NY Mag, Gossip Girl found internet success early on. One of the first of its kind! The episodes were routinely the most downloaded spot on iTunes. Not to mention, hundreds of thousands giddy fans were downloading the free episodes off of CW's site.
There were so many iconic moments. But the girls lunching on the steps was a pretty regular occurrence. And that's what Kendall looks like she's channeling in this shoot.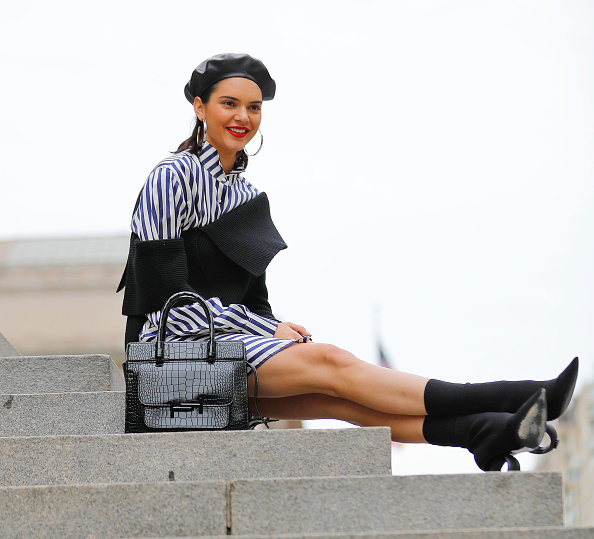 Fortunately for us, Blake Lively, who played Serena van der Woodsen, hasn't ruled out a possibility of a television reunion.
 She recently told Variety:"It sort of all depends. Would I do seven years of the show? No, because it's hard work and I've got my babies, and I don't want to be away from them that much. But I've just learned in life you never say never. I'm looking to do something that I haven't done yet, not something that I did. But would I do that? Who knows—if it was good, if it made sense. We had so much fun shooting and living and working in New York City."
Well maybe Kendall Jenner's latest photo shoot will re-Kendall (sorry, we couldn't help it) Blake and the rest of the cast's interest in picking the series back up.