Kendall Jenner opened up about her anxiety and how having a stalker has affected her life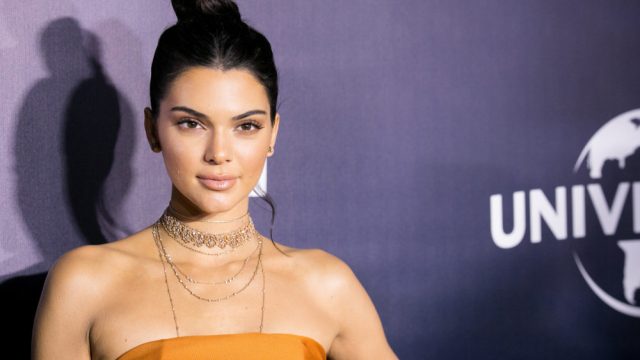 We can always count on the Kardashians to keep it real, and we applaud them for using their show to discuss real and all-too-often taboo issues.
And in recent years, Kendall Jenner has opened up about her anxiety and the panic attacks that wake her up in the middle of the night. She's also revealed that she suffers from a medical condition known as sleep paralysis, in which her mind is awake but her body can't move.
Kendall got super real on last night's Keeping Up with the Kardashians. As she was gearing up to attend Milan Fashion Week, Kendall shared that after a few frightening events in the Kardashian/Jenner family, her anxiety has peaked, leading to other concerns about her health and safety.
As mom Kris Jenner explained, "Kendall struggles from anxiety, and I think she has so much going on that she gets herself really worked up. Kendall gets the most anxious during fashion week, so when she's traveling a lot...Trying to juggle it all is overwhelming."
https://www.youtube.com/watch?v=4zzoEd4M038?feature=oembed
Kendall called her mom when she wasn't feeling well, seeing a doctor to rule out any serious issues. She admitted, "Since I was a kid, I've always been a hypochondriac. I've always been the worst hypochondriac. But now I have to try and be a big girl."
She also shared that recent events, including sister Kim Kardashian's 2016 robbery in Paris, and then her own home robbery just a few months later, and having to deal with a stalker around the same time have all affected her mental health.
"There's a lot that happened this past year, starting with like, Kim's robbery. Then I got robbed, and I had my stalkers," she explained. "That's why I don't really like going out anymore. That's why I don't tweet, that's why I don't Instagram. That gives me anxiety, too. I swear, it's the craziest thing."
Kendall also shared that she's on board with trying new techniques to help her feel better, including acupuncture and meditation. She said, "I don't think any of us have taken the time to process what's been happening over the past year — almost two years, even. And I think that that is a factor in a lot of this."
https://www.instagram.com/p/BRjJwEfDZFF
She said, "It's hard to get your brain to slow down and think about it and really process what's happening. Now that I can sit here and verbally say that, I think that will help me with the steps to take the time and really address it."
"Anxiety is all mental, so you have to try and find your ways around it," she continued. "I try and maintain it, but sometimes it's out of your control. But I think I'm very blessed to be in the situation I'm in, and every year that I do fashion months it gets a little bit easier. It's really exciting. I still look forward to it every year."
https://www.instagram.com/p/BZYl4w2D7X8
Struggling with anxiety is never easy, and we're proud of Kendall for sharing her experiences with the world. We have a feeling so very many viewers will relate and take heart in knowing that they're not alone.