You probably haven't noticed that Kendall Jenner wears this type of shoes with EVERYTHING
If you've paid any attention to Kendall Jenner's style lately (or even if you haven't), you may have noticed that she has one, very distinct go-to: the white sneaker. According to PopSugar, most of the white sneakers she wears are from the brand Kenneth Cole.
This low maintenance style choice makes sense – after all, she did tell People that her personal style is "comfortable, cool, and simple" because she doesn't "go too crazy."
When your profession requires you to wear sky-high heels most of the time, it makes sense that you'd want to give your feet a break occasionally. While staying true to your personal style, of course.
Love the velcro straps!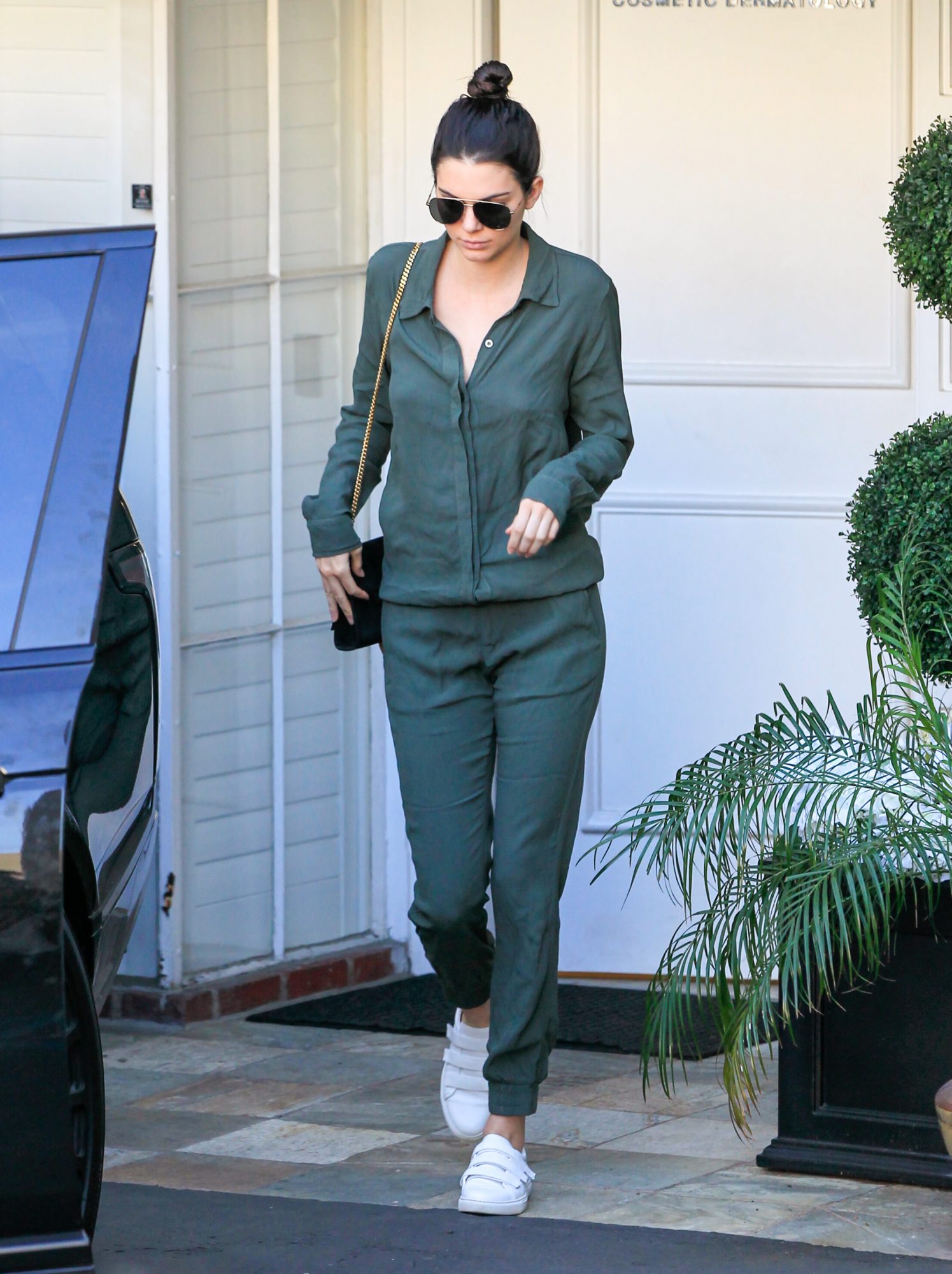 The striped trench adds just the right amount of flair to the otherwise straightforward outfit.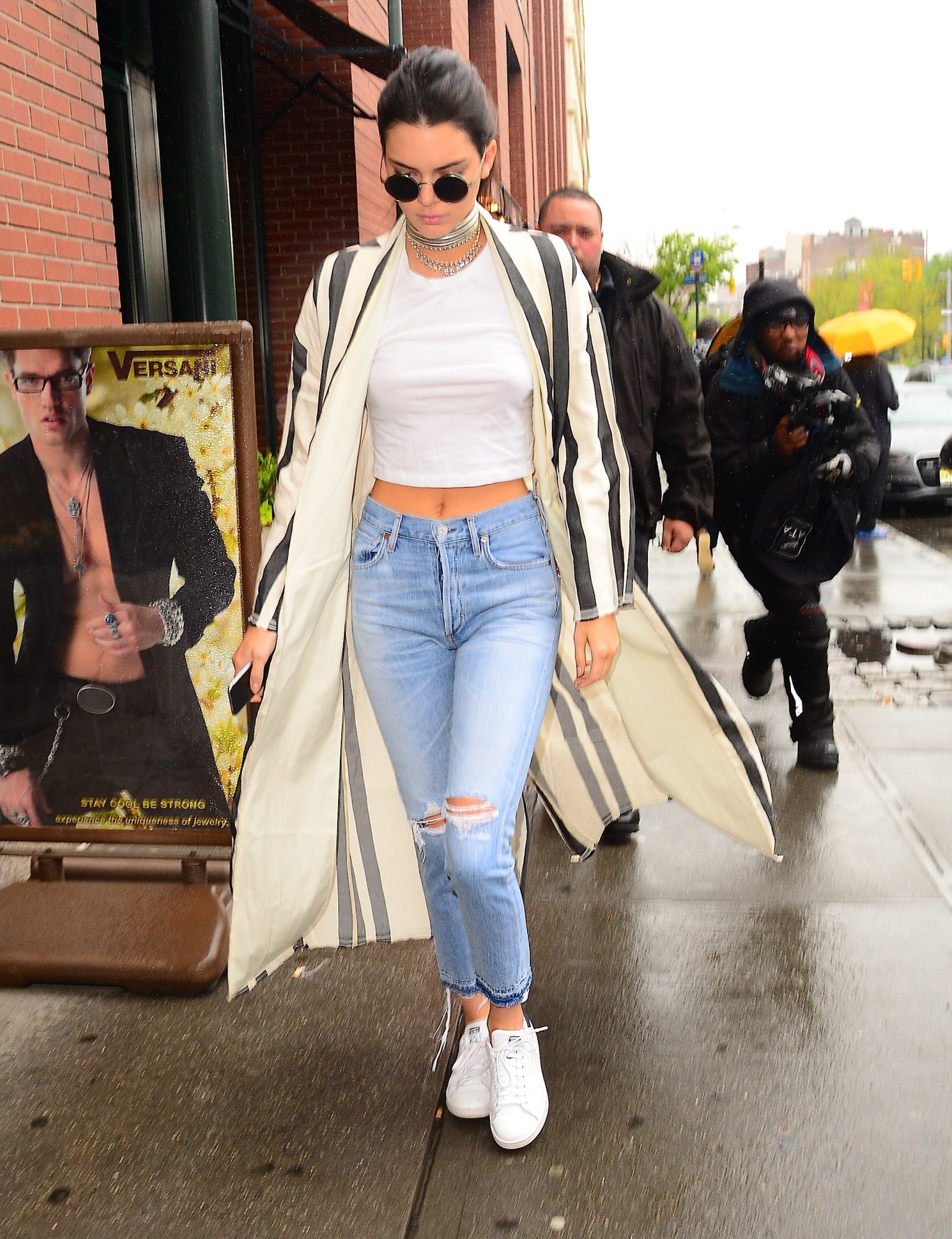 Loving the jean jacket and white sneaker pairing here: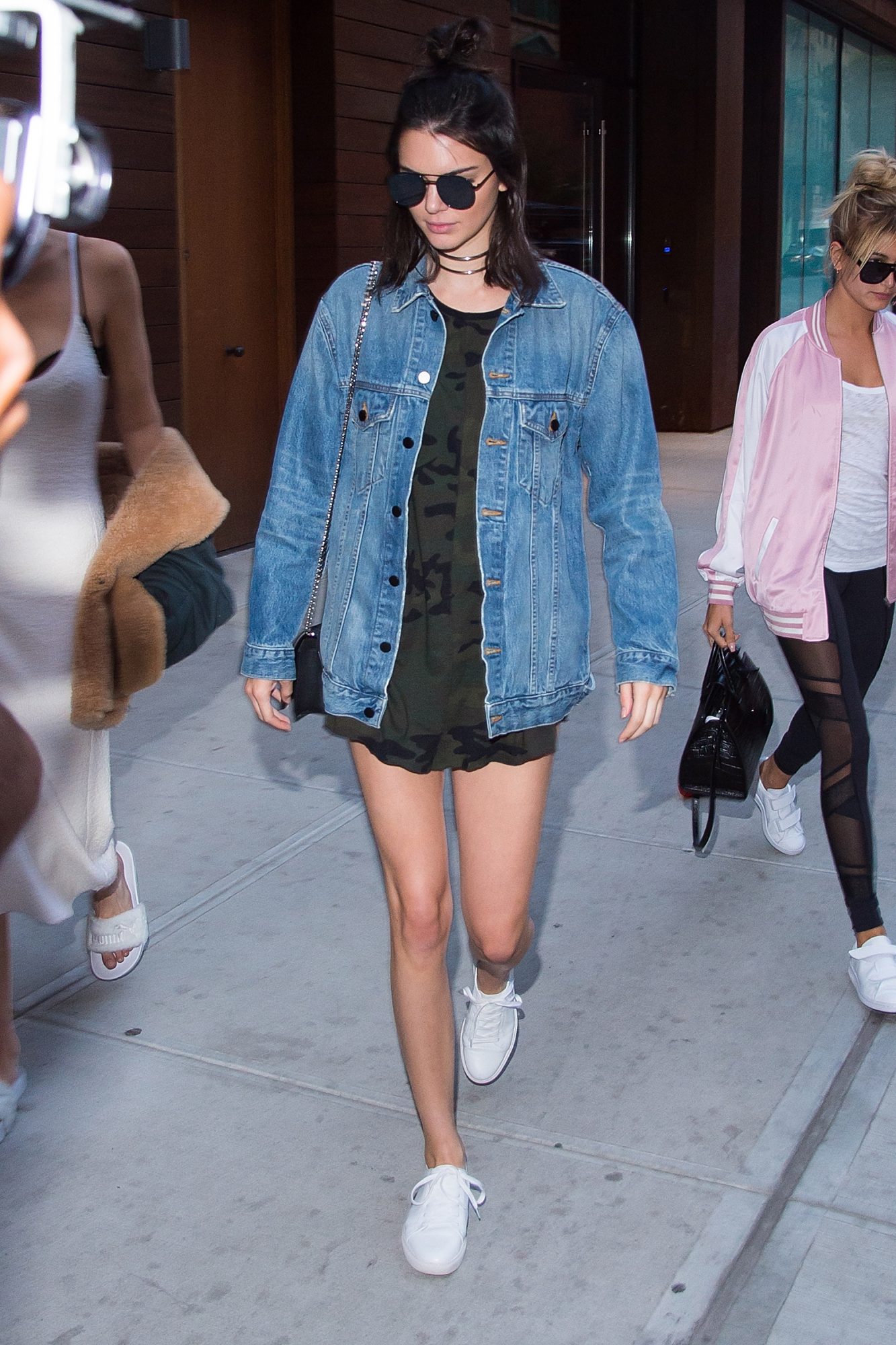 Jenner knows hows to dress down an otherwise glamorous outfit for the airport.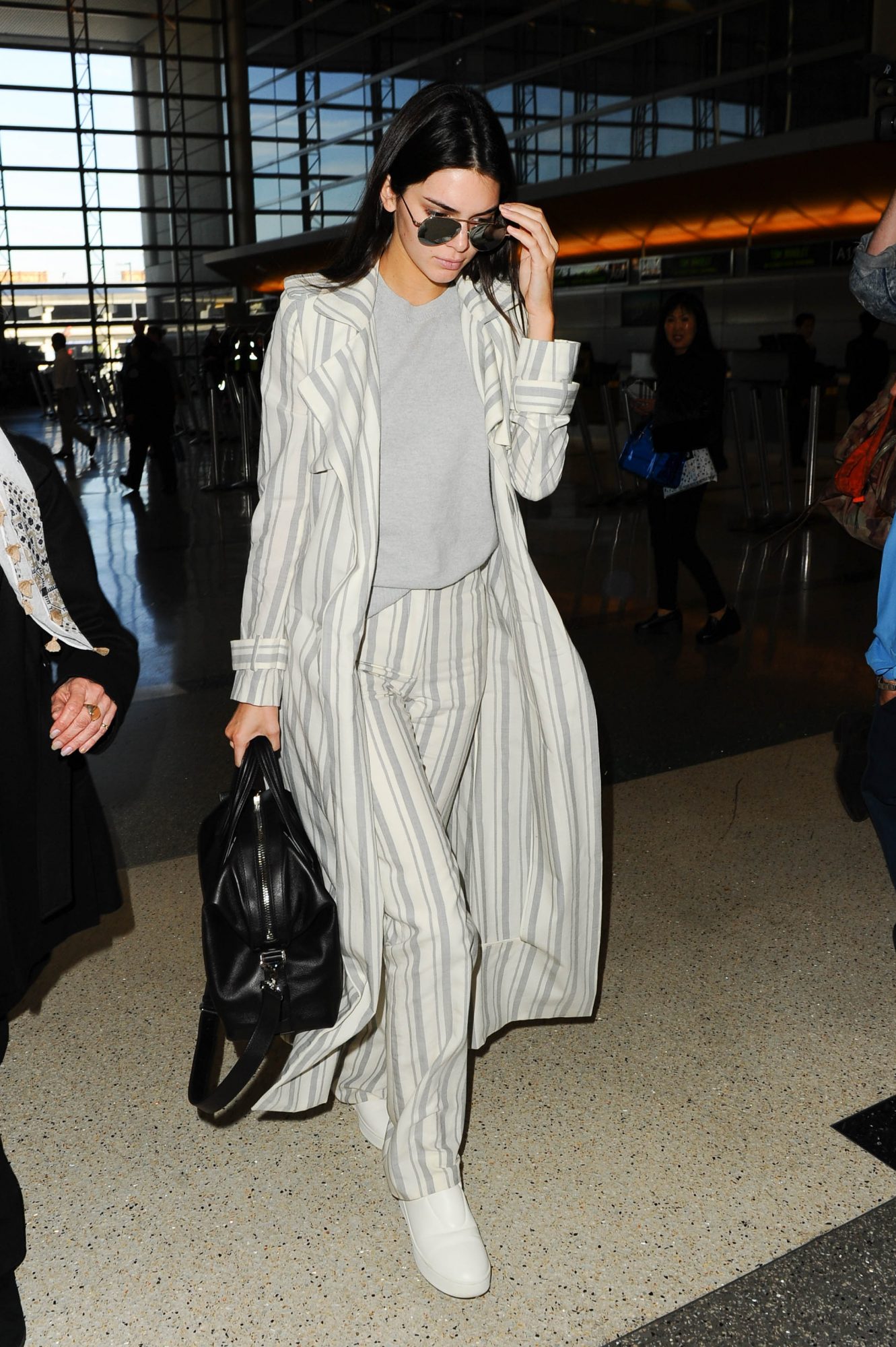 These shoes add a pop of brightness to her all-black attire.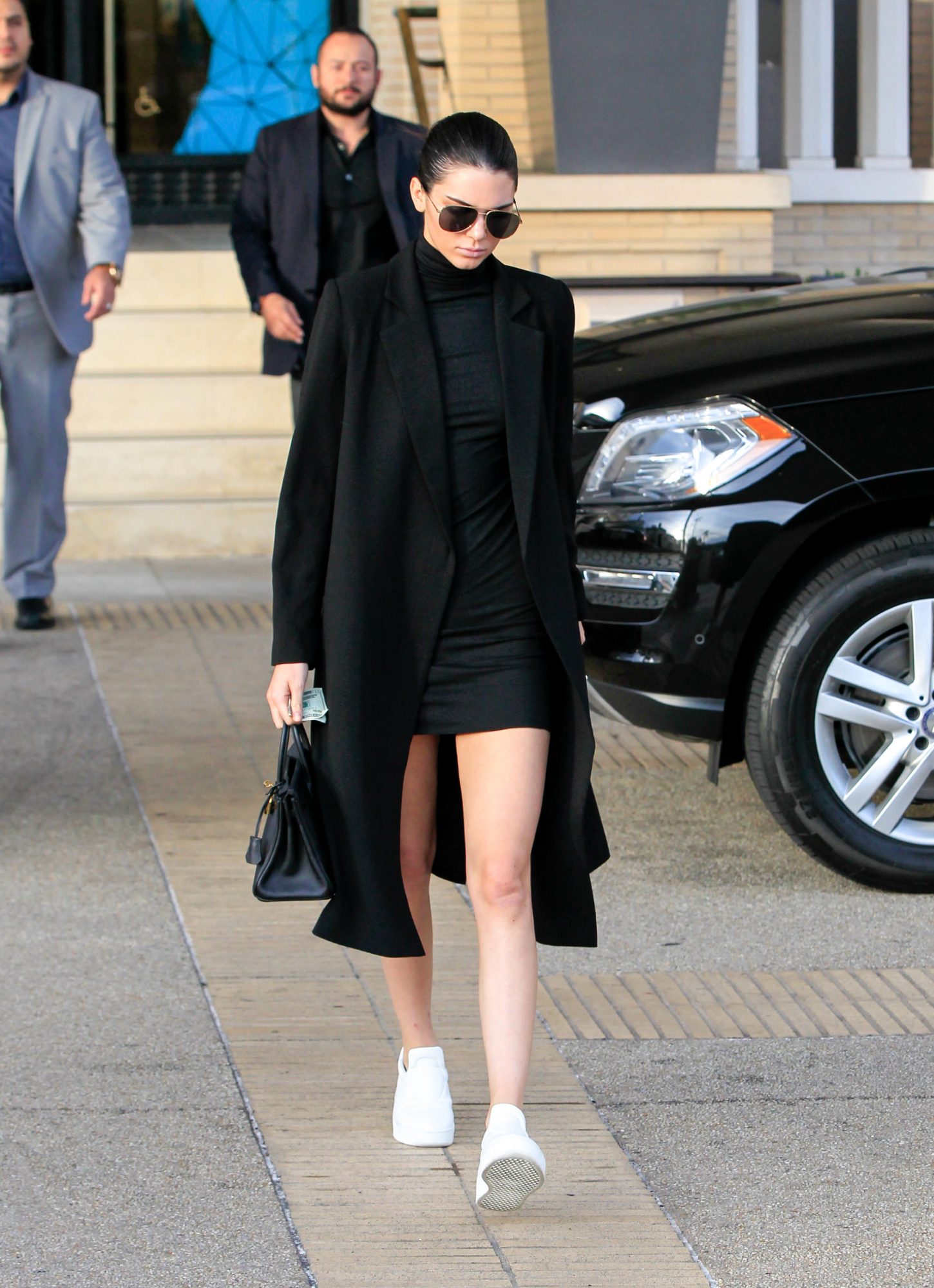 Only Jenner would have thought to pair a walking shoe with a knit sweater and jumper.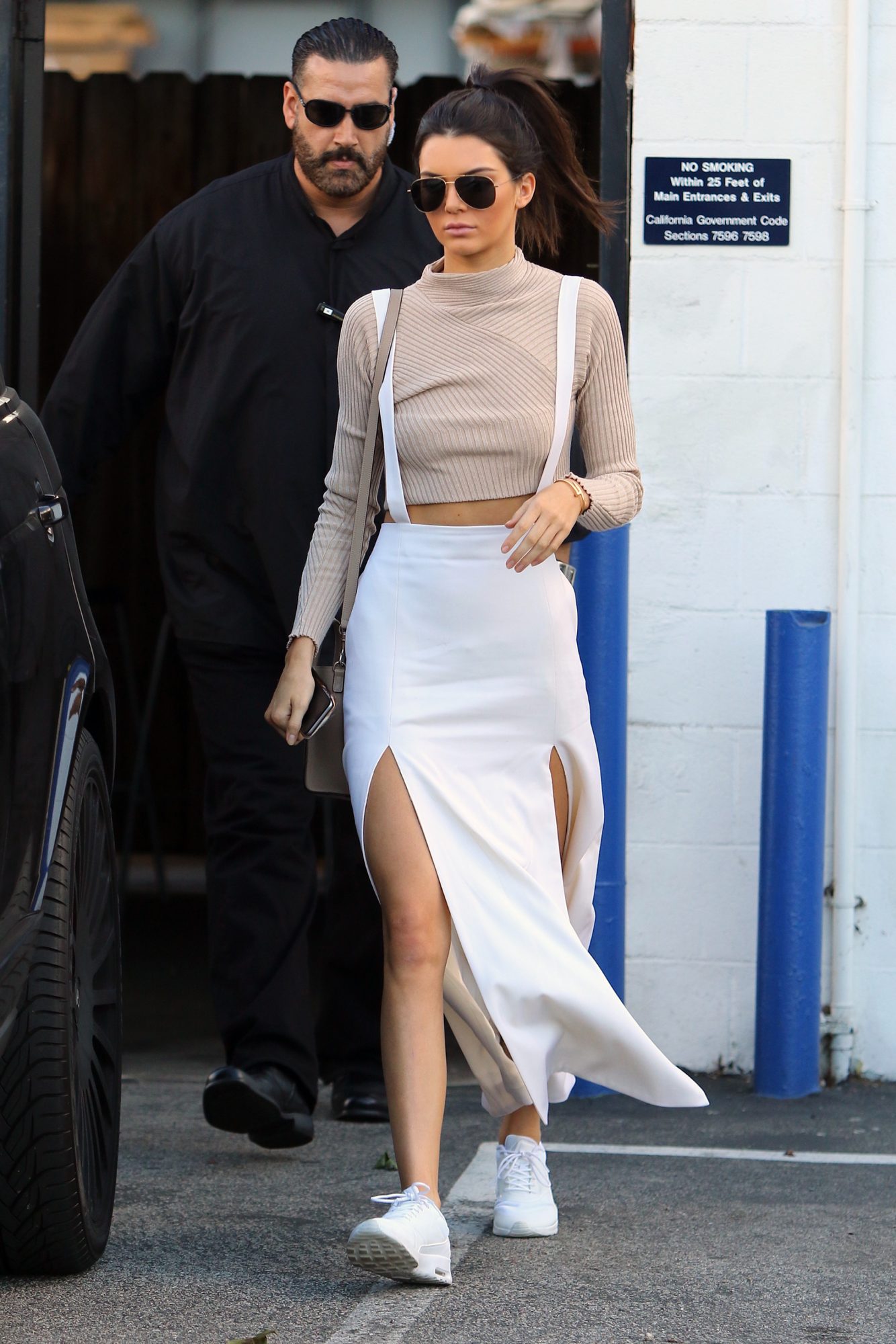 Comfy and chic.
Want to rock the look without breaking the bank?
Check out the following footwear:
Urban Outfitters "Converse Abbey Mono Leather Low Top Sneaker"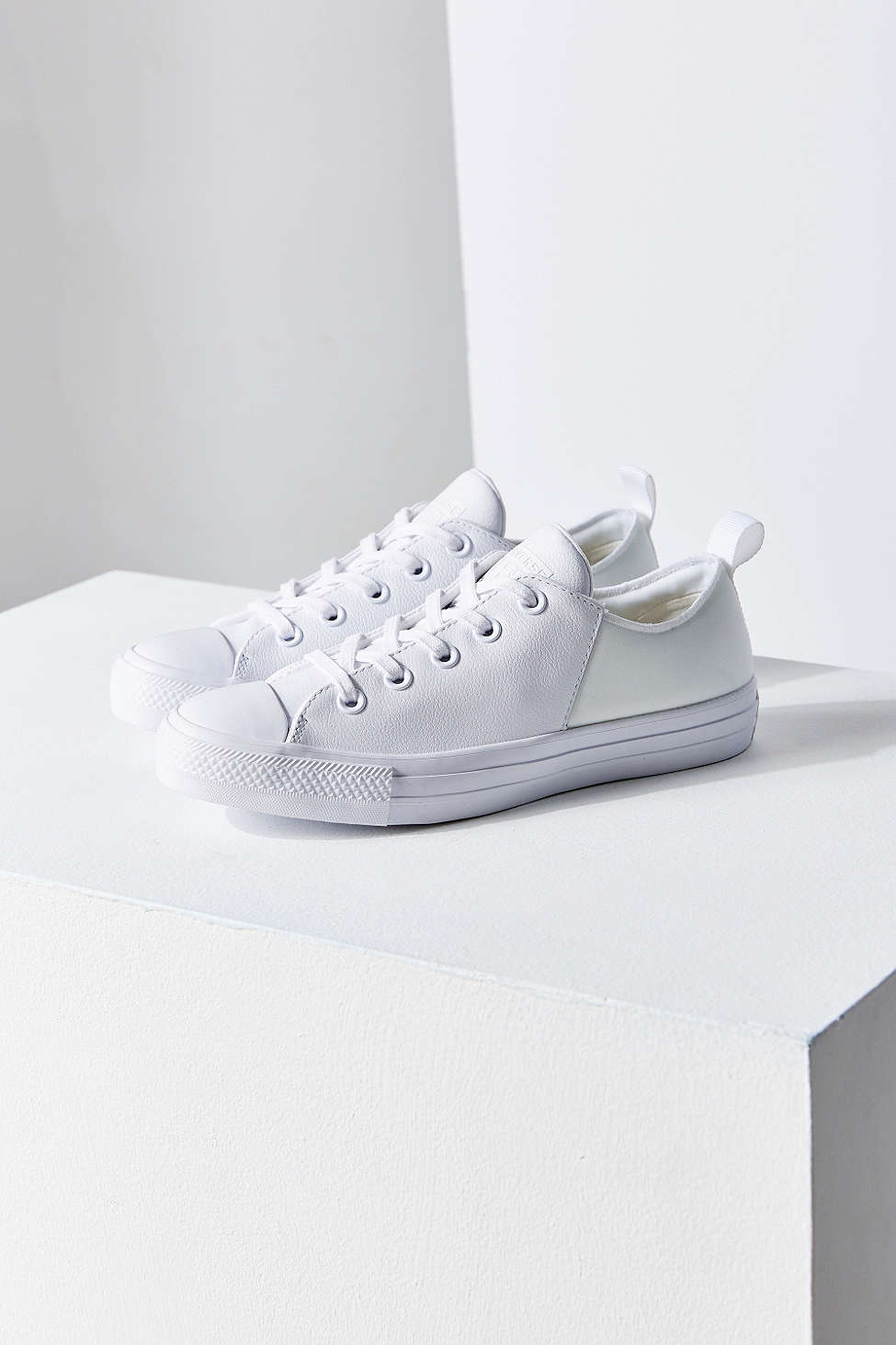 Buy them here for $65.
H&M "Sneakers"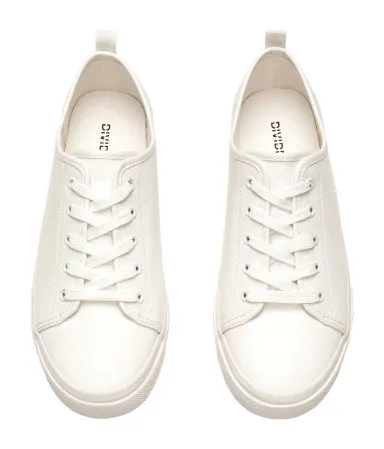 Buy them here for $24.99.
Forever21 "Classic Canvas Sneakers"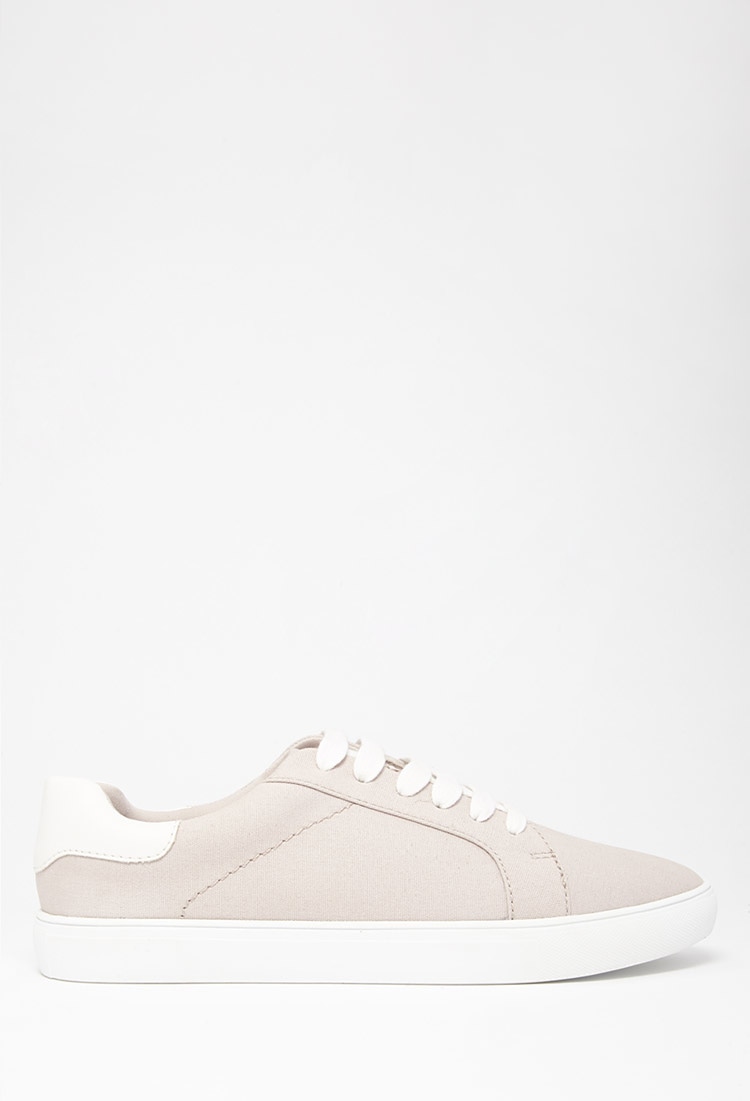 Buy them here for $24.90.