Kelly Rowland tells us the story behind her beauty anthem "Crown," and the advice she'd give her younger self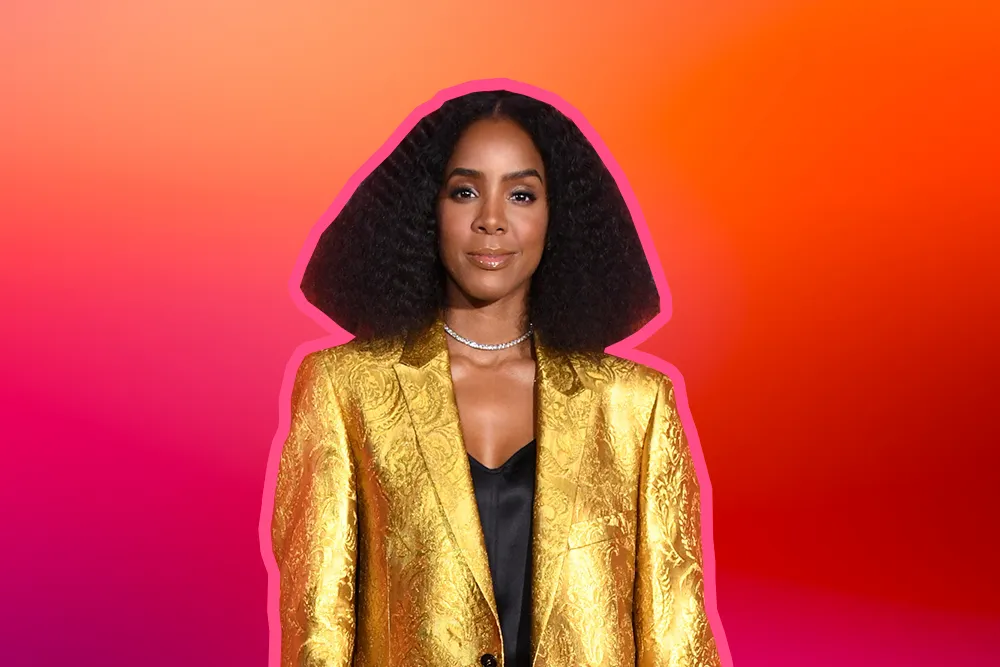 It goes without saying that Kelly Rowland is one of the most multifaceted talents—she's a successful singer, actress, business woman and now, mom. She certainly knows a thing or two about all of the pressures women face as it pertains to beauty, whether you're in the spotlight or not. Getting her start as a member of Destiny's Child, aka one of the most iconic girl groups in history, Roland has a long track record of encouraging women to being the very best versions of themselves. One of her most recent spirit-lifting projects is her beauty anthem "Crown," which she recently released in collaboration with Dove.
The confidence-boosting anthem celebrates hair of all textures, colors, and  types, pushing young girls to "show it off," rather than letting the chatter from others make them feel any less than beautiful. The video for "Crown" opens up with young girls sharing their hair-bullying stories, including one who was suspended from school for simply having braided hair extensions.
Fair warning: listening to these young girls talk about how much bullying centered around their hair broke down their self-esteem is a bit of a tear-jerker, so grab some tissues just in case. However, you can see by the end how much the girls have learned to love themselves and their hair. The video and anthem may be short, but their impact is powerful and greatly needed in this day and age.
HelloGiggles got the chance to chat with Rowland about her new beauty anthem, and her views on some heavy topics concerning beauty, including the pressures of fitting in on social media.
HG:Why did you decide to team up with Dove for this campaign and beautiful anthem, "Crown?"
KR: I fell in love and admired Dove's approach for this campaign—speaking to women and also a new generation of young girls to embrace the beauty of their hair. I was so excited at the opportunity to join forces with the brand to make "Crown" for young girls everywhere to confidently wear their hair proud. The songwriting process was so personal to me because it's fueled by the stories of real girls who have been bullied because of their hair choices, and my personal journey to embracing my hair.
HG: Were there times that you struggled with feeling confident in your own beauty and what's something that you wish you could tell a younger Kelly?
KR: Yes, of course I've struggled with recognizing my own beauty. If there was something I could tell my younger self, it would be to not own people's opinions. Don't listen to people telling to what you should do and how you should look. You are the captain of your own ship. The greatest lesson I've learned is about self-doubt. It isn't our own. It is other people's fears and insecurities put on to us. It was never ours to begin with.
HG: Why do you think it's important for public figures like yourself and brands like Dove to put out positive messages about hair and beauty?
KR: We both came together and felt there is a lack of appreciation on what is perceived as beautiful hair. I remember when I was a little girl I used to look at the TV and magazines and never saw someone who looked like me or had hair like me, which made me doubt my own beauty. Our hope is to use this song as an anthem for girls everywhere to feel confident in how they choose to wear their hair and dismantle the narrow depiction of what it means to have beautiful hair.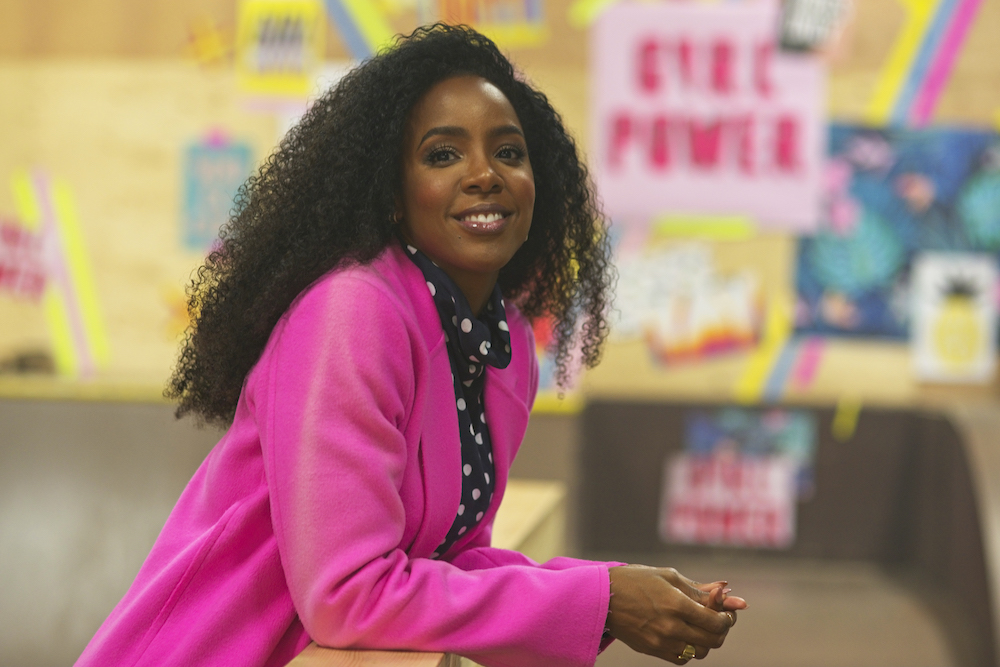 HG: When you're having an off day what makes you feel instantly beautiful and ready to conquer your day?
Meditating.
HG: What was it like being on set with the girls shooting the video for "Crown?" What was going through your mind?
I kept thinking about the younger Kelly. I often kept pouring into the girls. I just reminded them how beautiful and smart they are. Also, I was inspired by listening to their stories and seeing how strong they are at such a young age.
HG: Nowadays, social media plays such a big part in how we perceive beauty. What is your advice to young girls that sometime feel less beautiful because of social media beauty standards?
KR: I think we can even say this about all media. It's troublesome because everywhere these girls turn to for inspiration, they aren't seeing true representations of themselves. As Dove and I dug deeper into the pressures young girls feel, we both felt that music as a platform has the power to evoke such powerful emotions and make a change in their lives. We need to show them that there isn't one type of "beautiful."
HG: What's the biggest thing you want people to take away from "Crown?"
KR : "Crown" is a power anthem and high-energy track that girls can sing and dance to while unapologetically embracing their hair. When I was writing the song, I drew inspiration from the stories of real girls who personally faced adversity when it came to their hair while in school so I want girls to know, we get you, this is for you. Wear your hair however you choose!