Here's what Kelly Ripa had to say about "Live with Kelly & Michael"
Absence makes the heart grow fonder, and Kelly Ripa's return to Live with Kelly & Michael this morning after some abrupt days off proves that she loves the show now more than ever. Last week, her co-host Michael Strahan announced he is leaving Live! in September to join Good Morning America. (People just reported this morning that he'll be leaving early, on May 13.) Rumors circulated that Kelly hadn't known her co-host was leaving, and Kelly took some time off to collect her thoughts. This morning, Kelly returned with an inspiring speech about the future of the show, and the importance of respect in the workplace.
"First off, I want to honestly and sincerely thank you all for welcoming me back to the show. The love and show of support to this bizarre time has been very overwhelming," said Kelly, who's co-hosted the show for the past 15 years, first with Regis Philbin, and then with Michael Strahan when he came on board in 2012. She continued:
However, this show is more than just a job to Kelly Ripa, it's a "second home." She said, "This is a place that I devoted myself to, not just because of you, our loyal viewers, but because of all of the producers and the crew who work on this show. We have an incredible team and we are devoted to one another. We are family."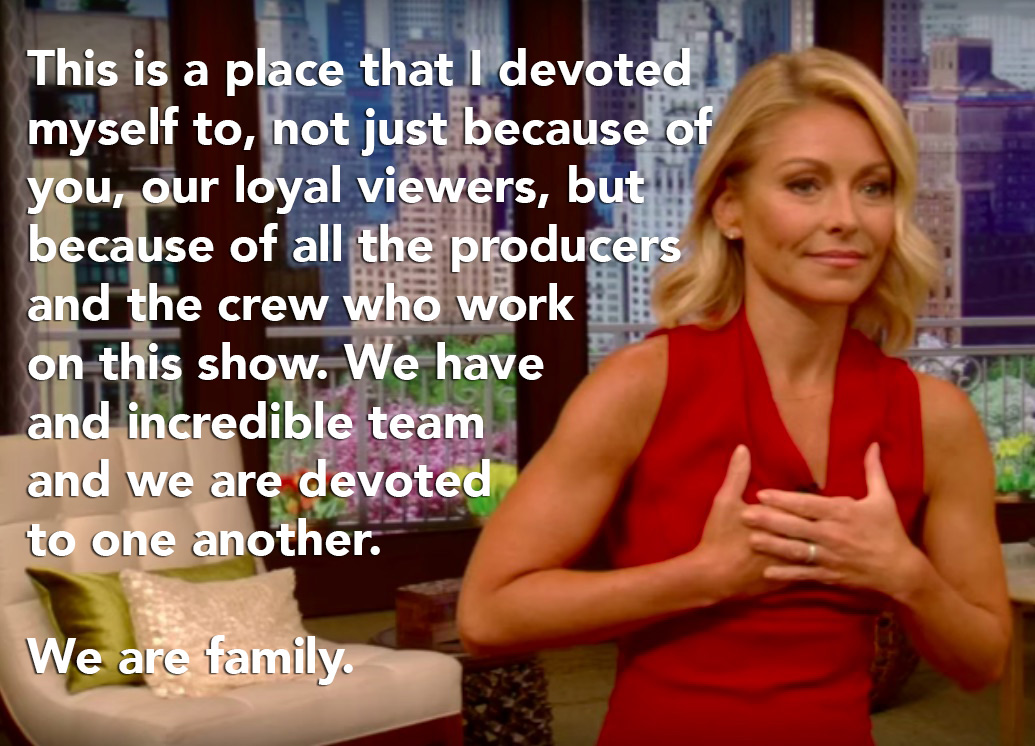 Michael returned Kelly's sentiments after she took her seat, saying "I'm so happy you're back . . . And I know this show will live on because you are the queen of morning television. And I'm right down the street. You need me, I'm coming back to help out."
While the past week was a tough one, it seems like team has emerged strong, and Kelly Ripa assures us that Live! isn't going anywhere — and neither are we.
Watch the full speech below!
https://www.youtube.com/watch?v=_8f4ir8cCZ8