Kelly Ripa and Mark Consuelos' son is 19 now and the internet is freaking out over how attractive he is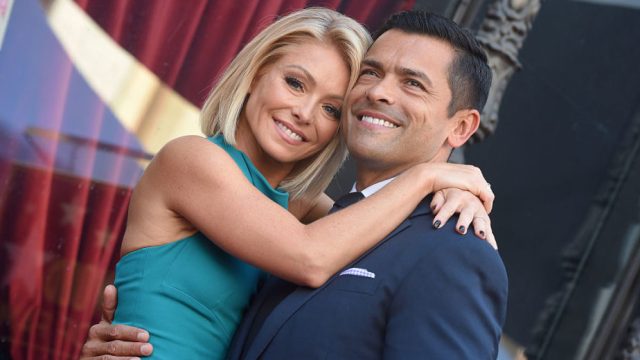 Beautiful people often have beautiful kids, and this is no exception. Kelly Ripa and Mark Consuelos' oldest son is 19 and super hot, reported BuzzFeed. Naturally, the internet is freaking out about it. You can check out the couple's Instagram posts and see the proof, too.
Btw, ICYMI, Ripa and Consuelos have been together for 20 (!) years and have three kids, two boys and a girl.
And did you know they met on the set of All My Children? Consuelos' character was cast as Ripa's love interest. You can't even make this stuff up, amirite?! A year later, they got married.
Here they are a couple months ago.
Awww.
Ripa and Consuelos' kids are Michael (19), Lola (15), and Joaquin (13).
While we think they're all attractive, Michael is the one who's now an official adult and getting a lot of internet attention for his looks.
And, is it just us, or does he look ~just like~ his dad?!
https://www.instagram.com/p/BI1C9EZhSnP
Actually, both Michael and Joaquin do, right?
And look — a few months ago, Michael went off to college. "How are we old enough to have a kid that's going to college?" Ripa said at the time, according to ABC News. "I don't know," Consuelos said.
In any case, we're sure Michael is a big hit at college, too.