Kelly Ripa has officially chosen her new "Live" cohost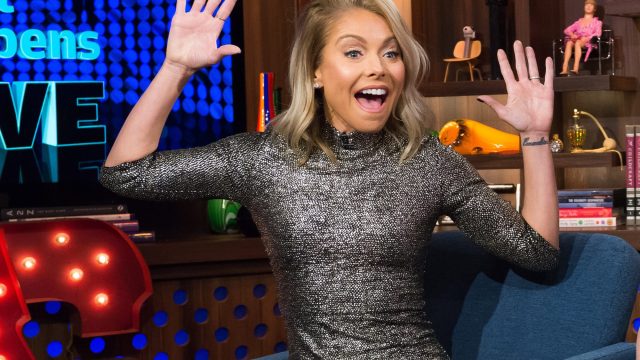 It's been a whole year since Michael Strahan left Live with Kelly and Michael to pursue an opportunity with The Today Show.  This left many of us to wonder who Michael's replacement would be…and after enough time went by, even more of us were wondering if a replacement would ever come at all. But, lo and behold, that day is today.
Ripa teased the announcement last night with the following Insta post:
https://www.instagram.com/p/status
She then extended the dramatic tension even more this morning by looking at the camera and saying, "Don't be nervous, you're going to be great," and then…cutting to commercial break before making the big reveal.
After walking out onto set and taking his seat, Seacrest said,
"I couldn't be more excited to be here with you."
According to CNN, the LA-based Seacrest has relocated to NYC to start the new gig. Also, we can all basically agree that this officially makes Ryan the busiest man in media. He executive produces a ton of reality TV shows (like KUWTK and its many spinoffs, NBD), hosts Dick Clark's New Year's Rockin' Eve, and is the go-to host for basically all E! red carpet events. Oh, and he has his own radio show (On Air with Ryan Seacrest on iHeart Radio). Yeah, dude is BUSY.
The new show will officially be called Live with Kelly and Ryan, and we're wishing this new duo the best of luck on their upcoming co-hosting adventures!
Watch them starting today, every weekday, on ABC at 9 a.m EST.