Kelly Clarkson wore a wig to cover Sia's "Chandelier" and she KILLED it, naturally
If you want to be like Sia, obviously you'll first need her signature blonde wig. Luckily, one singer found the perfect one for her Halloween costume this year. Kelly Clarkson wore the Sia wig to cover "Chandelier" for her fans on Facebook this past Friday, and nailing the look only made the song that more breathtaking.
"I'm Sia this Halloween.. she's one of my favorites," Clarkson said in her video, before describing the masquerade ball decor behind her.
As per usual, Clarkson's personality shines through… even though half of her face is obscured by fake hair.
"I don't know how she does this, because… you know. You can't see," Clarkson says immediately after singing, while touching the wig. Wearing the wig is an art-form in itself, it seems!
There's just something so heartwarming about an amazing singer dressing up like another amazing singer for Halloween. Without a doubt, Clarkson obviously has so much love and respect for Sia.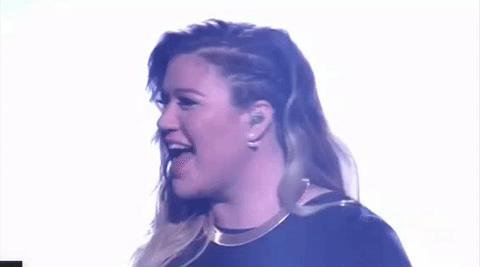 Picking "Chandelier" seemed like an easy choice for Clarkson.
"I love that song, everybody loves that song," Clarkson raves to her audience.
The definitely do. Sia's "Chandelier" has been parodied quite a bit, and thanks to Sia, young dancer Maddie Ziegler was able to see a big boost in her career. While notable for her show Dance Moms, Ziegler left the show this year to chase bigger opportunities.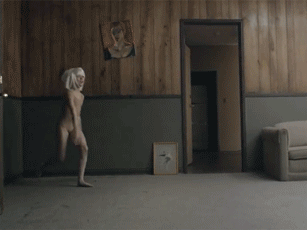 Clarkson actually had the privilege of working with Sia in the past, and the two seem to have an incredible relationship.
After hearing that Clarkson was covering some of her songs on tour, Sia reached out to her and offered to write some lyrics tailored just for her. Both "Invincible" and "Let Your Tears Fall", two incredible Clarkson tunes, include Sia's name in the credits.
Maybe next year, Sia will dress like Clarkson and try out a cover of "Since U Been Gone"!