Kelly Clarkson just epically shut down the body shamers, and the internet thinks it's awesome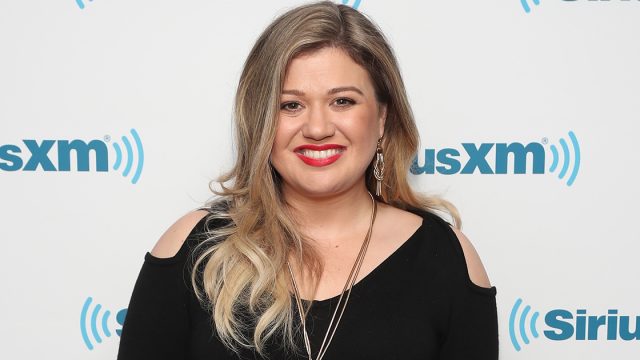 In just one epic tweet, Kelly Clarkson has hit back against body shamers, and the internet is actually loving it.
The star — who recently announced that she was joining The Voice next year as a coach — had sent out a 4th of July tweet thanking those who have fought so that America can remain free, when a vile troll took it upon themselves to comment about how she was "fat."
"Thank u 2 every person in service 4 protecting all of us and cheers to every person who fought for us to experience freedom & independence ?," Kelly's original tweet read, before she was body shamed.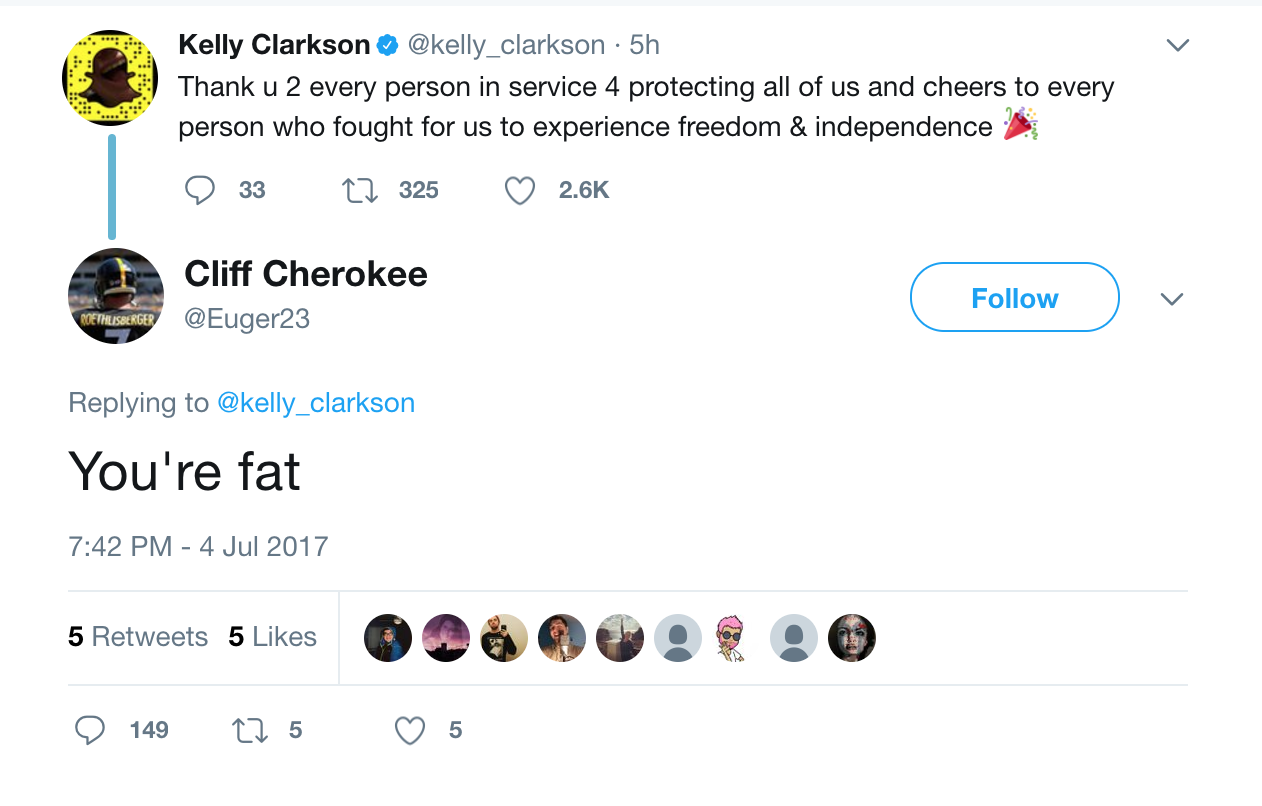 However, following the disgusting tweet, Kelly Clarkson had the most epic reply, and we're LOVING it.
Quoting the troll's tweet, she wrote:
"....and still fucking awesome 😜 "
Following Kelly's epic (and totally true, tbh) clap-back, people on Twitter applauded.
https://twitter.com/udfredirect/status/882442344422920192
https://twitter.com/udfredirect/status/882430924431925248
false
https://twitter.com/udfredirect/status/882437758152830977
false
"I love that you never let this get to you. That makes you even more beautiful… if that's even possible :)" one fan wrote.
Unfortunately, this isn't the first time that Kelly Clarkson has had to deal with body-shaming on Twitter. Specifically, in 2015, professional troll Katie Hopkins mocked the singer's appearance.
However, just like she did this week, the singer had the best response.
"I've just never cared what people think," she told Heat magazine at the time. "It's more if I'm happy and I'm confident and feeling good. That's always been my thing. And more so now, since having a family – I don't seek out any other acceptance."
YAAASSSSS!
Being body shamed is totally unacceptable whomever you are, celebrity or not, and it's not something that anyone should have to experience. Luckily, Kelly Clarkson is a total queen — as we know — and it's so inspiring to see a woman who is so confident with her body that she can shut the haters down.