Kelly Clarkson is joining a reality singing contest, but it's not "American Idol"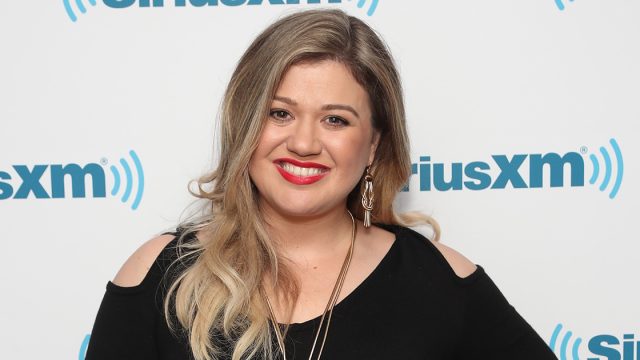 It's that time of the year when we get loads of TV news and gossip, so let's get to it. Kelly Clarkson is becoming a coach on The Voice, and we just know this is going to be awesome.
Just yesterday, it was reported that Jennifer Hudson was also set to join The Voice for its 13th season, following her appearance on the U.K. version of the show. The news came just after ABC announced plans to bring back American Idol after the show was cancelled by Fox.
Of course, given the news that Idol would be returning, speculation has been rife about how the judge line-up might look. Initially, there were talks that ABC were pretty keen on recruiting OG Idol-winner Kelly Clarkson as a judge.
However, it seems that Kelly Clarkson has decided on another path…The Voice.
Like Hudson, another Idol alumni, Clarkson has inked a deal with NBC to join the popular reality singing show and will make her debut on the 14th season.
According to Variety, the singer had been approached multiple times to appear on the show but had previously been unable to appear due to scheduling conflicts. false
"I'm so excited to join The Voice at NBC, the singer said in a statement. "We've gone back and forth about a role as a coach for years, but the timing hasn't been right until now. I have always loved appearing on the show as an advisor or performer and established an amazing relationship with the network during my Christmas special. I can't wait to turn my chair and see the faces of up-and-coming artists and provide them with the help and support they've needed to break into the industry. Watch out, Shelton, I'm comin' to win!!
Echoing this excitement about Clarkson's new role, Paul Telegdy, NBC's head of alternative and reality programs said, "Kelly has been a part of 'The Voice' family for many years as an adviser and performer. We are thrilled she has chosen to join us as a coach to mentor the next generation through our unique vocal boot camp. Every time Kelly Clarkson sings, you are reminded what an incredible voice really is. We are looking forward to the sound of Kelly Clarkson on The Voice."
While it remains to be seen who is going to sign up for the new reboot of American Idol, from the looks of things the next few seasons of The Voice are going to be amazing! Bring it on.