Kelly Clarkson Got Candid About How She "Definitely Didn't See" Her Divorce Coming
And she's putting it into her music, so expect a killer breakup album.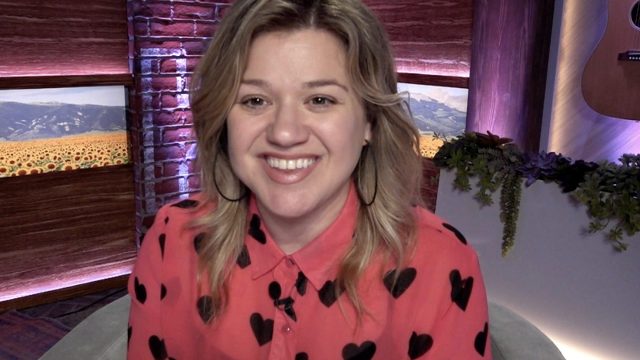 The past six months have been difficult for most of us, but Kelly Clarkson has had an especially upsetting summer after filing for divorce from her husband of seven years, Brandon Blackstock. During the Season 2 premiere of The Kelly Clarkson Show, which aired yesterday, September 21st, Clarkson touched upon the divorce without going into too much detail, but she disclosed that she "didn't see anything coming."
"Let's just get this out of the way—2020 has been a dumpster fire," Clarkson said at the top of her monologue, which she debuted on set in front of a virtual audience. "I'm so glad I can still connect with all of you in my studio because, as you probably know, 2020 has brought a lot of change also to my personal life," she continued. "Definitely didn't see anything coming that came."
Clarkson noted that her divorce isn't just affecting her and her heart, but of course, her children as well. It involves a lot of little hearts, she said.
"We have four kids, and divorce is never easy. And we're both from divorced families, so we know the best thing here is to protect our children and their little hearts." Thus, Clarkson said she is going to keep conversation about her breakup to a minimum. "I will talk a little bit here and there about how it affects me personally," she said, "but I probably won't go too far into it because, you know, I'm a mama bear and my kids come first."
And because everyone keeps asking Clarkson if she's okay, she did confirm that she is doing alright. "It's one of those things that, it's okay because it matters. It was something important," she said in her monologue. "And I know a lot of you at home have probably been through it as a kid or as just yourself and your own relationships, so I feel you."
"I probably won't speak about it too much," Clarkson reiterated, "but you definitely will hear it musically, probably—that's how I became a songwriter. Music's always been my outlet to help me get through difficult times."
Clarkson said she's been doing a lot of music writing over the course of the summer, so we can probably expect some new, gut-wrenching tunes to hit the airwaves sooner than later. But, until then, let's continue to respect her family's privacy as they transition into a new normal.