Kelly Clarkson opened up about how she had a cancer scare in 2006, and it sounds terrifying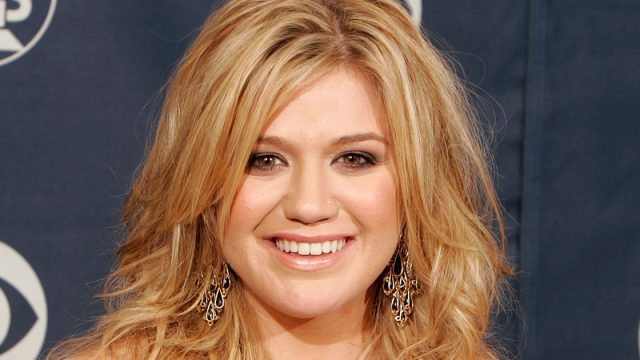 Former American Idol star and Queen of power pop Kelly Clarkson has opened up about having a cancer scare, and it sounds terrifying.
Clarkson, who won the first season of the now finished singing reality show, was speaking to Billboard's Pop Shop Podcast, where she told hosts Keith Caulfield and Katie Atkinson about the experience that occurred just before the 2006 Grammy awards.
In 2006, Kelly Clarkson won two Grammy awards, and performed at the ceremony. However, it seems that there was obviously things going on behind the scenes that no one knew about.
"Not many people know this, not to be a Debbie Downer, but I was told that morning [of the Grammys] that I had cancerous results for something," she said during the podcast. "I go the whole day, and I'm completely crying — they had to do my make up again. And then when I won, I thought, 'Oh my god. This is God giving me one more thing before something horrible happens.'" https://www.youtube.com/watch?v=3Sw-1zAEFe4
Continuing, Clarkson went on to say that the whole thing had actually been one massive mix up.
"This is the worst part. I went to the doctor's next day and they apologised for mixing up results," she said. "And I was like, 'Are you for real?! You completely ruined...my big dream!' It was kind of the worst/greatest day. Also the next day was the worst/greatest day. Who mixes up results? Why wouldn't you test again? So it was kind of unfortunate that a lot of the moments got stolen from that mishap, but hey, I didn't have cancer! "The night was so weird. I don't even remember anything but being terrified," she finished.
Kelly Clarkson is nominated at this year's Grammy awards for her moving performance of her track "Piece By Piece" on American Idol, which went viral last year. Watch the performance below. https://www.youtube.com/watch?v=9FHYBQxURQo&t=63
"It's just such a bookend for me," the singer said about her nomination. "[Idol] was where I got my start … and you know my kids — well, one of 'em was still in me [she was seven months pregnant with her son, Remington] — and my other kid [daughter River Rose] was running around the halls that I used to warm up in when I was 19. And my husband was there. It was just one of those cool moments when you're like, 'Man, if my 19-year-old self could see where I'm at today — how proud I would be. And how amazed.' Who would have thought that all this would have happened? This particular version wraps up all of that nostalgia in one song. I feel very blessed."
Tbh, it would be so great it Kelly Clarkson picked up the Grammy for Best Rap/Sung Performance. While she's up against some stiff competition from the likes of Adele and Beyoncé, it would be a nice way to give her the experience that her scare robbed her off the first time around.
The Grammys take place this Sunday (February 12th) and will be telecast on CBS at 8/7c.