Kelly Clarkson said people showed her magazines with naked women to body-shame her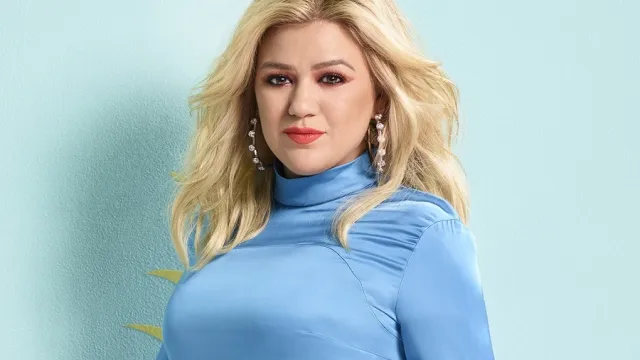 In a new interview with Glamour UK, Kelly Clarkson shared that earlier in her career, people used to body shame her by putting magazines with naked women on them to show her what she was "competing with" as a female pop star in the public eye.
Clarkson got her start as the first American Idol winner back in 2002, and it seems that as she embarked on her music career, she faced pressure to look a certain way. She told the magazine that at the time, she was "not super healthy," because she "just was worn out, just working so hard and not keeping healthy habits."
Still, that pressure came in the form of having "magazines shoved in front of [her]," and being told, "This is what you're competing with and we've got to compete with it."
Adding insult to injury, she shared that the women on the covers were often naked, which Clarkson said isn't something she was ever interested in doing.
"I can't compete with that. That's not even my image. That's not who I am. That's who they are," Clarkson told the magazine that she said. "We're all different and it's okay… it's just not my personality to be naked on the front of a magazine."
It isn't clear who exactly was doing this, but she seems to be speaking about professionals involved in her career, though she doesn't name anyone specifically.
It seems these moments ultimately helped shape her body image in a positive way, as she learned to advocate for herself. "I think all those things really do make you find your own happiness and your own confidence and your own love within yourself," she said. When it comes to criticism from outside voices, she said, "I don't believe people, I believe me. All those other voices though are hurt, and you've got to recognize that."
Though we're horrified to hear that she faced body-shaming in such a needlessly cruel way, we are glad she was able to heal from those experiences. And we're endlessly grateful to her for her sharing her wisdom with us.