Kelly Clarkson returned to "American Idol" and let all her feelings out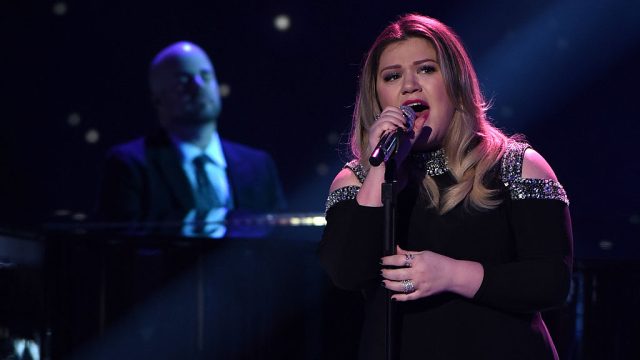 The final season of American Idol is an emotional one, and Kelly Clarkson knows that more than anyone. As the first winner of the iconic series, she came back to perform on Thursday night as they revealed the top ten finalists. The song she sang, "Piece by Piece," and the performance in general, was so emotional that she couldn't make it through without shedding some tears.
https://www.youtube.com/watch?v=9FHYBQxURQo
"I'm pregnant and it's nostalgic and I can't believe it's the last season…Yeah, really sorry I just bawled," she said one the cheering had died down. Rest assured, nobody was upset. It's just another reminder that Kelly Clarkson is as thoughtful as she is talented.
"It's just a touching song for me," she explains. "I wrote it about my little girl when I was pregnant and now I'm pregnant with my little boy, which I hope comes out very soon!"
So do we, Kelly, and we can't wait for the music he inspires!