Kelly Clarkson has some advice for Taylor Swift about the Scooter Braun drama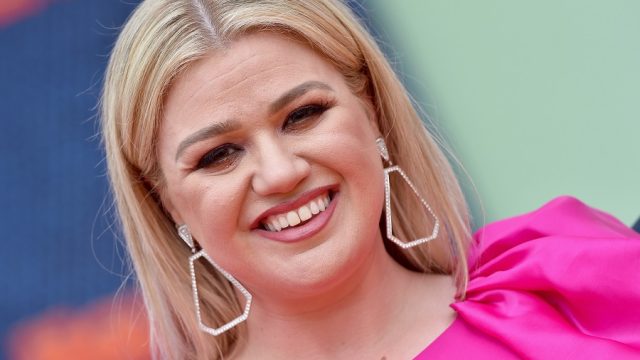 In the wake of Taylor Swift calling out Scooter Braun out for bullying and buying the rights to her masters, plenty of public figures have rallied behind Swift on social media. The latest celeb to speak out on Swift's behalf is Kelly Clarkson, who offered up some pretty solid advice for her on Twitter.
On Saturday, July 13th, Clarkson tweeted some words of wisdom for Swift as a way to take control of her music and encourage fans to buy her old albums without supporting Braun's Ithaca Holdings LLC—which now has control of Swift's first six albums after Braun purchased Swift's former record label, Big Machine Records.
Clarkson recommended that Swift re-record and re-release her albums with new album art. She believes that it will give fans an incentive to purchase the new albums instead of Braun's old ones, which makes a ton of sense.
She wrote, "just a thought, U should go in & re-record all the songs that U don't own the masters on exactly how U did them but put brand new art & some kind of incentive so fans will no longer buy the old versions. I'd buy all of the new versions just to prove a point."
It turns out that other artists have actually gone this route during battles with record labels in recent years. Variety reports that in 2012, rock band Def Leppard re-recorded several of their biggest hits amid a similar situation with Universal Music Group, which happens to be Swift's new record label. Pop and R&B singer JoJo also re-recorded her first two albums in 2018 after a years-long battle with her former record label, Blackground Records.
While it may not be quite as simple as Swift just getting back in the studio and re-recording her old albums—due to commonly placed re-recording restrictions in many artists' contracts—it certainly seems like a solid option for Swift to consider if she hopes to gain control of the music she spent a decade creating.
Of course, we're not sure if Swift has any plans to re-record her old albums or if she'd even want to, but we love seeing these powerhouse women in music supporting each other.