Kelly Clarkson admits she hated her 20s, which makes sense because everyone does
Are you by chance in your 30's? If so, think back to your 20's. They weren't the greatest, right? Probably filled with life lessons, and perhaps a margarita-too-many on occasion. If you're currently in your 20's and are feeling the stress of trying to figure it all out, just know that that's pretty common — it can be a super fun decade, but it's also emotionally rough. And if Kelly Clarkson thinks this is true, it must be true. I mean, we knew Clarkson best when she was in her 20's. She was 20 when she won the first season of American Idol!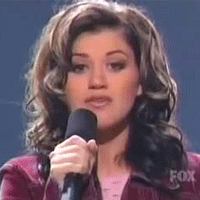 Now our fave singer is 34, and has a husband and children to look after — River Rose, and her new 5-month-old son Remy, to be specific, as well as two stepchildren. And supposedly the lessons she's learned through motherhood have really helped put things into perspective for her.
"I hated my 20's -- don't miss them at all," she said to Entertainment Tonight. "Turning 30, I felt totally different. We have a 15-year-old and I always tell her, 'Do not get married until you're 30 because you change so much and the chances that you're gonna change together -- that's statistically not going with you.'"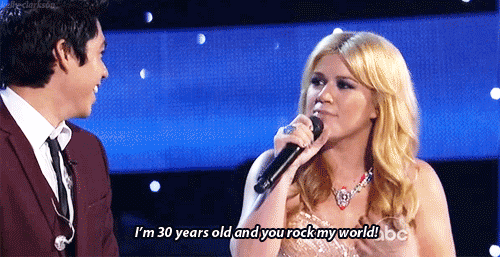 Huh. We totally get it, but don't want her to forget that she penned the anthem of many heartbroken women, "Since U Been Gone", during this timeframe. If anything, she made our 20's a little easier with those powerful vocals!
The good news is, Clarkson thinks that things just get better and better the older you get.
"Life just gets better every day. I feel like we're moving in a great way," she said.
So, whenever you're feeling down or out-of-control at the age of 23, just remember — they can still be productive years. Just look at Kelly Clarkson.