Kelly and Erin had a mini "The Office" reunion and we're feeling all the things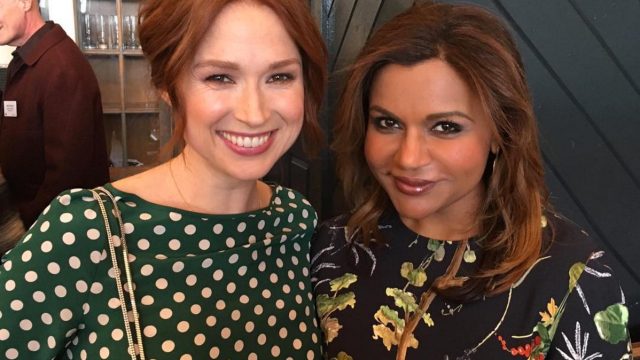 The Office will always be in our hearts, and the stars of the show know that, which is why they like to tease us with awesome photos whenever any of the cast gets back together. On Monday, Mindy Kaling and Ellie Kemper reunited, looking amazing as always, so they posted a photo Instagram.
The actresses, who played Kelly and Erin, respectively, have moved on to their own awesome shows. Mindy Kaling is the star of The Mindy Project, while Ellie is the Unbreakable Kimmy Schmidt, but they both got their start at Dunder Mifflin.
We love both of their new shows, but we'd never turn down an opportunity to see the two back together, even though it probably doesn't mean The Office is getting an official reunion any time soon. All that matters to us is that their friendship goes beyond the hallowed halls of that paper company, and that if we just keep hoping and waiting, we'll see them back together on our screens before we know it.