"Twilight" star Kellan Lutz secretly married, so Emmett Cullen is officially off the market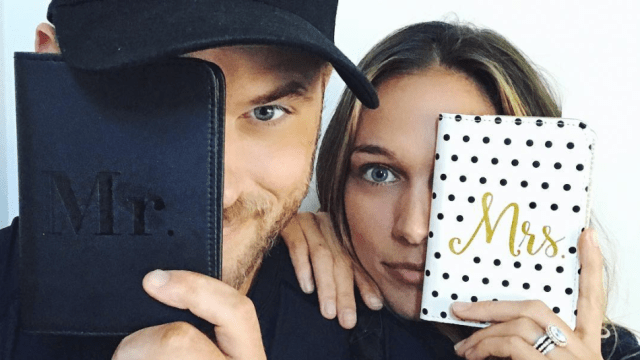 It's been awhile since we've talked about Twilight, but it's always there, lurking in our minds. And this Thanksgiving, Kellan Lutz (aka Emmett Cullen) announced that he got married! The actor and his now wife, Brittany Gonzales, have started their happily ever after.
And though our hearts used to literally stop over the flirtation between Kellan Lutz and Anna Kendrick, we couldn't be happier for him. Since Twilight ended, Lutz has done a few things here and there, and it was even rumored that he might be the next He-Man. But now, he is married-man. (Get it? Okay, okay, moving on…)
Kellan Lutz and Brittany Gonzales made their adorable and low-key marriage announcement via Instagram.
Last month, Lutz announced his engagement on The Steve Harvey Show. Gonzales is the "light of [his] life," he told Harvey. The couple met last year and have expressed their love via many romantic social media posts. Like, when he first introduced us to his love, it was on Instagram.
Since then, the two have had grand adventures and plenty of adorable photo-ops.
On November 23rd, Lutz and Gonzales posted the same picture to their respective Instagram pages, but with slightly different captions — and alerted the world that they finally tied the knot.
Awww.
We don't know much about the wedding at this time, but what we do know is that we are so happy for this couple. Getting married on or around a holiday can be complicated, but it seems like these two are happier than ever. So what a perfect time to make their union official.
Congratulations to the very happy couple!