Keke Palmer's adventurous outlook on her hair is truly inspiring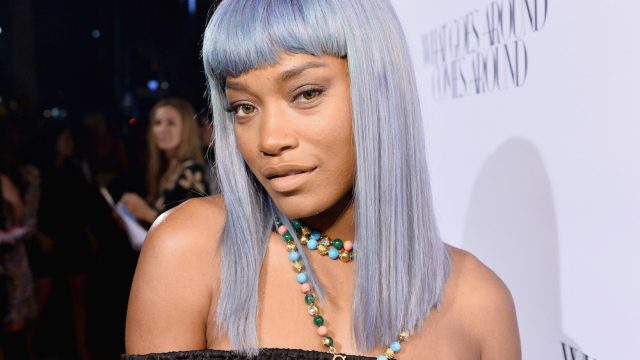 Keke Palmer is all kinds of #goals. She's hilarious, talented, and makes her own rules. She also stands out among her fellow young Hollywood starlets in more ways than one. Not only can she switch up her style at the drop of a hat, but she does it all with a carefree spirit that's truly infectious.
Keke has never not nailed a hair look. She's done it all from pixie cuts to mermaid locks and shows no signs of slowing down. Take a look at her very impressive hair resume:
She's done bright red with blunt bangs.
She's done shaved sides with a chunky side braid.
and how could we forget these curly disco bangs?
Her outlook on hair is one we can all agree with — just. have. fun. Keke told People she enjoys switching it up and showing off other sides to her personality.
"I'm always exploring the different layers, and to me, changing my hair style helps me represent that bold attitude in an extroverted fashion," she said. "I just love not being afraid to be me.
There's no style that she's afraid to try. This girl is fearless and we are ALL about it.