Keke Palmer rocked pants covered in Leonardo DiCaprio's face
Today in street style: Keke Palmer just donned pants with Leonardo DiCaprio's face all over them, and we want a pair. The actress has been serving up some epic looks while out and about, but this one is at the top of our favorites. The surprisingly sexy look is totally something we would never expect to see on the street, and we love that!
Over the past week, Keke has given us so much life with her red braids and outlandish 'fits. So much so that we've all been standing by for what she'll shock us with next! This Leonardo Dicaprio-look is certainly all the rage.
Keke braved the New York winter weather once again in this black, patent leather outfit.
Your eyes are not deceiving you…that's definitely Leonardo DiCaprio's face!
Throw in a little Capulet and chaps action…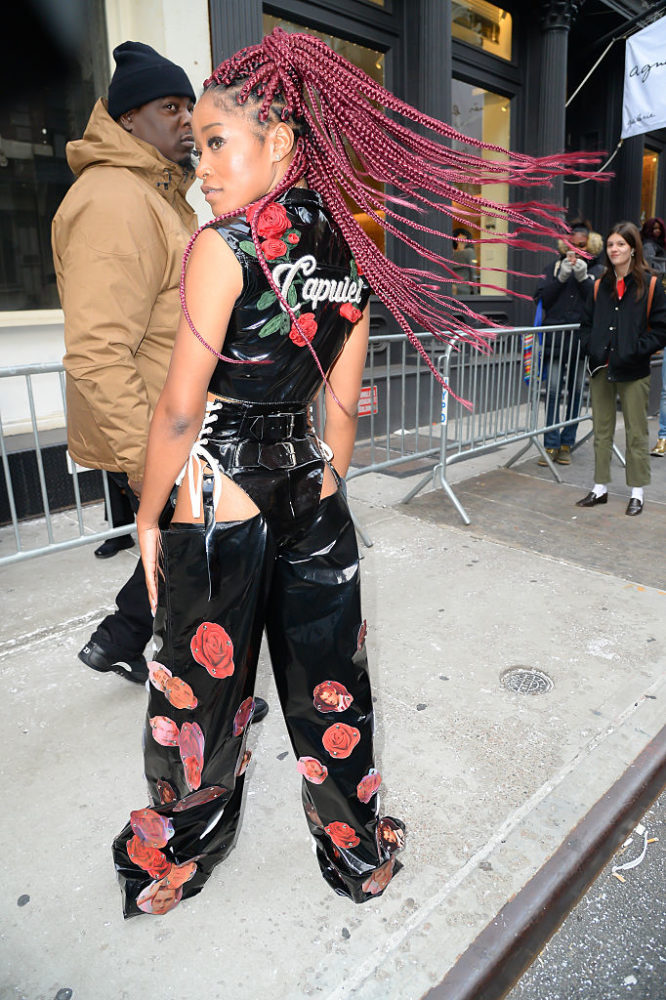 …and you have the perfect homage to Leo's 1996 rendition of Romeo and Juliet!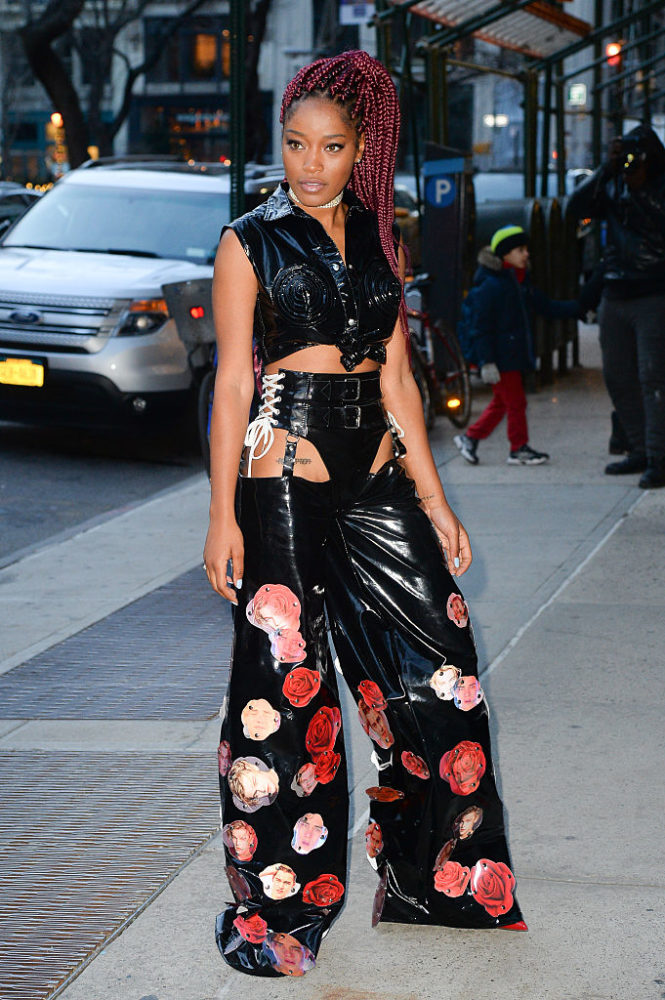 That same day, she also wore a halter top with Leo's face on it.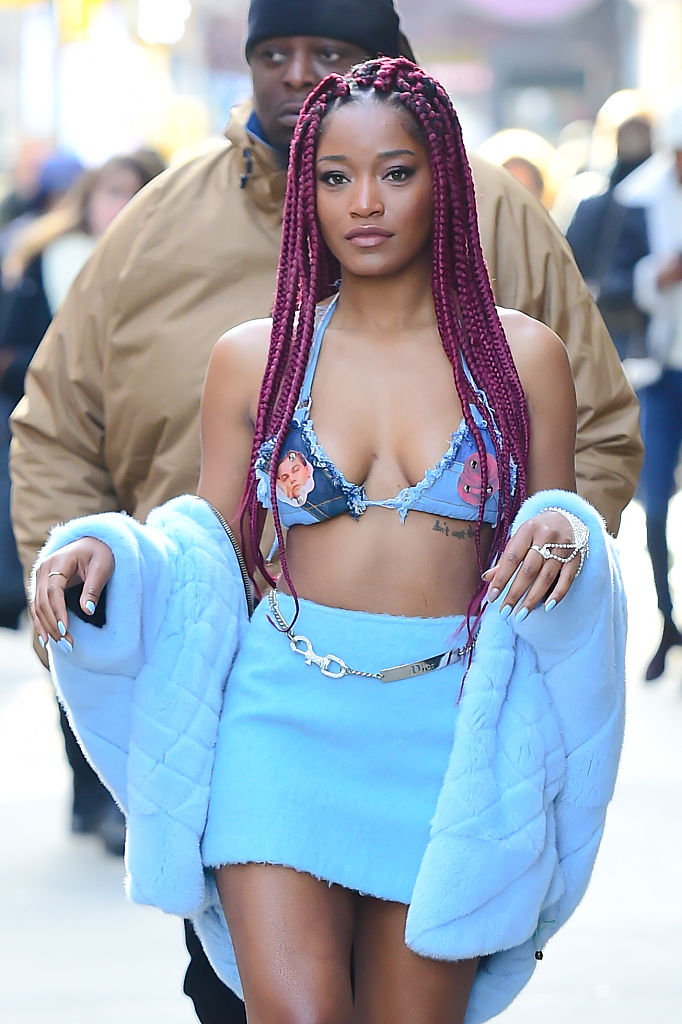 Here's the full look.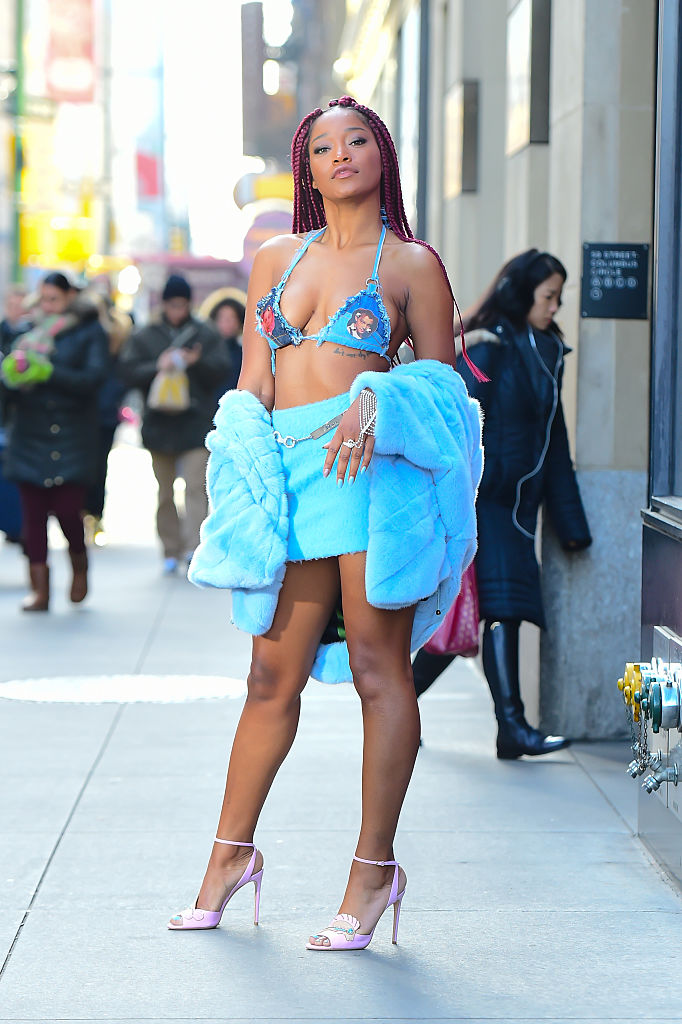 We're definitely rooting for Keke over on this end. The young starlet is having fun with her closet while giving us some epic fashion moments to talk about.
This queen could make a trash bag look chic, and we're totally here for all of it!