Keke Palmer just made a harness skirt look high fashion, and here's how you can copy her lewk
Keke Palmer is like that member of the squad that serves up lewk after lewk and leaves you completely dumbfounded. How is she putting this stuff together and making it work? How, Sway?
And Keke Palmer's street style is all kinds of goals. We've seen her serve up head-to-toe pink, a wedding dress under a hoodie, and straight up Sporty Spice realness. She's incredibly fearless and we just can't get enough.
Her most recent effortless slay comes courtesy of a harness skirt, mock neck crop top, Doc Martin boots, and a crystal choker. She makes it look so easy!
Parking lot or runway???
We've made up our minds to copy her look. We're pretty sure she won't mind.
First up, the crop top
Since you'll probably wanna save your cash for copying Keke's ruby red tresses, we found a few crop tops that won't break the bank.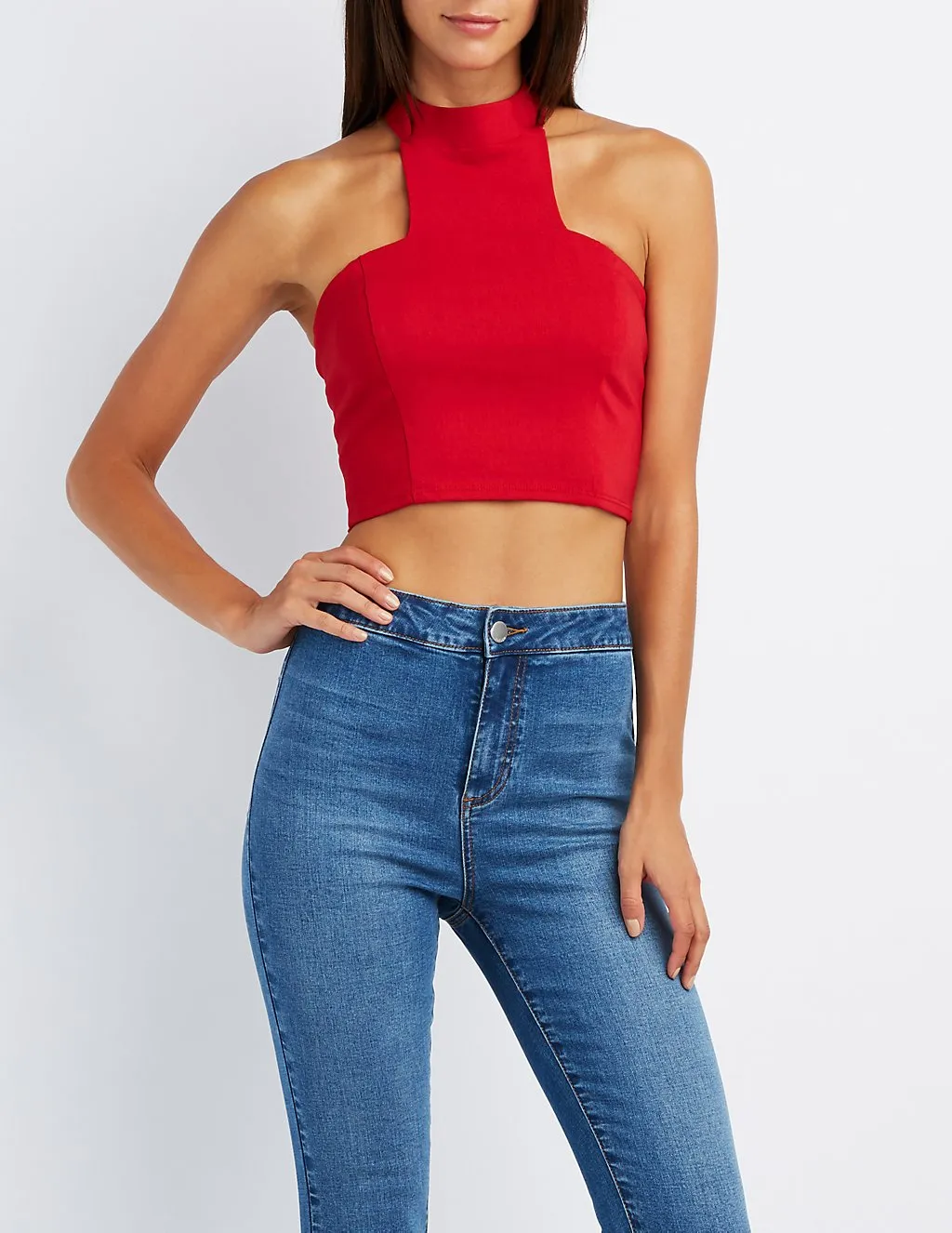 At under 10 bucks, this mock neck crop top is pretty much a no-brainer. Grab it at CharlotteRusse.com for $9.99 on sale.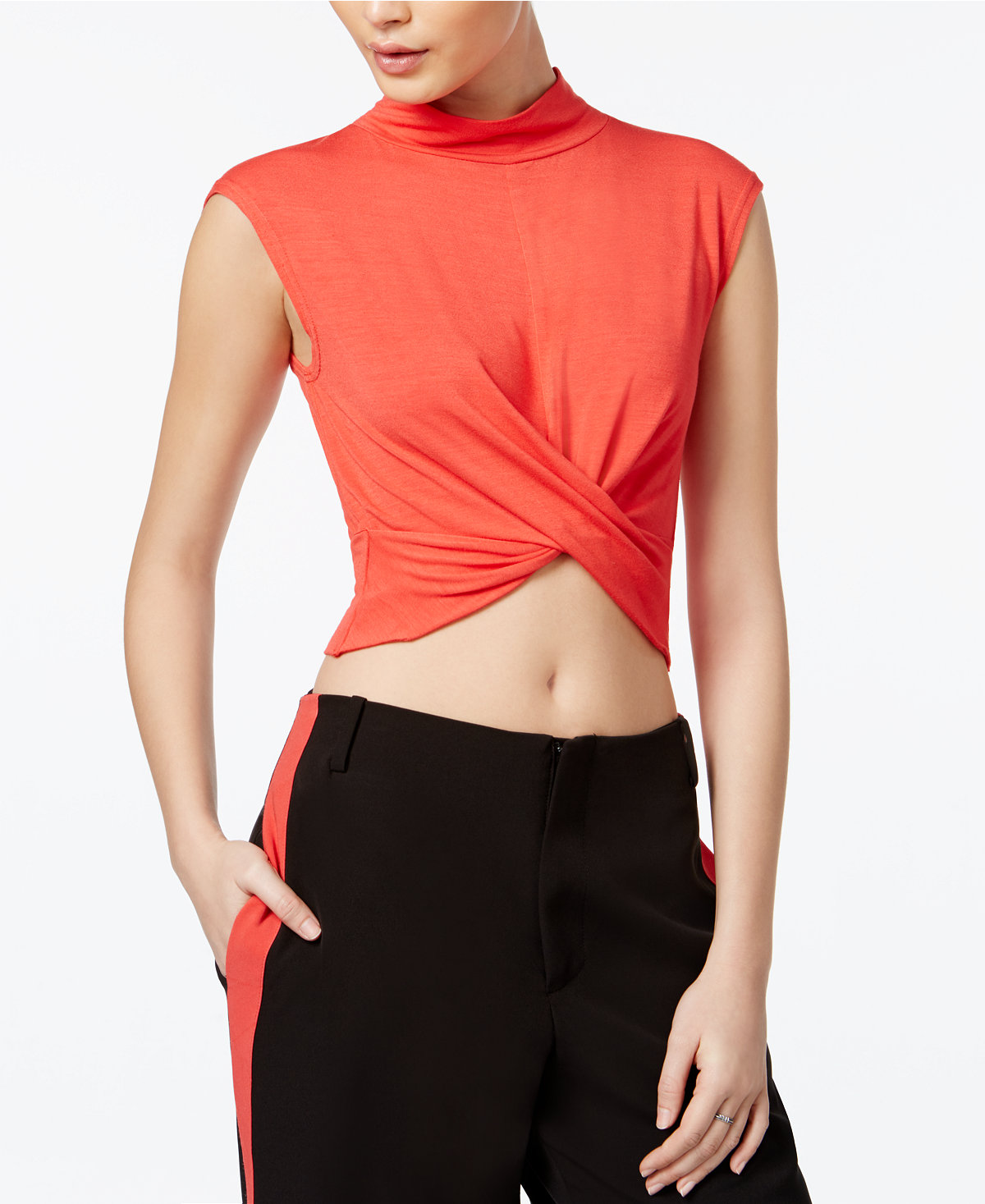 Shift's knotted crop top is a modern take on the classic crop, plus the triangular hem is love handle-friendly. Shop this top at Macys.com for $22.99.
Now, the harness skirt
Grab your hot pants, these babies are here to SLAY.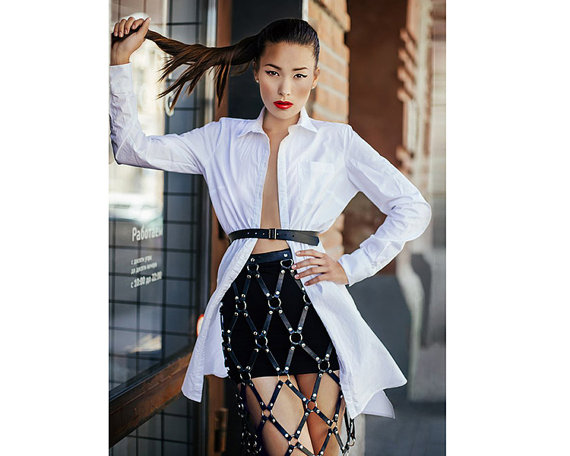 Etsy never lets us down. We found this handmade harness skirt by Irina Lazareva for $79. It's a custom item so you can get it made to fit your waist and hip measurements.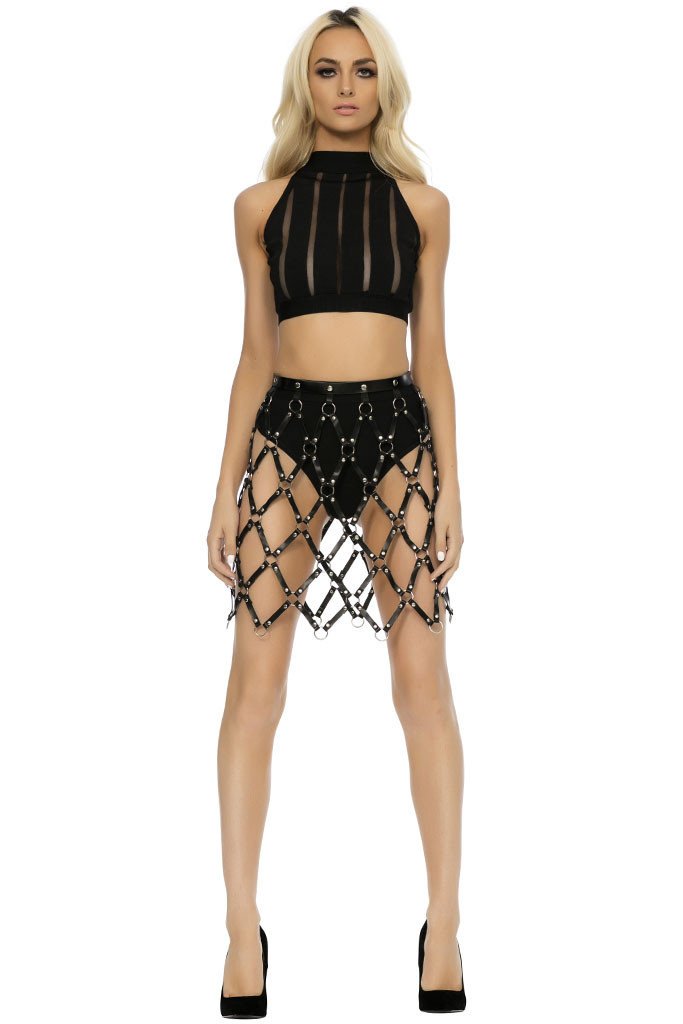 Antidote created a gorgeous, splurge-worthy harness skirt. We'll be getting our $129 worth by wearing it over dresses, skirts, and faux leather pants.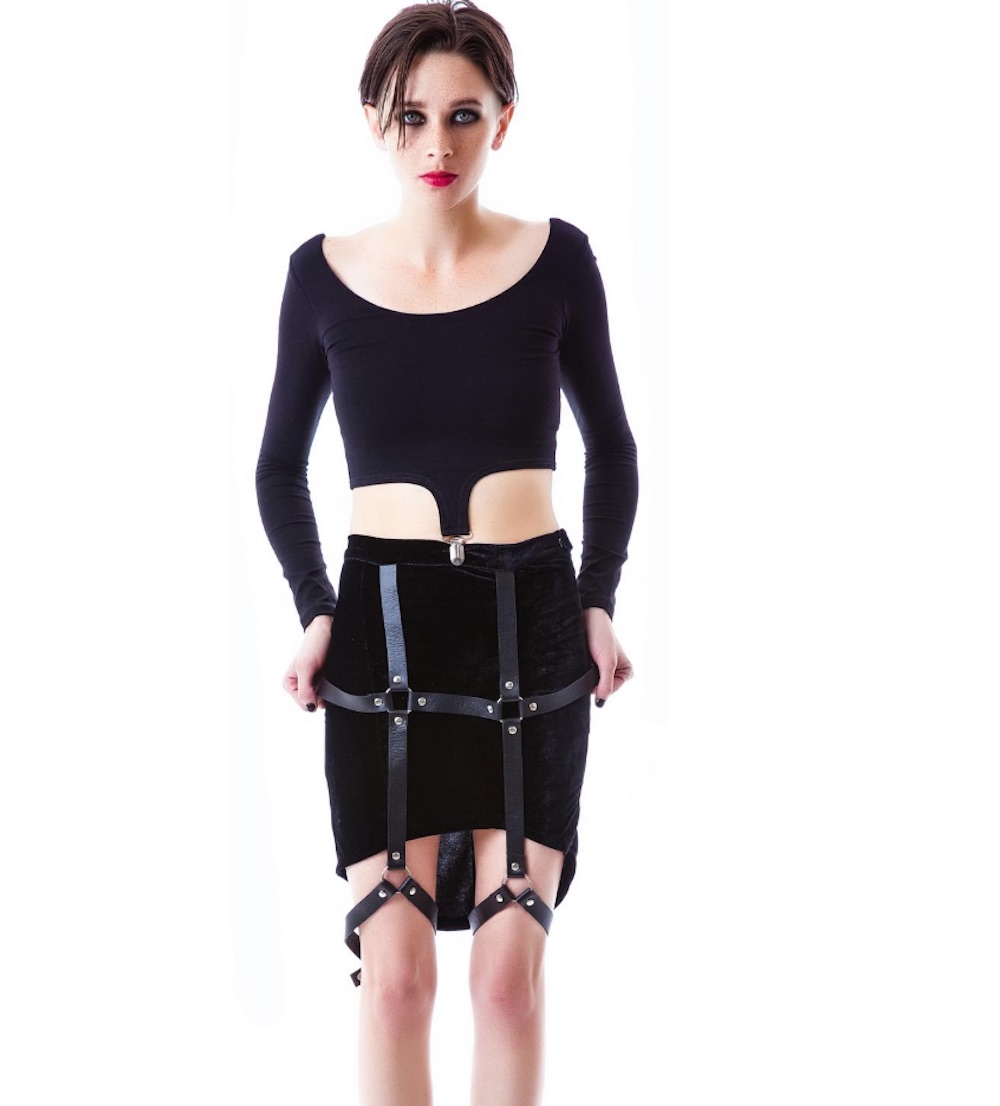 This little number from Dolls Kill, $96 is a little more subtle. If you aren't ready to go full on with a harness skirt, this one will do the trick.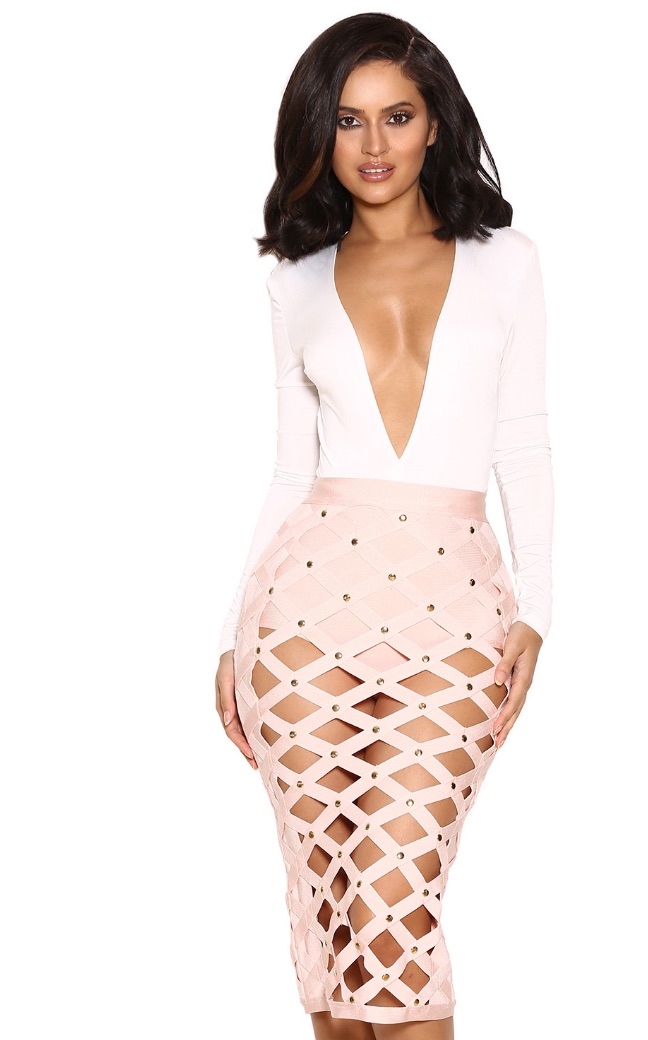 Looking for something a little more dressed up? This skirt from House of CB, $76 is stunning! We can already picture ourselves wearing this for our next girl's night out.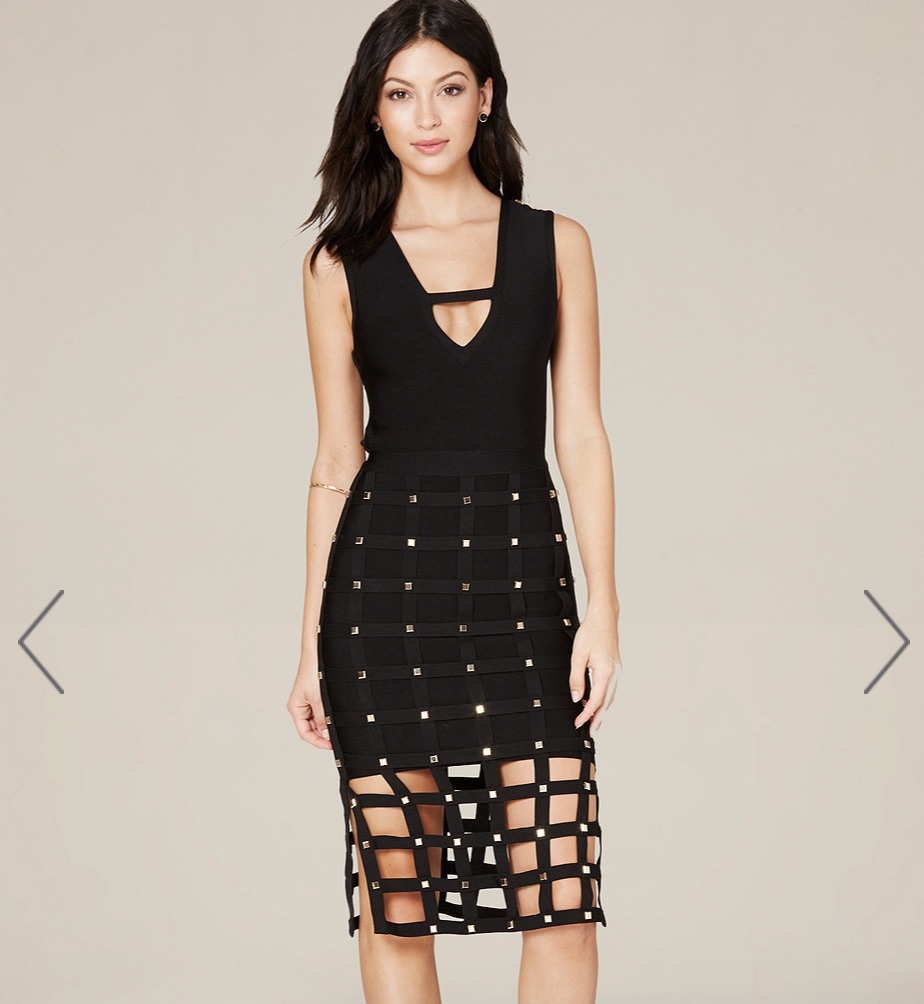 This skirt from Bebe, $149 is business meets rocker. With the gold studded details of the skirt, this can easily go from day-to-night!
Pardon us while we make our way to a nearby parking lot, it's photoshoot time.