Keke Palmer and Billie Lourd recreating this scene from "Titanic" is all the LOLs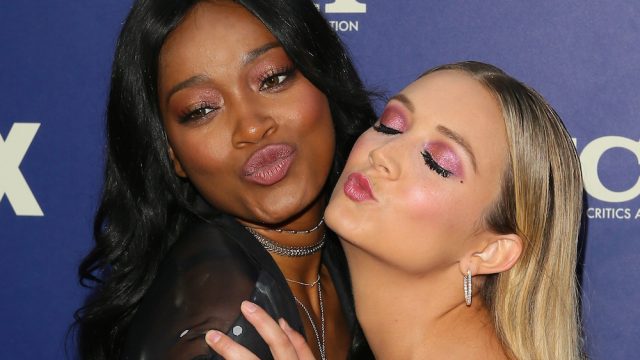 Your favorite Scream Queens, Keke Palmer and Billie Lourd, just took the biggest tear-jerker movie of all time and turned it into a total LOL-fest.
Lourd shared the pair's ~remixed~ Titantic scene on Instagram this week, and we can't stop laughing at a) their hilarious awkwardness and b) their not-quite-right dialogue and choreography.
Check out the moment we think they're trying to recreate at about 2:09:
https://www.youtube.com/watch?v=_QVpQtDIlUU?feature=oembed
What do you think, did they get the vibe right?! Maybe they were going for more of Dirty Dancing/Titanic mashup!
Whether they nailed it or not, these two seem to have the *most fun ever*working on Scream Queens.
We love their on- and off-set antics!
#friendshipgoals