Keira Knightley was supposed to wear a sexier wedding gown in "Love Actually"
It's that time of year again when we all watch Love Actually and bawl our eyes out. Nobody doesn't love the scene when Keira Knightley gets married to the love of her life in a lacy, long-sleeved, impossibly classy dress (or maybe we feel mixed feelings about it, because of Rick Grimes Mark and his infatuation with his best friend's lady). It was one of the most memorable rom com moments in the history of rom coms.
In a recent interview with Grazia magazine, though, costume designer Joanna Johnston said that Keira's dress was supposed to look completely different. It was actually meant to be quite racy and "kind of sexy."
Apparently, the director of the film, Richard Curtis, "wanted her to be dressed ready for the end of the scene where they're partying, so he had this idea of a crop top, with a bare tummy," Johnston tells Grazia.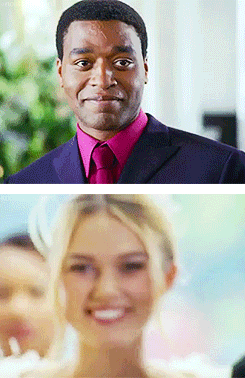 But Johnston insisted that baring a tummy in a church wasn't the right move for this scene. So she took matters into her own hands and designed a "sheer, layered style instead with petal details underneath; gauzy and multi-layered."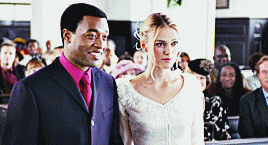 Something tells us either dress would have equally won our hearts over — and we're sure Andrew Lincoln's character, Mark, felt the same way.