Keira Knightley doesn't own a lot of jewelry for this very sad reason
Keira Knightley may be one of our favorite feminists and the new face of Chanel Fine Jewelry for Fall 2016, but that doesn't mean she actually owns a boudoir full of baubles.
At the launch of the Chanel Jewel Box (a magical-sounding, pop-up jewelry store at Bergdorf Goodman in NYC), Keira revealed the reason why her personal accessories collection is so spare.
"When I was 22 or 23, my house got burgled, so all of my jewelry got taken! It was so awful because it was all of my 21st birthday presents that [got stolen]. I never replaced any of it, really," Knightley told PeopleStyle.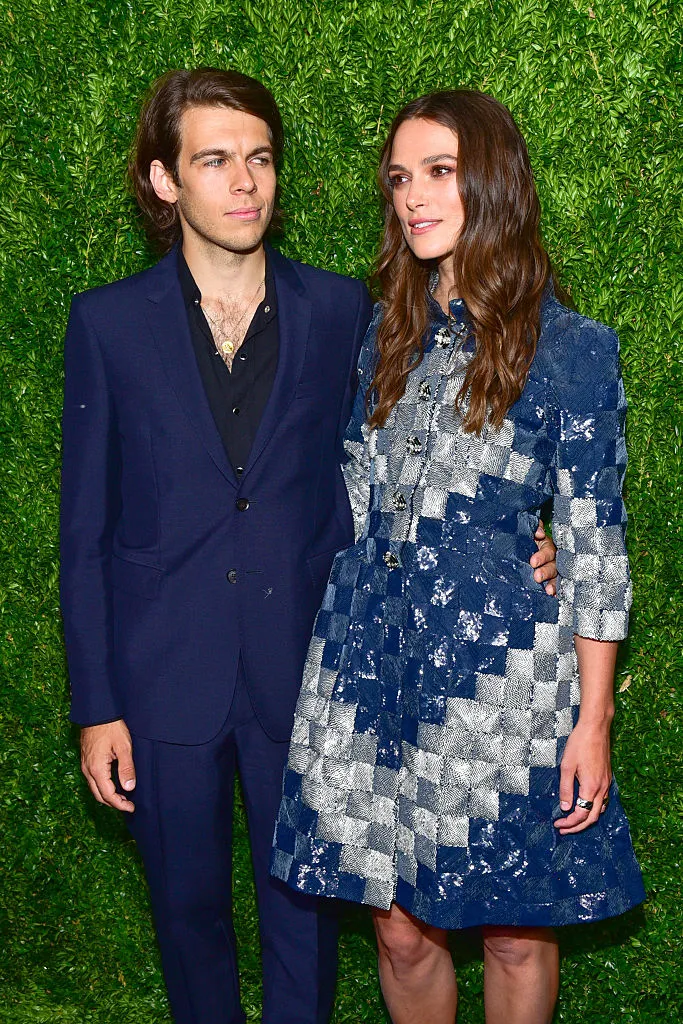 The burglary was widely reported back in 2010, when thieves broke into her London flat and stole computers as well as jewelry while she was promoting her film, Last Night,in Italy. Despite police investigations, her belongings were never recovered. (This breaks out hearts.)
Keira added, "I actually have very little jewelry. It's so sad."
Luckily, the Imitation Game star still has her wedding ring, which she says is of "great sentimental value" to her. Keira is married to British musician, James Righton. The couple have a totally adorable 1-year-old daughter named Edie together. Knightley says she hopes to have a few pieces of jewelry to be able to hand down to her daughter someday.
Chanel also gave Keira a gift as a "thank you" for being their spokeswoman (for Mademoiselle Fragrance and Rouge Coco Lipstick).
"I got it the second year I worked for them. It's one of those small, black Camélia rings. It's very lovely."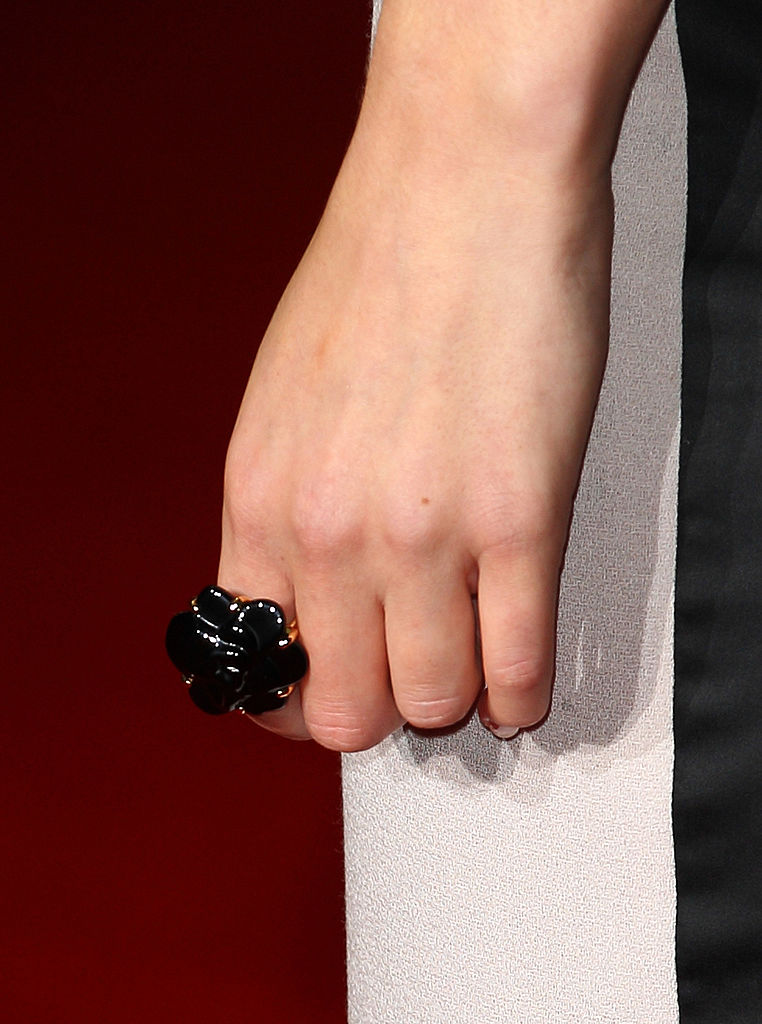 Keira wore the very onyx Chanel Camélia ring she spoke of to the premiere of A Dangerous Method at the London Film Festival, back in 2011. According to Chanel's site, the ring starts at $3.8K and after seeing it in all its glory we are trying to find ways to save up to buy it!
Maybe we can all pool and share it? Each wear the ring one day a week in a rotation? We don't know, just spitballing here.