Keira Knightley's latest period drama Colette is the feminist biopic we need right now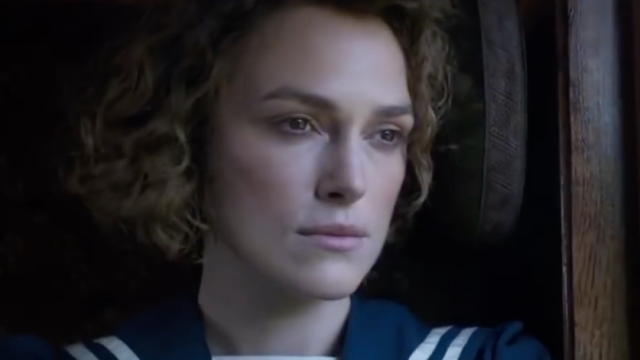 Keira Knightley is back with another period drama, and this time she's telling the story of French novelist Colette, whose early works were huge hits at the turn of the 20th century but published under her husband's name. Despite the fact that this story takes place in the early 1900s, the tale could not be more appropriate for 2018 as we continue to fight for empowered stories about women in the wake of the #MeToo and #TimesUp movements.
In the trailer, Colette's husband is a celebrated author who is forced to crank out so many novels that Knightley's character writes one for him. Her first novel — Claudine — reaches Harry Potter-like levels of fame with hordes of devoted female fans and spin-off fragrance collections. Despite this, Colette is forced to remain in her husband's shadow. Based on the trailer alone, it appears that she spreads the word that she's the true author, wears pants (a no-no for 20th-century French women), and pursues affairs with women.
According to a statement from the studio (via Mashable), "Colette's fight over creative ownership and gender roles drives her to overcome societal constraints, revolutionizing literature, fashion, and sexual expression."
While we've seen Knightley shine in period dramas before, there's something about Colette that feels incredibly of-the-moment, considering the #TimesUp narrative deftly woven into this nearly 100-year-old tale. Fun fact: Colette wrote the 1944 novella Gigi, which was adapted into the 1951 play that launched Audrey Hepburn's career.
Because the film premiered at Sundance earlier this year, there's already a handful of reviews for Colette up on Rotten Tomatoes. We don't want to spoil anything, but Colette has a seemingly impossible 100% rating thus far.
https://www.youtube.com/watch?v=Mqdyyk-iOvY?feature=oembed
We at HelloGiggles are obviously always here for a feminist biopic. Colette hits theaters September 21, 2018, and we can't wait to be in theaters for it.