Keep your eyes peeled because Maybelline's new dream cushion sponge comes out soon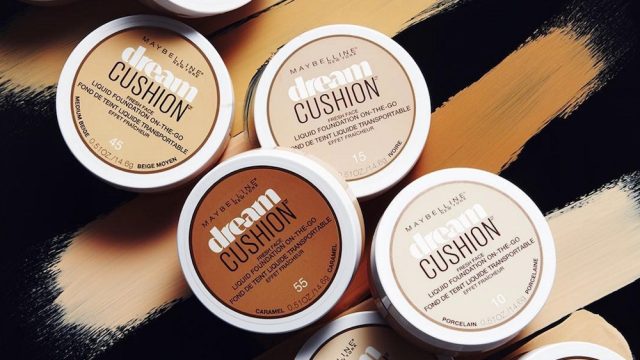 Maybe she's born with it, or maybe it's Maybelline. Maybe she's been waiting for Maybelline's new dream cushion sponge to come out so she can look people deeply in the eyes and say, "Was I born with it or not?! I dare you to guess!"
Regardless of where she's at in this hypothetical scenario, Maybelline is launching the luxurious new dream cushion sponge at the end of December (just in time for 2017!). So now you can ring in the cold winds of the new year, and often the bleak month of January with a dewy glow like Lady Gaga in her "Million Reasons" music video.
The Dream Cushion is a medium-full coverage foundation that will include a compact and gentle dabbing pad for application, so you can build and smooth coverage as desired.
https://www.instagram.com/p/BNyEBNHjnm7
One of the selling points is the ability to provide coverage without going on too heavy.
Now your face can channel a laidback summer day while the rest of you stays bundled up for the winter.
https://www.instagram.com/p/BOKmxlODot3
Those swatches look nice and fresh.
Maybelline still hasn't announced an official release date, but we know to keep our eyes peeled for the end of the month! Will you be picking up one of their new foundations?