Keep your pretty head berry, berry warm with this beanie
We're still in the doldrums of winter, which means our wardrobes may ::GASP:: be limited. For those of us experiencing the snow season blues, it seems like summer and the fashion freedom that comes with warm weather is a million miles away! However, just because it's still cold outside, it doesn't mean that our style has to suffer! This truth I speak is especially important when it comes to headwear. 
If you're not the kind of person who is into neutrals, I demand that you never let yourself settle for a plain black, white or grey beanie—or worst of all, a free promotional beanie displaying the name of a random brand. I won't stand for it! There's plenty of stylish options out in the world to keep your head warm! Let us celebrate and make use of the the vast shopping options the Internet has given us!
This handmade strawberry beanie from YoBananaBoy will make you feel as bright and bubbly as Strawberry Shortcake on an otherwise dreary winter day. If strawberries aren't your thing, there are also beanies that will make your head look like a pineapple or a watermelon! I like the idea of a bunch of fruit heads walking around in the snow, don't you?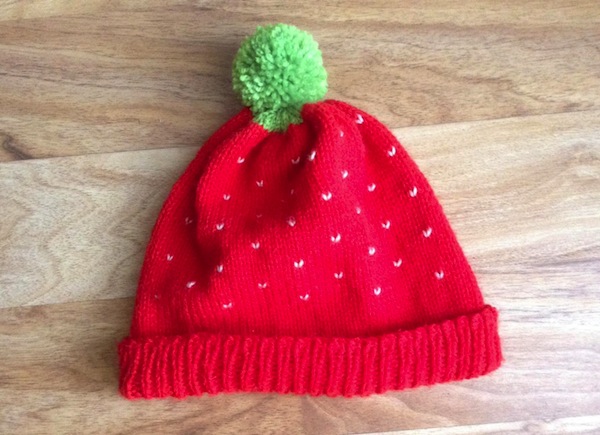 Check out more Items of the Day, here!
(Product images via YoBananaBoy/Etsy.)