Kaya Scodelario from "Pirates of the Caribbean" has the most badass feminist reason for taking this role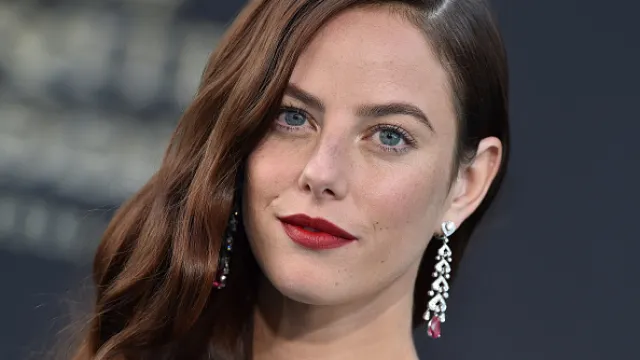 If you, like everybody else with good sense, were very excited to hear that Keira Knightly would be returning to the new Pirates of the Caribbean movie to add some much-needed girl power, get even more excited. The movie's new young star, Kaya Scodelario, is the badass feminist superhero we all deserve. Kaya Scodelario, while not a household name per se, is definitely a familiar face — not only is she one of the leads in the Maze Runner series, but she was Effy Stonem in Skins. And if you didn't think "I would die for Kaya Scodelario" after watching her in Skins, you need to reorder your life priorities, stat.
To add to our love for her, in an interview with Harper's Bazaar UK, Kaya Scodelario revealed part of her motivation for taking this role in Pirates: she wants to finance her own movies.
"Doing a movie like this means I can finance my own independent movies and, eventually, that's what I want to do, I want to produce and I want to work with female crews."
Since Hollywood is STILL so starved and stalled when it comes to employing women in any aspect, having a high-powered lady champion like Kaya is SO important, and we're super grateful. In the same interview, she called out Hollywood's weird one-directional ageism, and we're like [praise hands].
"I was concerned that they would want me to play a romantic part against someone in their 50s and that would be heartbreaking," she continued. "So I was extremely relieved that Brenton [Thwaites - who plays the son of Orlando Bloom's Will Turner] is only a year older than me. But, yeah, nine out of 10 times, if I read a script, it will be me being with a guy that is twice my age, which is really f**king weird."
PREACH, GIRL. Keep fighting the good fight.