This is how Katy Perry's black lipstick looks on 11 different women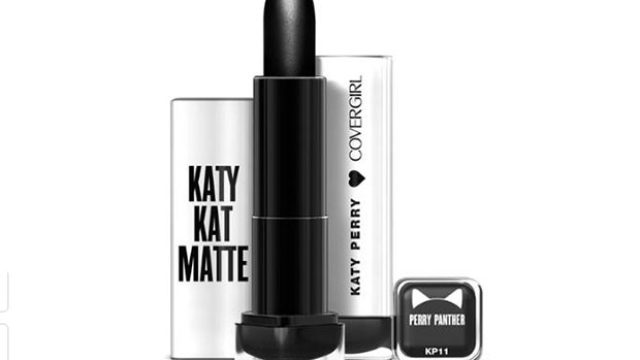 Once upon a time, the words "black lipstick" evoked one image only: Halloween. But not anymore — the once-witchy color has in recent years become the hottest cool girl shade. Black lipstick is proving its glam bona fides by appearing on the lips of everyone from Rihanna to Christina Milian to Kylie Jenner to Katy Perry on the 2016 Met Ball red carpet.
Now Katy Perry has gone one step further with her very own black lipstick for her Katy Kat Matte Lipstick line for Cover Girl ($6.94), called Perry Panther.
We passed this surprisingly versatile color around both our NYC and Los Angeles offices to see how it looks on all different skin tones and here are our honest reviews — with pics, of course! We can definitely confirm Perry Panther is the PERFECT black lipstick for those wanting to dip their toe into the trend without a costly commitment. The shade is so popular that we had to drag our butts to FOUR different drug stores in New York City before we found one that had not sold out already— and you'll see why:
"Even though the black lipstick trend has been going strong for a while now, I've never felt compelled to try it — I'm WAY to attached to my red lipstick! To my surprise, I was totally into it. I also think it's perfect for those who are curious about trying it out, but don't want to commit to a higher-end black lip color just yet." — Marie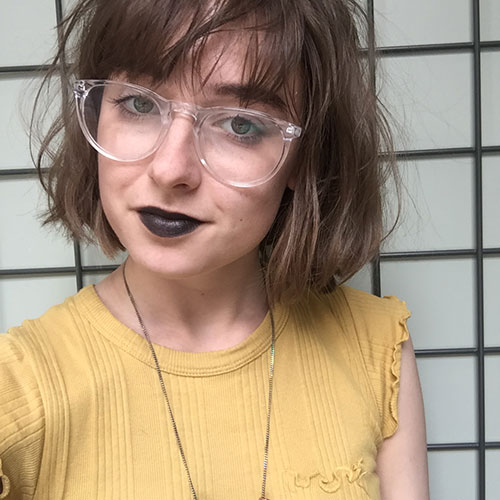 "This lipstick surprised me. First, it was a really good consistency and super easy to apply. Second, while it's definitely a 'look,' I didn't hate it. It's something I'll consider the next time I'm headed to a downtown bar on a dark and stormy night!" — Kate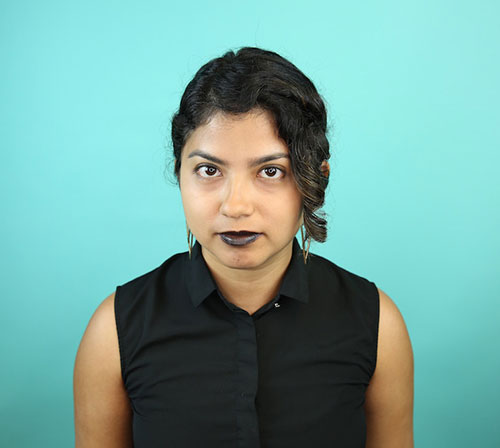 "I'm not the most experienced lipstick user but I will say — I wish it was even DARKER!" — Eva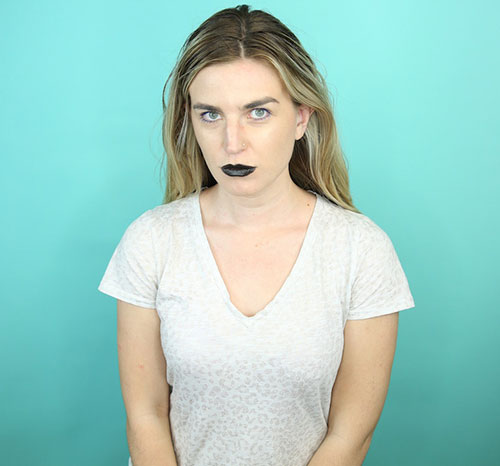 "I'm so freaking glad there will be black lipstick available in drugstores! Now we can achieve glam witch looks on a budget. The formula is smooth and was easy to apply — you may need few coats to achieve a dark-as-night hue. But this would for sure make the perfect gateway black lipstick." — Christina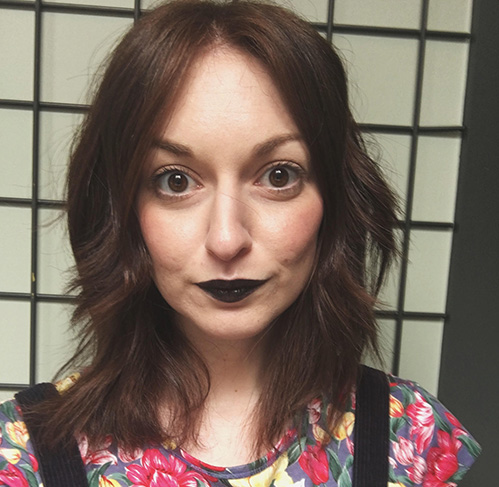 "I had never tried black lipstick before, and I have kind of shaky hands when I apply, but it went on surprisingly smooth. I usually wear nude colors so I'm not sure I'd wear it out without wearing it around my house a bunch to get used to it first, but it was fun to try!" — Rosemary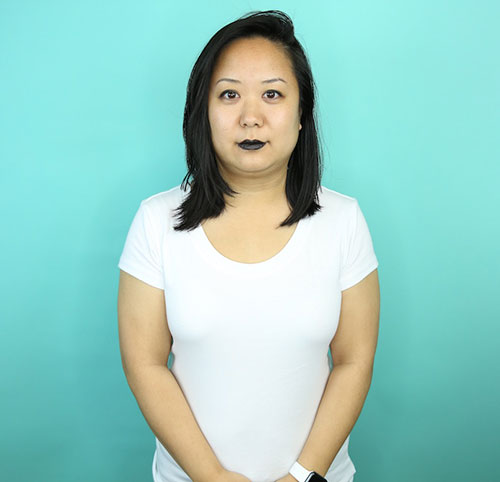 "As a member of the non-lipstick-wearers club I was fairly certain this would look awful on me. But, if I'm being honest (I wouldn't lie to y'all), I actually really liked the way this looked on me. In fact, I left it on all day, proudly took some snaps, and shocked my boyfriend when I got home — so MISSION ACCOMPLISHED! Thanks, Katy Perry!" — Crystal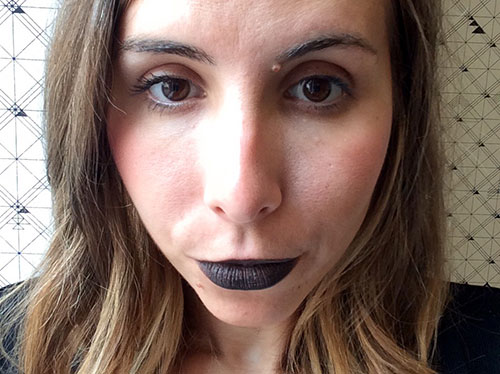 "I have to say wearing black lipstick made me feel pretty badass. Maybe there's room for it in my lipstick rotation." — Elena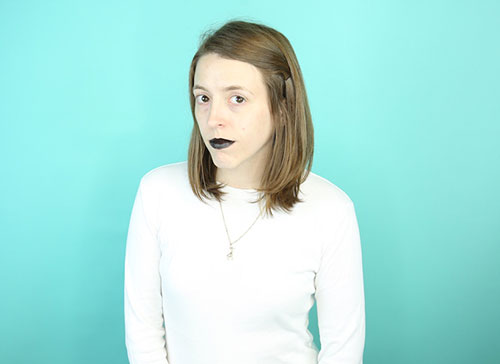 "I liked the black lipstick more than I thought I would. I'm really pale and thought it would make me feel very 8th grade goth kid, but I actually felt pretty fierce and awesome." — Kayleigh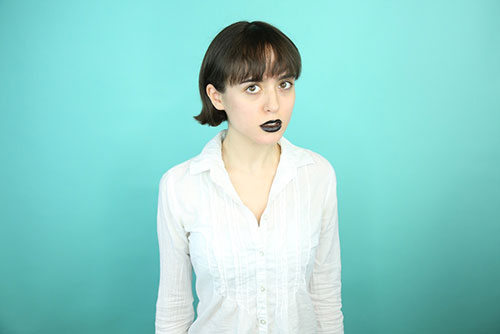 "Everyone in the office said it made me look like a badass and I just so happen to LOVE looking like a badass. Ultimately, I'd buy it for my own collection and would happily wear it on a Witchy Wednesday. " — Anna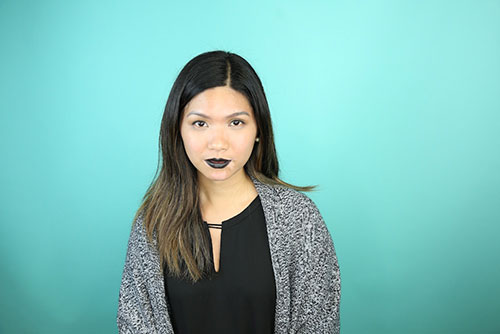 "Katy Perry's Perry Panther felt super luxe — It glided on smoothly, and felt moist on my lips." — Iris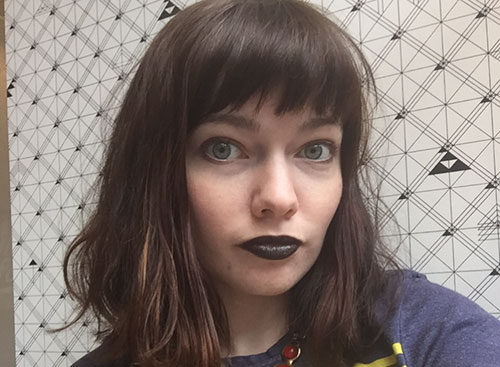 "I actually LOVED this look. I'm honestly considering buying it. Obviously, not exactly a color I'd wear to lunch with my grandma, but it's a fun statement color that can make you feel totally badass on a night out." — Sammy