Katy Perry just sent Taylor Swift an actual olive branch, so see, we can achieve world peace if we try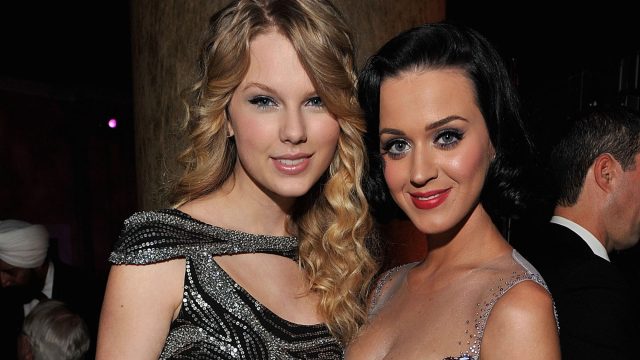 Friends, the day has finally come, and it's a day we thought none of us would ever live to see. One of the longest running, and most #drama filled celebrity fights appears to finally be o-v-e-r. Yes, after years of back and forth secret hidden clues burdened with so much shade, it appears as if the long-standing Taylor Swift and Katy Perry feud has finally come to a shocking end — but a good shocking end. They're trying to, once and for all, bury the hatchet.
Quick recap for those who haven't been living and breaking this pop-star drama for the last few years: Taylor and Katy were friends, and then they weren't friends, and people had to choose sides. Supposedly, this all started back when Katy — SUPPOSEDLY — lured some of Taylor's dances from her tour. It was something Taylor didn't appreciate, and that led to Katy tweeting things like "Watch out for the Regina George in sheep's clothing," a direct dig at Taylor.
From there, the two seemed to trade shady insults back and forth — and all of it can be left up to interoperation as neither one has ever come right out and said they were purposely targeting the other. But like, the clues in the music videos and Super Bowl Half Time shows were there.
Recently, Katy actually tweeted that she'd be interested in ending this public spat once and for all with Taylor. BUT WOULD THE DAY EVER COME?
WELL, mark this one day for the record books: Tuesday, May 8th, 2018. The first day of Taylor's reputation tour and also the day Katy stent Tay a literal olive branch.
Posting to her Instagram Story, Taylor first shared a behind-the-scenes look at the first stop on the reputation tour. And then, she revealed that waiting for her backstage was a package from Ms. Perry. Inside, a hand written note that starts off "hey old friend."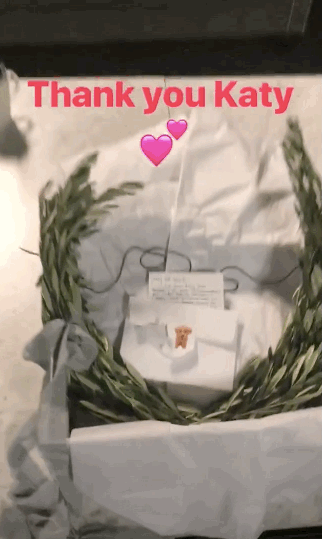 "This means so much to me," Taylor says on her IG, before it cuts out. The note is a little bit hard to read, but from what zooming and enhancing can tell, it says: "I've been doing some reflecting on our miscommunication and hard feelings between us. I really want to clear the air between us. I am deeply sorry for…"
The rest of the note trails off, as it's covered by the envelope with a cute little puppy sticker. We honestly don't need to know what the rest of it says, and if it forever stays between Taylor and Katy, that's fine. It's just honestly major for these two to finally be on speaking terms again, let alone gift-giving terms.
Hopefully this literal olive branch gesture is just the first step in the reconciliation for these two powerhouse ladies. We're rooting for you both!!