Katy Perry looked uncannily like Snow White on last night's Disney-themed "American Idol"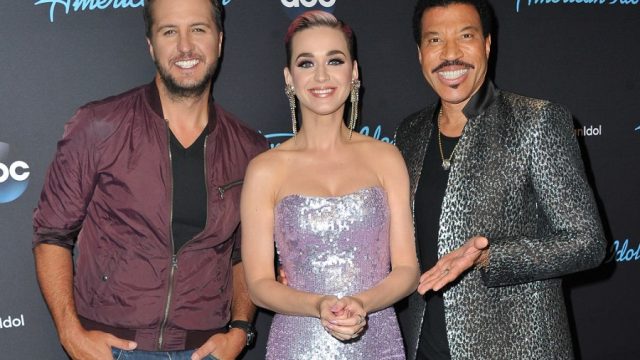 We have a feeling that when Katy Perry holds a theme party, she goes all out. On the April 29th episode of American Idol, contestants had to perform songs related to Disney movies. Not only did they go all out, but Perry cheered them on as a judge by dressing up like Snow White. And she nailed it.
While Perry has pulled off a ton of different looks throughout her career, seeing her morph into Snow White may be the most impressive lewk of all. How did we miss the fact that she's a total doppelgänger for the fairest one of all?
The reality show displayed the talent of American Idol's final top 10 contestants. (We know — we feel like the show just started airing again yesterday, and we're already at top 10!) Idina Menzel, popular in the Disney universe for voicing Elsa from Frozen, was the celebrity mentor on Sunday's show.
When the show started, Perry wore a dress that more-or-less resembled Cinderella. But it's when she walks on stage decked out like Snow White, accompanied by co-hosts Lionel Richie and Luke Bryan (and Mickey and Minnie!) that it became clear she's found her perfect princess match.
https://www.youtube.com/watch?v=HznF0sIFelg?feature=oembed
Pretty freaking impressive, right? Perry could officially get a job at Disney as a Snow White impersonator if the whole singing thing falls through. Plus, what better way to listen to Disney hits like Catie Turner's spin on "Once Upon a Dream," "Circle of Life" by Ada Vox, and Maddie Poppe taking on "Bare Necessities" than dressed like a princess?