Katy Perry Had the Best Meme About Dropping an Album 2 Days After Giving Birth
It turns out Perry actually had twins: Daisy Dove and 'SMILE.'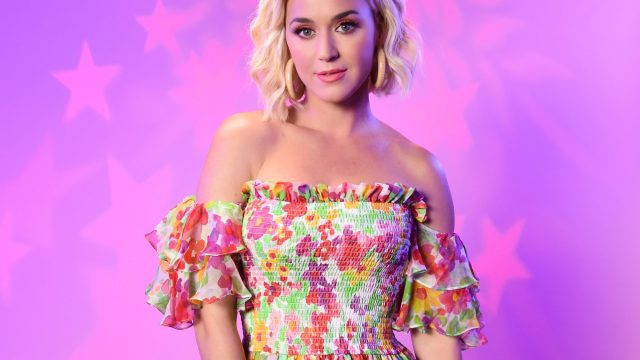 She may have literally just given birth to daughter Daisy Dove, but Katy Perry has already made the decision to be a working mom. Just two days after welcoming her first child into the world on August 26th with partner Orlando Bloom, Perry dropped her sixth studio album SMILE at midnight, today, August 28th. So basically, she just had twins.
And to celebrate her status as a new working mama, Perry used the absolute perfect meme.
"Me after feeding all day handing Daisy off to daddy bout to deliver this 2nd child," Perry captioned an Instagram post of that iconic pic of those outdoorsy parents tossing their baby across a ravine. She tagged Bloom as the backpack-clad dad.
The "2nd child" in question is SMILE, her 12-track album, for which she also dropped a collection of music videos on YouTube. Needless to say, Perry has been busy.
"IT'S HERE! IT'S REALLY HERE!" Perry captioned her album announcement. "I finally got back my smile! Hope this record puts one on your face." She also noted that she sent this Instagram post "from my hospital bed lol."
One of the already-released songs from her new album is titled "Daisies." It's unclear what came first—the song or the baby name—but obviously daisies play a big part in Perry's life now and forever. Daisy Dove is her first child and Bloom's second. He shares son Flynn with ex Miranda Kerr.
As is usually the case, Perry did the whole "becoming a mom" thing in the most extra way possible. So, welcome to the world Daisy Dove and SMILE.
Now that we've met SMILE, we can't wait to meet Daisy. Perry's sixth studio album is available to stream now on Spotify, Apple Music, and is for sale through Perry's website and other music outlets.