Katy Perry says her short hair has liberated her "politically, mentally, spiritually, sexually"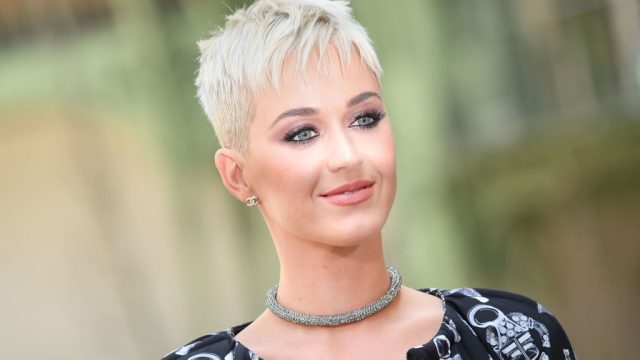 Ask any woman who has cut their hair short and they'll tell you how it changed their life. We don't know what it is about shedding hair that somehow unlocks the soul, but enough women's testimonies prove it's a thing.
Katy Perry is the latest short hair convert to preach the life-changing power of the pixie.
"Everything is more fun with short hair! I can just get up and go," she tells the mag, "I feel so liberated with this hair now. In general, I feel 360-degrees liberated — all around. Whether it's politically, mentally, spiritually, sexually."
"I feel liberated from all the things that don't serve me," Perry continued. "I'm surrendering and embracing my 30s. You couldn't give me anything to go back to my 20s. To get to this place, I had to do some much-needed work on my heart, soul, mind, and body. Since doing that, a lot of beautiful things started to bloom again."
Maybe it's not so much that hair that changed her life, but maybe it's haircut that set a liberated chain reaction into place.
We seriously love and applaud this vulnerability, and it's what we've come to expect from Perry. She also revealed to the magazine that she still cries when she performs her own songs.
"I have. My songs are so personal. Sometimes they are about people who are no longer in my life, or they're about unrequited love. I started out on tour last time and I couldn't perform a couple of the songs on the record because I was just too upset."
Revealing your truth and being unashamed at your emotional reaction, now THAT'S liberated.