Katy Perry says her old "Teenage Dream" image isn't who she is anymore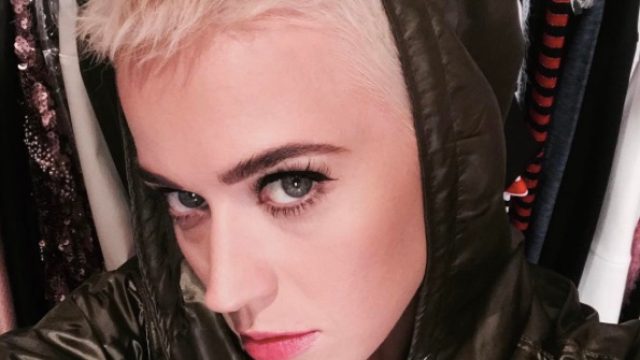 One of our favorite things about Katy Perry is that she's constantly evolving and making surprising choices as an artist. In her recent Vogue cover story, Perry revealed that she's leaving her cutesy style behind, and is interested in using her public platform for issues she finds meaningful.  As much as we may love "Teenage Dream" (and can always revisit it with the help of a little thing known as Spotify), Perry says it's just not who she is any more.
"'California Gurls' and fluffy stuff would be completely inauthentic to who I am now and what I've learned, she shared with Vogue. "I do believe we need a little escapism, but I think that it can't all be that. If you have a voice, you have a responsibility to use it now more than ever."
Not only do we respect that perspective, but we admire her confidence in owning who she is. During the last election cycle she was incredibly vocal about her support for Hillary Clinton and the need to get out there and vote, and she spread such a message of positivity.
As for her current music, we love how raw and honest it is and that she's taking her time with her fifth album. She resists conformity in her new 'Chained to the Rhythm' video, which is a dystopian wonderland with amazing costumes and weighty lyrics about the trouble being "happily numb" living in a comfortable "bubble."
https://www.youtube.com/watch?v=Um7pMggPnug?feature=oembed
In the same interview, Perry shared that her music has more "purpose" now — and this is definitely evident.
Just for old time's sake though…can we enjoy "Teenage Dream" for a quick second?
https://www.youtube.com/watch?v=98WtmW-lfeE?feature=oembed
Not gonna lie, we still love the Katy Perry who sang that song, but we're SO on board with this politically- minded singer who makes challenging and thought-provoking music. She's going to have a long career.
Feeling grateful for you, Katy!