Here's how to watch Rock the Vote's virtual concert featuring Katy Perry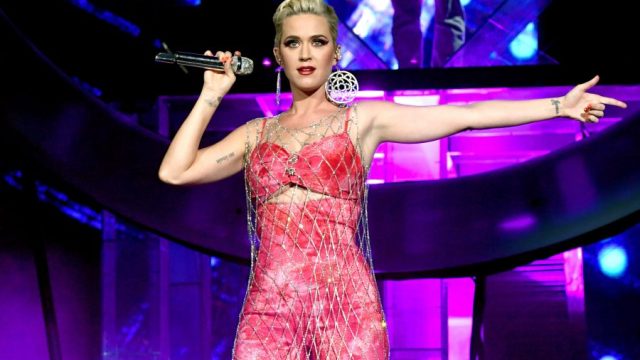 Although the coronavirus (COVID-19) pandemic and the recent Black Lives Matter protests are (rightfully) occupying most of our brain space right now, it's important to remember that 2020 is an election year. We're guessing that the current state of the world is making you more eager to vote than ever, but in case you need more motivation, a new Rock the Vote concert is hoping to raise awareness to register to vote and hit the polls.
On June 18th, Rock the Vote is hosting a two-hour virtual concert headlined by Katy Perry and the Black Eyed Peas.
We have our bets on the Black Eyed Peas singing their 2003 hit "Where is the Love?" which has been popping up recently.
Rock the Vote is a nonprofit organization that encourages young people to head to the polls and make their voices heard. Rock the Vote's Democracy Summer 2020 concert will be co-hosted by actors Logan Browning and Rosario Dawson, and it will live stream at 8 p.m. ET on democracysummer.org, plus the event's Facebook and YouTube pages.
https://www.instagram.com/p/CBdY1mPDXNv
In addition to Katy Perry and the Black Eyed Peas, the virtual concert will feature performances by Ne-Yo, Eve, and Chuck D. Plus, guests like Lucy Hale, Sophia Carson, and Big Freedia will make remote appearances. Several Democratic political figures will appear remotely, too, including Senator Elizabeth Warren, Senator Cory Booker, and former Secretary of Housing and Urban Development Julian Castro.
"I'm excited to be a part of this kickoff to Democracy Summer 2020 with so many amazing talents, activists and speakers," Perry said in a statement, according to Billboard. "The young people of America are speaking loud and clear on the streets and online, and come November, it will be more important than ever to fight for justice and equality, and against systemic racism, with our ballots."
If you're not already registered to vote, you can register on the Rock the Vote website here.
We're marking our calendars for some fun—with a purpose—on Thursday, June 18th at 8 p.m. ET.