STOP EVERYTHING: Katy Perry is releasing new music this week, so it's time to freak out!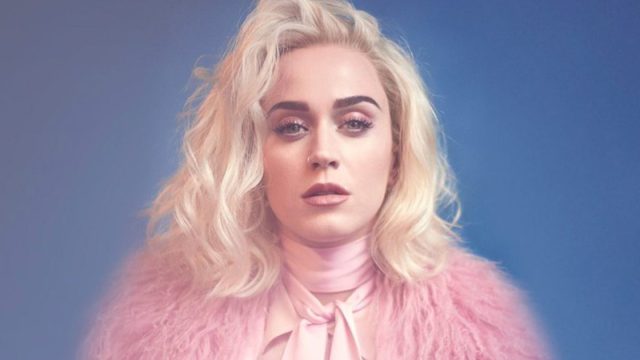 It feels like YEARS since she's released a new album (probably because it has been), but it seems that Katy Perry is BACK, and there's new music coming on FRIDAY *FREAKS OUT FOREVER*.
It was announced yesterday (February 6th) that Katy Perry had been added to the line up to perform at this year's Grammy awards on Sunday (February 12th). Perry, who released a one-off single "Rise" in August last year, has been teasing a full musical comeback on Instagram with snippets of songs from the recording studio. The singer's last album, Prism, came out in 2013, and spawned the hit singles "Roar" and "Dark Horse," which currently has 1 billion views on YouTube.
https://www.youtube.com/watch?v=hdw1uKiTI5c?feature=oembed
However, now it seems that Katy Perry is set to release new music and we've lost all chill.
The star posted a picture to Instagram (and changed all her social media banners), writing:
"New life who dis.
The track, which is expected to drop on Friday (February 10th), is said to be titled "Chained To The Rhythm," and is rumored to featured Skip Marley, Bob Marley's grandson, and have been produced by Mike Will Made It, Max Martin, and Savan Kotecha. false
The news was shared by Billboard, who subsequently removed the information, but not before a beady eyed fan could screenshot it. It's also expected that Perry will debut the track live at the Grammys. false
Of course, Katycats on Twitter totally freaked out over the news. false false
false
false
Katy Perry joins the likes of Beyoncé, The Weeknd, Daft Punk, Adele, John Legend, Metallica, Carrie Underwood, Bruno Mars, Keith Urban, John Legend, Anderson .Paak, and A Tribe Called Quest who, among others, are expected to perform at the Grammys this weekend.
Meanwhile, we will await patiently (okay, not patiently) for any more news about "Chained To The Rhythm." It's good to have you back, Katy Perry!