Katy Perry ran a food truck in Times Square yesterday, and we bet you can guess what they served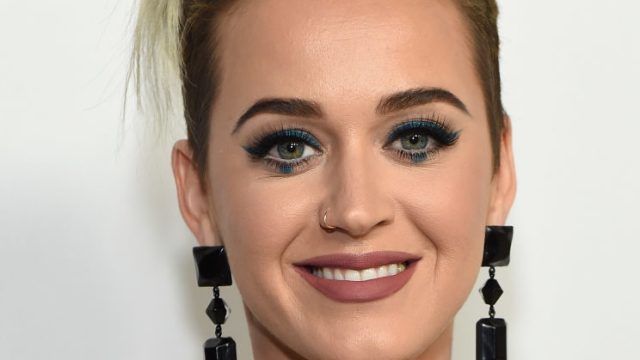 Pop star Katy Perry is known for making a statement. While she likes to shock, she also is all about making it fun. That's why we were so excited to hear that she was out in Times Square handing cherry pies to fans! While this might sound kind of random, Perry fans will totally get this. She's been promoting her upcoming album and dropping baked goods hints for a while.
She even posted a picture on Instagram of a cherry pie recipe that said if we baked her a pie we may get a surprise.
So of course the next logical step would be handing out cherry pies in a food truck!
false
Perry took to Times Square in a innocent looking food truck and fans, of course, started freaking out. And honestly, how could they not? We cannot think of a single greater thing than Katy Perry handing out fresh baked goods! false
false
While we're sad that Perry's 'World's Best Cherry Pie' truck will not be a permanent fixture in Times Square, we are super psyched at the creative way she promoted her new single, Bon Appetit! Katy Perry actually showing up in a food truck is so cool, quirky, and unexpected. Just like Perry herself!
So thank you to Katy Perry, this was a wonderful surprise. We love all the hints that you've been dropping, and the incredible pay-off. Your fans are totally psyched, and we can't wait to see what cool promotion you do next. We just hope that we're around to taste it!