Katy Perry just took rainbow to the next level at Burning Man and we're dazzled
It's no secret that Katy Perry is all about the bright colors and quirky rainbows. And there's nowhere that celebrates brightness and quirkiness more than Burning Man. (Seriously, have you seen Karlie Kloss' amazing installation?) So it makes sense that Katy would embrace her inner neon goddess at this year's burn:
We want those shades (not to mention those hair accessories) and we want them now. Braids seem to be the hair style of choice for celebrities attending Burning Man, which also include Cara Delevingne and Paris Hilton. Plus, that pink face mask is both useful and cute AF.
Of course, this isn't the first time Katy Perry has been to Burning Man:
And the "Roar" singer is no stranger to going rainbow-crazy in concert: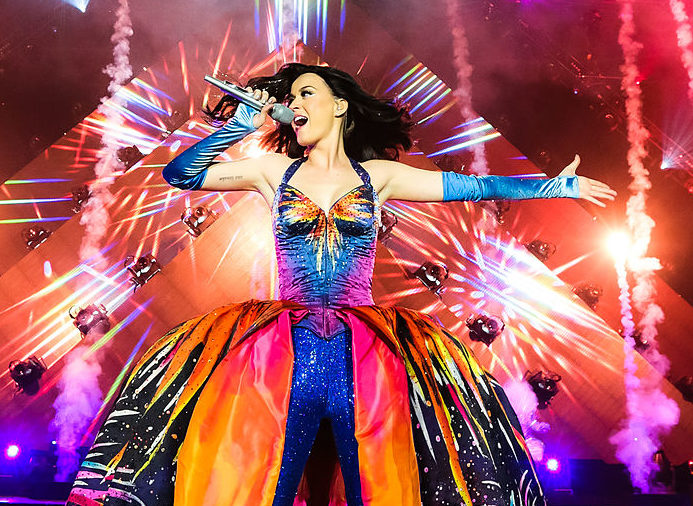 But we're nuts about how she has combined the two for the ultimate fashion-in-the-desert statement.
Katy really embraces the style, right? She looks fabulous. Now we just wonder if she gives any secret Burning Man only concerts. That'd be reason enough to visit, even for those of us who can't handle the playa's dust…