Katy Perry traded her pixie for long, "goddess glow" blonde hair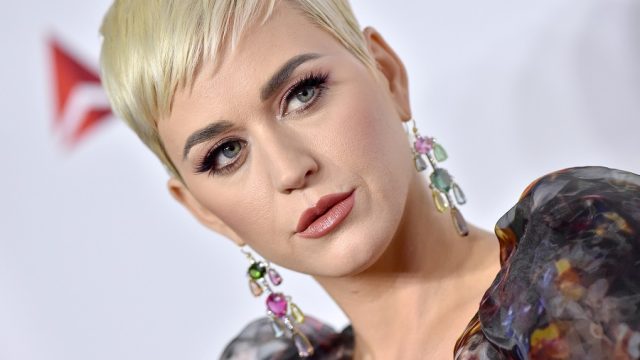 Katy Perry has made all kinds of hair changes over the years, and we always look forward to seeing how she will switch things up next. But she's been pretty steadily rocking her platinum pixie cut for three whole years—that is, until now. Perry just debuted her most drastic hair change in a long time, serving up Rapunzel vibes galore.
It definitely seems like she's feeling her latest strand switch-up: buttery blonde waves that she calls her "goddess glow" hair. Perry took to Instagram to show off her new 'do on Sunday, February 23rd, sharing a stunning selfie of her new look. Tagging the location as "Hater's Headquarters," we're not sure what we love more: Perry's signature brand of humor or this bombshell hair she's rocking.
In her caption, she joked about saying farewell to her pixie, writing, "if you don't love me at my pixie cut then you don't deserve me at my Goddess glow."
The American Idol judge credited stylist Jesus Guerrero with her new sandy blonde hair, which she wore in loose, voluminous waves. While she didn't mention whether her new vibes are courtesy of a wig, extensions, or what, we wouldn't be surprised to see her switch things up entirely faster than we can book our own appointments to copy this cut and color.
Though she started her career with her then-signature deep brown tresses—with the all-too-important late-aughts side bangs, of course—she has since tried just about every look under the sun. One quick glance on her Instagram page proves that she's a true hair chameleon. The pop queen is certainly no stranger to candy-colored strands and styles of all kinds.
We'll be keeping our eyes peeled to see if this goddess glow hair is here to stay, or if another bold hair change is on the way.