Katy Perry created an androgynous perfume, because fragrances don't need to be gendered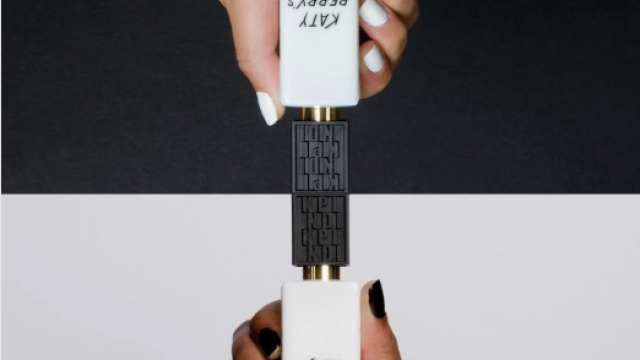 The woman most known for her "California Gurls" song and her 2015 Super Bowl halftime show has now branched out into the land of fragrances. The world can now douse itself with the new Katy Perry perfume, called Indi. The best part? Katy created this scent to be androgynous, because perfumes don't need to be gendered.
There are 11 different musks included in the formula for Katy Perry's Indi, all of which lend themselves to a scent that elevates individuality over overtly gendered perfume. Also, you know it smells good. Her newly launched and refreshing androgynous perfume option includes infusions of Oriental plum, amber, and vanilla and finishes with a powdery aroma.
Perry shared some of her inspiration with Cosmopolitan.
"It's not [labeled as] a unisex fragrance, it's more of an androgynous fragrance, so anyone can wear it. That's why I wanted to feature an eclectic group of women that all have something different to say, but whom people could identify with."
The campaign for Indi features a wide variety of women, including an attorney and blogger, transgender model, curvy model, an activist, an artist, a creative director, and a DJ.
We appreciate the variety of life paths she highlighted.
On top of all of that, you don't have to break the bank for this fragrance.
Indi is available at Walgreens for just $25.
Now our perfume can transcend gender norms like it was always intended to do.