Katy Perry morphed into this famous celebrity chef for National Look Alike Day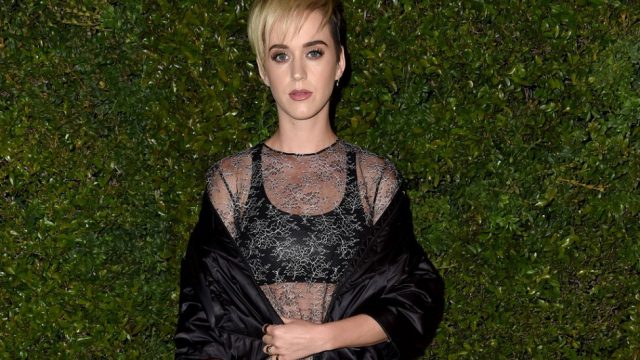 Yesterday was National Look Alike Day, and Katy Perry celebrated by impersonating Guy Fieri. Yes, that really happened. And surprisingly no, Perry isn't the first celebrity to dress like the famous Diners, Drive-Ins, and Dives host. But, more on that later.
National Look Alike Day happens every April 20th, and it's the perfect day to embrace your doppelgänger. Perry must have felt like she resembled the chef, since as you know, she recently cut and dyed her hair blonde. Fieri is pretty much known for his light spikes and loud wardrobe.
While we don't think they're an exact match, we do think it's pretty funny.
It seems like creating the ultimate "Guy Fieri look" was a lot of fun!
Speaking of fun (and speaking of the other celebrity who dressed in the iconic costume) Chrissy Teigen wore Fieri's signature flames in a video she posted online in 2015. The occasion? Halloween.
Calling herself "Chrissy Fieri," she definitely embodied Fieri's loud personality.
We think that Fieri would be flattered by both of these impersonations. Unfortunately, he hasn't had time to comment on Perry's post just yet. Instead, he's getting ready for the El Burro Borracho Taco Fiesta event overlooking Monterey Bay, which is set to happen today. We can forgive him, since, well, tacos.