Katy Perry totally looked like a Victorian doll at this Vogue event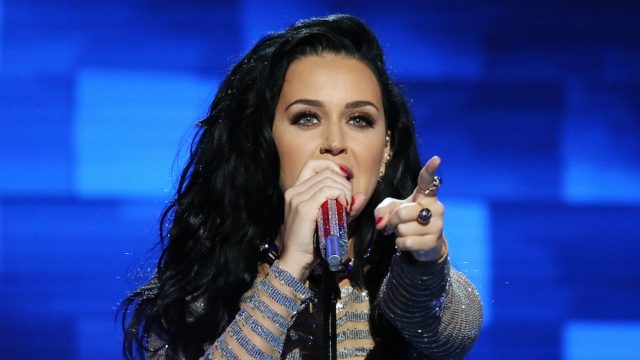 If there's anyone who's known for their elegant, jaw-dropping style that feels both classically glam and new agey, it's our girl Katy Perry.
Yesterday, Katy looked like a Victorian doll at the Vogue CFDA Fashion Fund Show, reminding us of that time she successfully pulled off a garden mermaid look and reinforcing the fact that she's the perfect fashion guru maven to captain a shoe line! She arrived in a gorgeous white, high-collared frock, and it's safe to say she celebrated her birthday in style — yup, she turned 32 on October 25th so HAPPY BIRTHDAY KATY!
Here she is looking INCREDIBLY poised.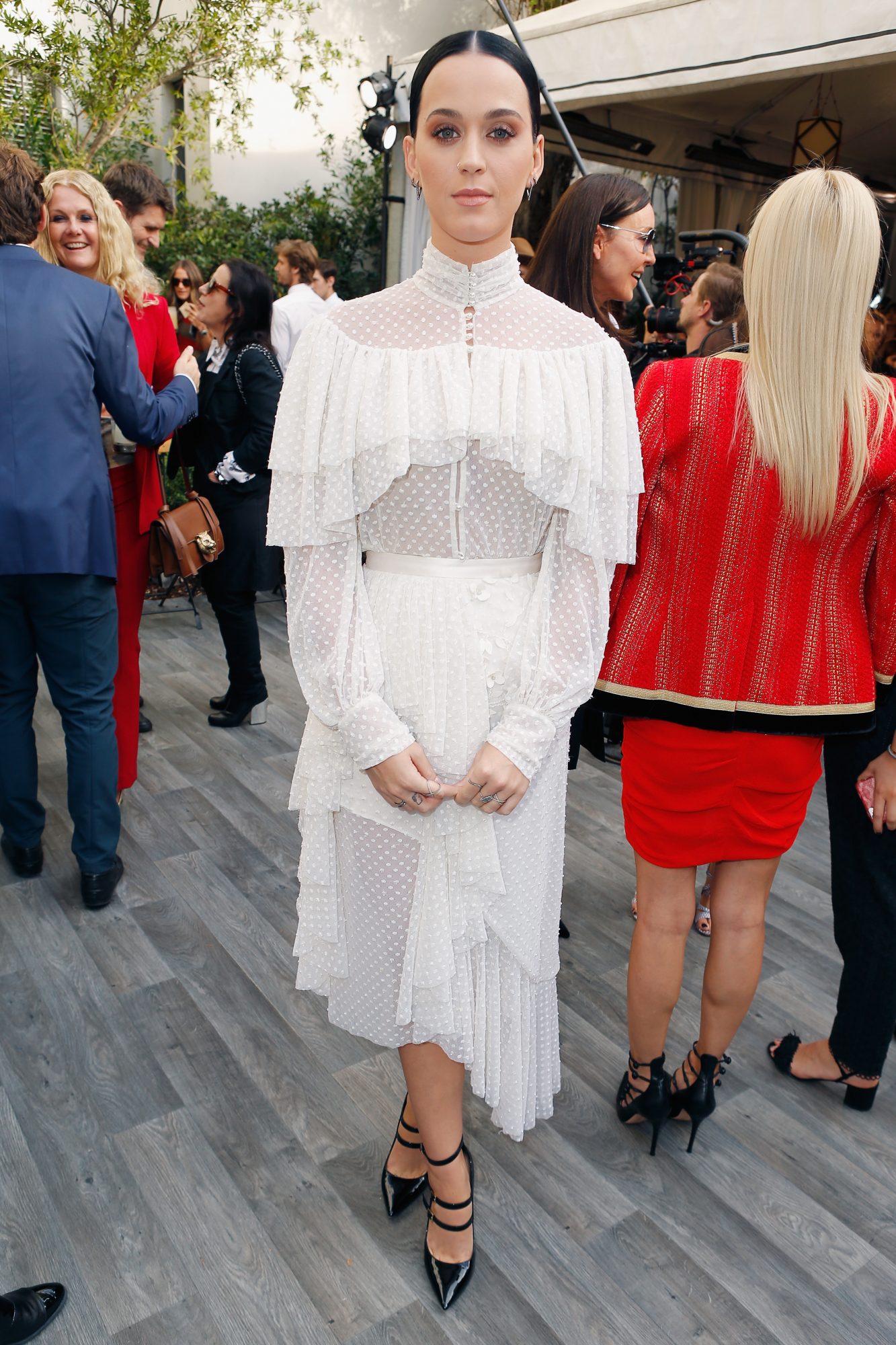 Of course, her slick jet black hair also stood out with this outfit (channeling some inner-Wednesday Addams perhaps?), which was probably the point! Unfortunately her boyfriend Orlando Bloom wasn't there to witness her stunning appearance, as he's shooting a movie in China, but he was there in spirit, literally — because he reportedly sent a bouquet of flowers. Awww!
We can only imagine Perry was the bell of the ball, because when you show up in something as eye-catching as this, what else can you expect?!
Love what you've got going on, Katy!