Katy Perry is live streaming her life for the next few days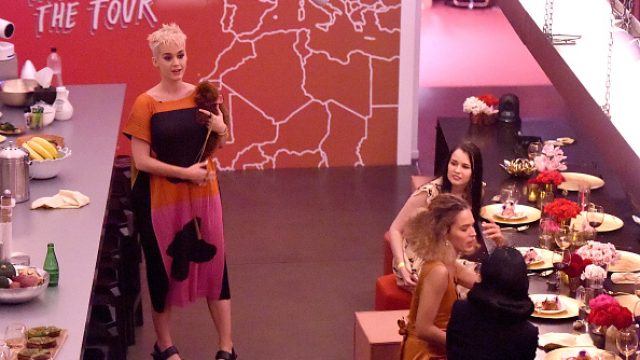 In a world of social media, celebrities are sharing more of themselves than ever before. But even the most open ones have nothing on Katy Perry. The songstress is live streaming her life for the next few days and you can catch every single second of it FOR FREE.
Katy has been sharing with fans for a long time. Whether it's about the reasoning behind her constantly changing appearance or her sexuality — she's pretty much an open book. And now she's really sharing everything. If you go on YouTube you can watch a live stream of Katy inside of her home.
In a genius lead up to the release of Katy's new upcoming album Witness, the pop icon is live streaming for four days straight. She set up cameras inside of her home where you can catch her cooking, talking with guests and even answering fan questions. According to Katy herself in an interview with Entertainment Tonight, she has very specific motivations for the digital experience.
She said, "I feel like I was born on the internet. I'm gonna have a rebirth on the internet,"
This is a very bold and daring project to undertake. While most people think they know Katy Perry, since she is such a public figure, they still don't truly know her. This project aims to really expose her.
You never know what you're going to see while Katy Perry is live streaming. 
On Saturday morning, she spent a long time speaking with Tara Brach, a meditation specialist. The two of them discussed meditation and even completed several sessions together. Thus Katy is teaching people who are tuning in live all about the practice.
So if you thought that living with Katy would be amazing, you were totally right. Domino installations, mural painting, and personal chefs are just some of what you can expect while watching. You can check all of it out on her live stream here:
https://www.youtube.com/watch?v=cA4_wTLDx4c?feature=oembed
This is so innovative and addicting, we can't seem to look away.