Katy Perry just made camo-glam a thing with an army green jacket and Marilyn Monroe hair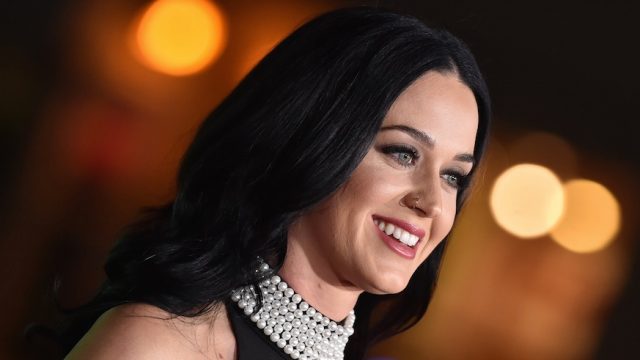 For most of us, it can be kinda tricky to pull off the camo look…let alone successfully glam it up!
At the Marc Jacobs show at New York Fashion Week, she stepped out in an army jacket, black tights, enormous chunky heeled boots, and finally (as if it could get better), ultra-blonde hair that totally channeled Marilyn Monroe! It's a teensy bit hard to tell in these photos, but she's definitely got some dress-like layering underneath the jacket, which gives everything a perfectly subtle feminine touch.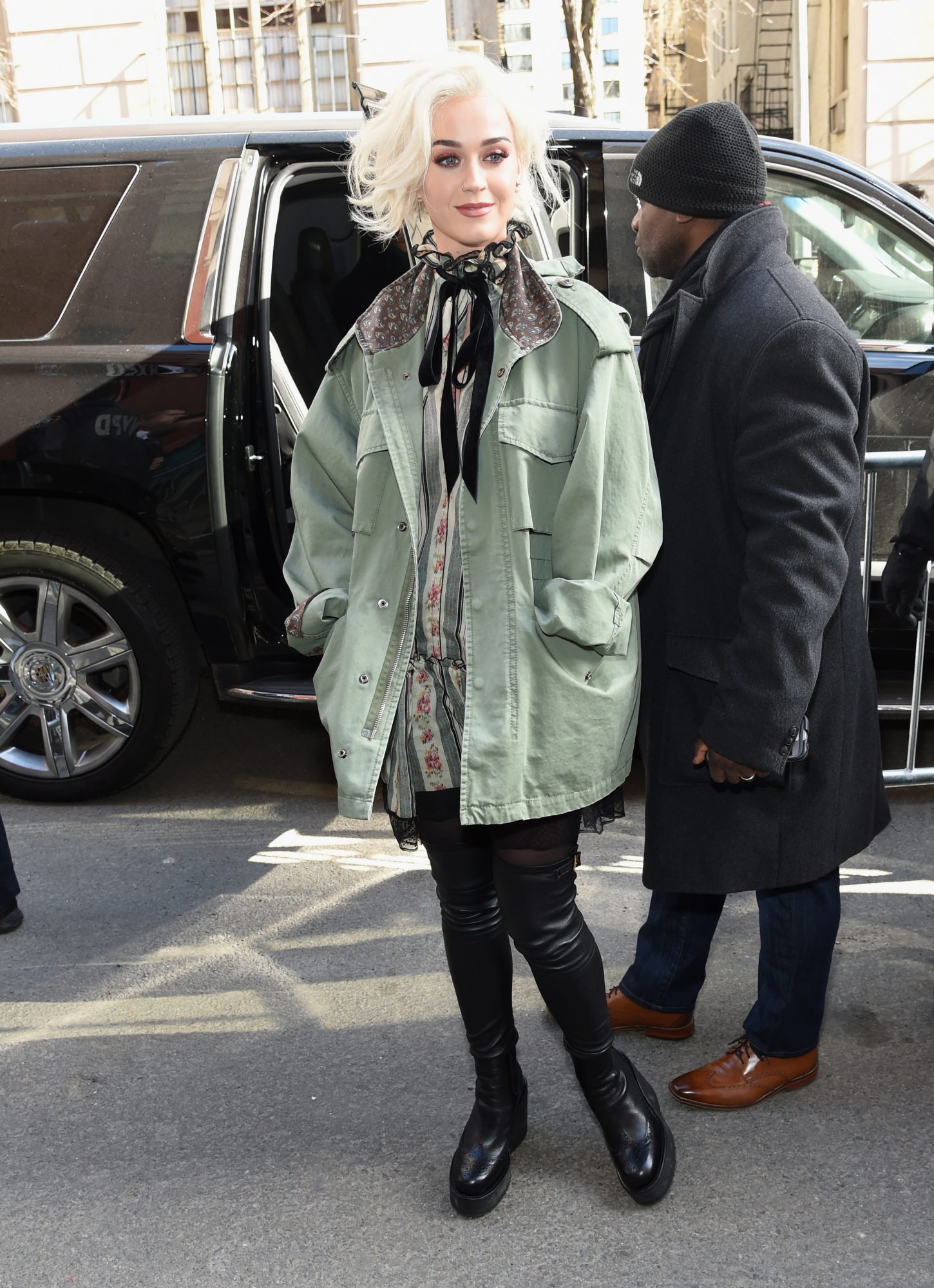 Damn…and hello, Marilyn!
Let's get a closer look at that playful ribbon around Perry's neck: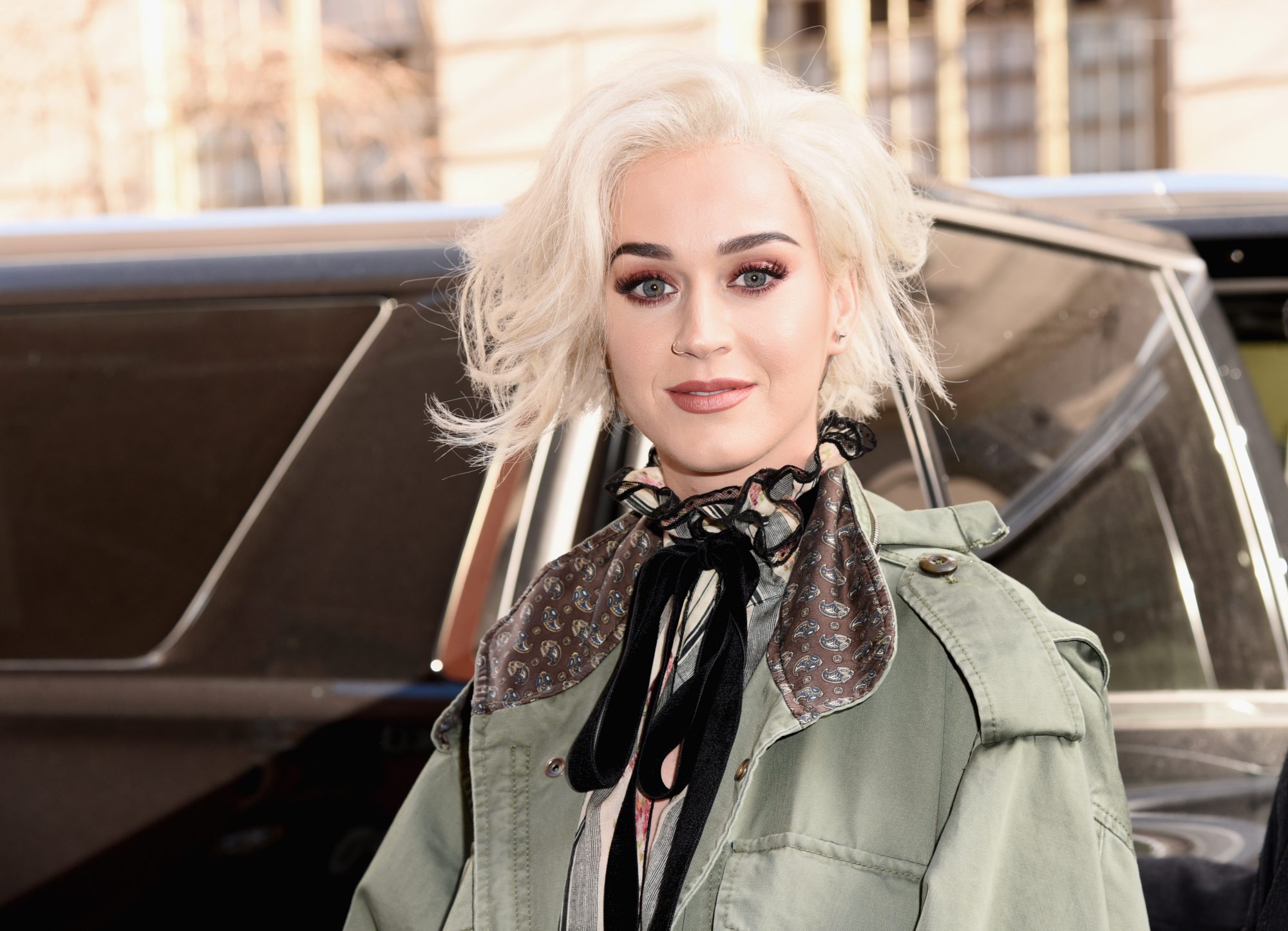 Those frills are so pretty! Separately you might not assume any of these pieces would go together, but they really work well as an ensemble.
One more peek, for the road!
We're getting some serious inspo right now. Got a few pieces in your closet that you're not sure what to do with? Mix and match, experiment…you never know what magic will happen!
So many reasons to love Katy Perry, today and every day. She's on her way to having a stellar year, and we just love how she's such an advocate for strong, trailblazing women. There are shoes in her collection named after Hillary Clinton and Lena Dunham (to name a couple), so we can literally wear girl power on our feet.
Thanks for rocking it with everything you've got, Katy!