Katy Perry just hired Noah Cyrus, Miley's little sister, as her opening act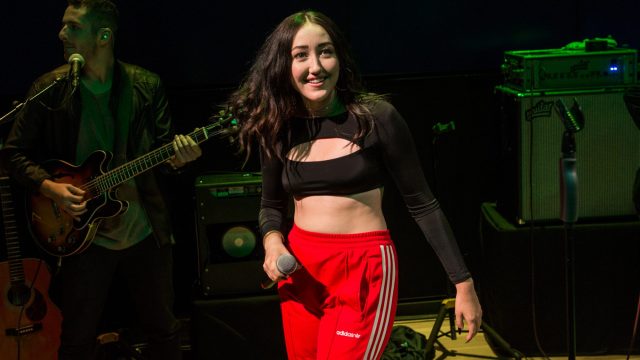 She may be Miley's little sister, but she could soon be just as big a star. Katy Perry just announced that 17-year-old Noah Cyrus will perform as her opening act on the first leg of Perry's North American Witness tour — and we are SO here for it!
Kicking off September 19th in Montreal, the tour will position Cyrus perfectly for superstardom, giving her the opportunity to win over Perry's passionate fans by warming up the crowds over the course of 21 performance dates. And Cyrus is in good company. The "Make Me (Cry)" singer joins the likes of pop powerhouses Purity Ring and Carly Rae Jepsen, who will take over opening act duties when Cyrus ends her run in November. And Cyrus couldn't be more excited.
https://www.instagram.com/p/BX5vFtYlAjp
"I've loved Katy since I was a little girl and I can't thank her enough for giving me this incredible opportunity," Cyrus said in a statement, according to Refinery 29. "Let's hope I don't f–k it up."
Cyrus' meteoric rise shows no signs of slowing down. Just months since she dropped her debut single, Cyrus received an MTV VMA nomination for "Best New Artist." Plus, she's expected to drop a full LP later this year. This girl is on fire!
https://www.instagram.com/p/BX8UcbOlAjm
And while the younger Cyrus and her big sis Miley may share the same dream, Noah wants to make clear she's blazing her own trail.
"[Miley and I are] completely different, just two artists," Cyrus previously told Refinery 29. "There are so many other female artists that don't get compared the way I do with Miley. But we're both each other's biggest fans — I'm rooting for her, and she's rooting for me, and we love each other, but I don't think we'll ever fully understand why us being sisters makes it okay to compare all the time."
https://www.instagram.com/p/BX8C9nNlyXU
Sisters are doing it for themselves! Go, Noah!