Katy Perry's off-the-shoulder jumpsuit is #goals
How might one effortlessly bridge the gap between warm, breezy fall and chilly, sophisticated winter? Katy Perry knows the magic word: jumpsuits. Katy's off-the-shoulder number at the Capitol Records 75th Anniversary Gala proves that bare arms still have a place on the red carpet come mid-November, and the monochromatic full length jumpsuit is the way to do it. Jumpsuit or not, this year's Gala event celebrated a very cool milestone. "Capitol Records made history Tuesday afternoon when it became the first record label to be awarded a star on the Hollywood Walk of Fame," says Billboard.com. Congrats, Capitol! We always knew you had it in you!
For some personal jumpsuit-inspo, (this year's Christmas party, perhaps?) check out Katy's super chic look below.
Katy slicked her famously dark hair up and into a large ballerina bun to show off her shoulders, which she wore bare with no jewelry. No necklace means nothing to interfere with one's own ~natural beauty~.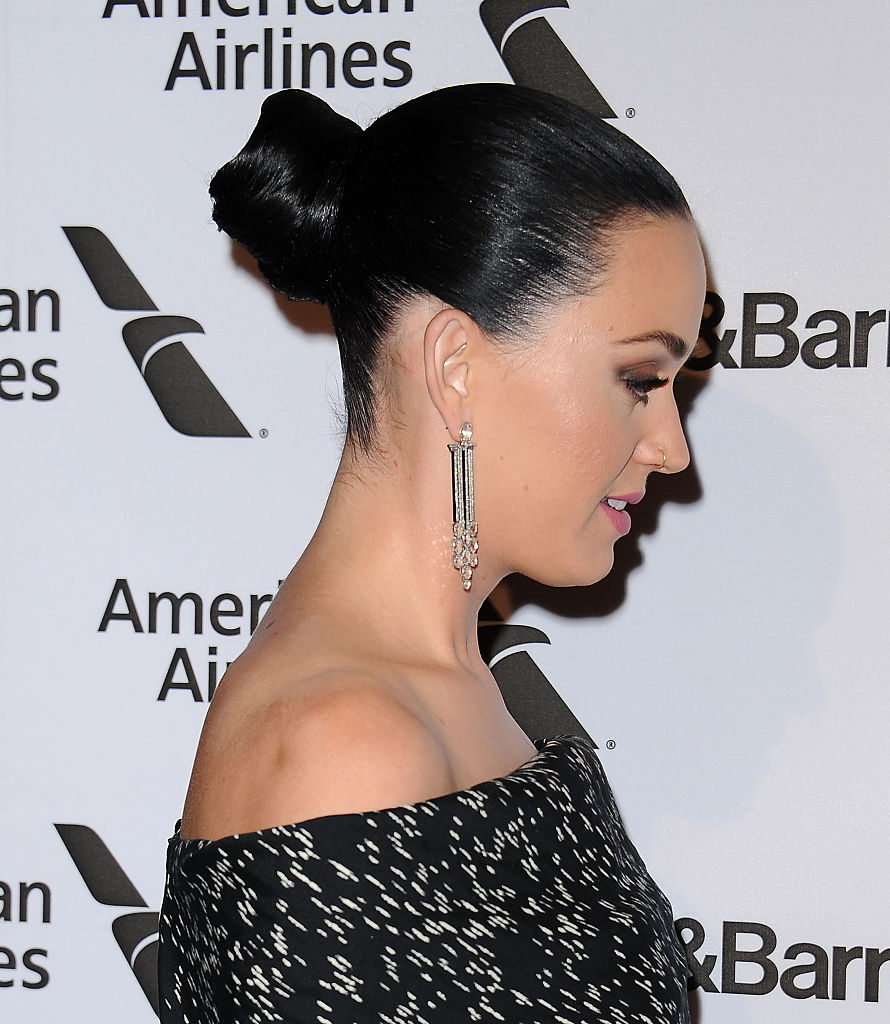 She drew attention to her sculpted shoulders with long, dangling earrings that hung just shy of her collarbone.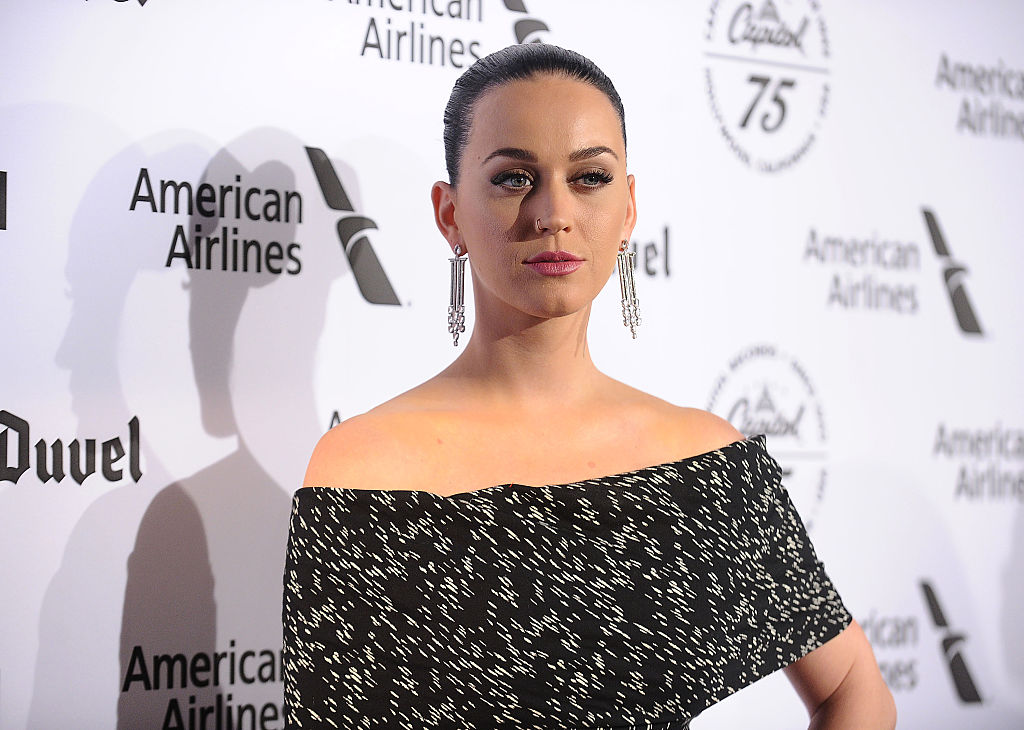 The key to owning any jumpsuit: the silhouette. Go with a cinched waist like Katy for an hourglass shape, or stick with an easy fit with a wide leg to accentuate a pair of killer stems. Tailored jumpsuits are sophisticated, fun and free all at the same time, which isn't exactly news to Ms. Perry, whose been known to rock the look a few times.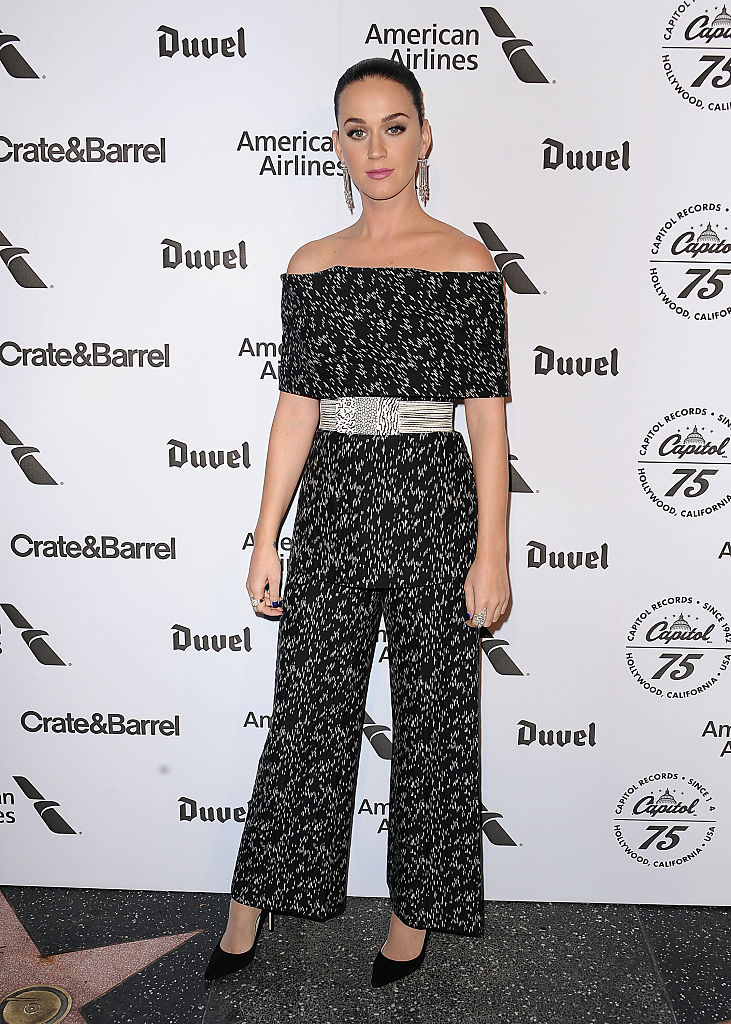 Katy keeps it clean, sleek and simple with a wide belt and black, pointed Jimmy Choo pumps. Why mess with perfection when it can be this easy-breezy?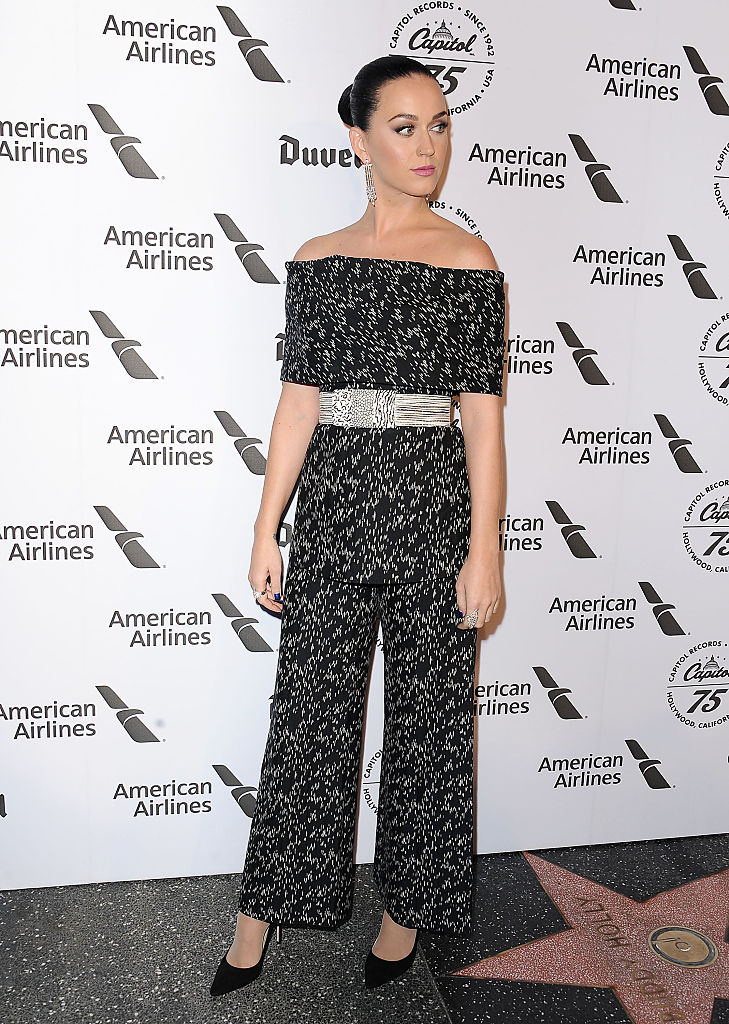 The singer paired a filled-in brow with a mauve lip and a pair of larger-than-life lashes.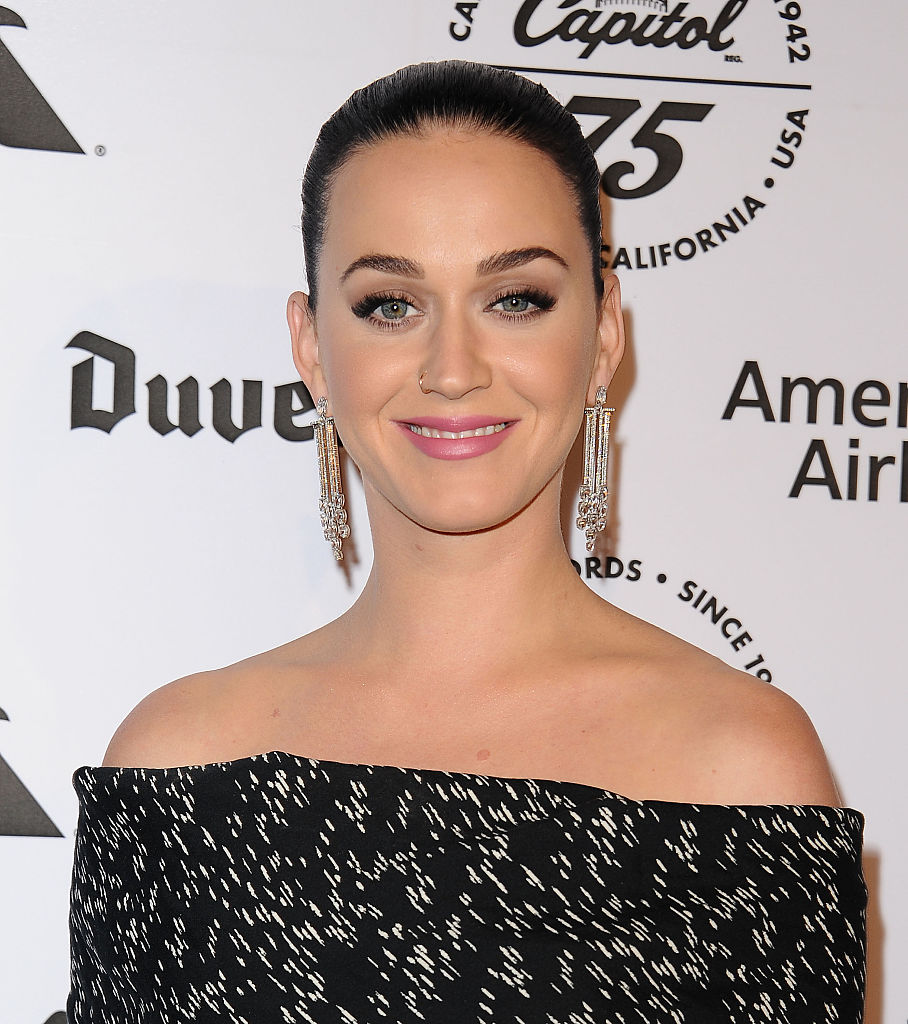 Hold up. Is Katy's black and white speckled print reminiscent of the Hollywood Walk of Fame stars themselves?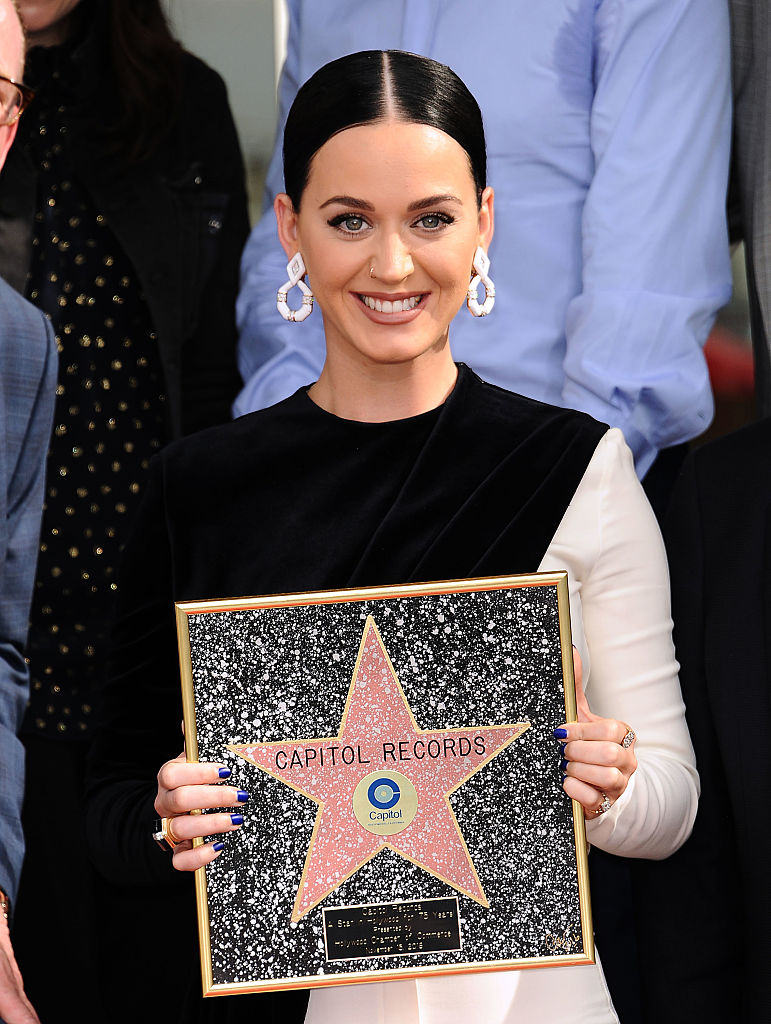 NOW HERE THIS: KATY PERRY IS A DAMN NATIONAL TREASURE.