Katy Perry was the inspiration behind this Britney Spears song, and our minds are BLOWN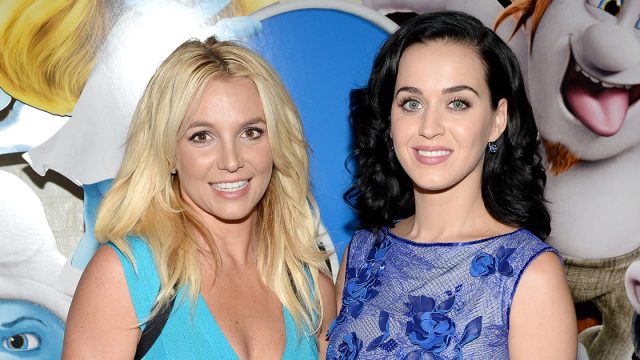 It's a fact that women provide a constant stream of inspiration to each other. Regardless of where that inspiration comes from, it's a powerful and incredible thing. However, our minds are blown at the news that a raunchy Britney Spears song is actually about Katy Perry!
Lately, news has been circulating online about about the inspirations behind some of Katy Perry's biggest hits. It was reported that her debut hit, "I Kissed a Girl," was about none other than her BFF Miley Cyrus, something that Perry herself said wasn't actually the case. The singer also recently announced her new album, Witness, as well as massive tour before sharing her latest single, "Swish Swish," which features Nicki Minaj.
https://www.youtube.com/watch?v=Z18eMqK9BMM?feature=oembed
Well, we weren't expecting more bombshells to drop, but the news that this Britney Spears classic is actually about Katy Perry has us shook.
Back in 2011, Britney released her seventh album, the pop-filled Femme Fatale, and the lead single from that album was the dubstep-infused dance banger "Hold it Against Me."
https://www.youtube.com/watch?v=-Edv8Onsrgg?feature=oembed
The track was co-written by singer-songwriter Bonnie McKee, who, at the time, was best known for her work with Katy Perry on her record breaking album Teenage Dream.
Now in an interaction with a fan on Twitter, McKee has revealed who the Britney megahit is actually about. false
Responding to a fan's request that she reveal the inspiration behind the track, McKee wrote:
"The inspiration for @britneyspears 's song Hold it Against Me was @katyperry's babely bod. True story."
Okay, this is totally new information, and our minds are actually blown. We'd sort of assumed that Brit Brit was cooing at some hot dude in the club, but now we know that the song is actually about Katy Perry, we are never going to listen to it in the same way again!
However, we're totally into the idea that McKee was so inspired by Katy Perry that she wrote a whole song about her. And we love it even more that said song ended up being recorded by Britney! Now ain't that girl power!