We LOVE that Katy Perry is giving Black Lives Matter shirts out as gifts for Christmas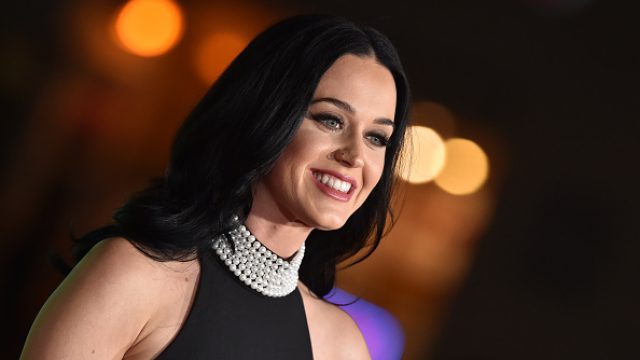 We've always been fans of Katy Perry, I mean who isn't patiently waiting for her next album. Although we could write a long list of the things we love about the Rise singer the list has just reached a high peak. We LOVE that Katy Perry is giving Black Lives Matter shirts out as gifts for Christmas.
Katy Perry has been a huge voice for gay marriage, Feminism and now the Black Lives Matter movement. Earlier today Perry posted a photo with the caption "When your holiday shopping is woke af"! The box contained shirts from the company Merch for the Movement. According to the website 100% of the profits are donated to organizations that support the Black Lives Matter movement and to further the work of the movement. The first round of donations went to Dream Defenders, Southern Poverty Law Center, Black Youth 100 Project and the Baltimore Justice Fund.
Although many of us are aware of the popular movement that has garnered a lot of attention on social media, many are not aware of the origin of the movement.The movement began with the use of the hashtag #BlackLivesMatter back in 2013 with the acquittal of George Zimmerman after the shooting death of African American teen Trayvon Martin. But the movement became nationally known for their street demonstrations following the deaths of two African Americans: Michael Brown in Ferguson and Eric Garner in New York City. The originators of the hashtag and call to action were Alicia Garza, Patrisse Cullors, and Opal Tometi. They have now expanded the project with a national network and over 30 local chapters.
Going into 2017 it will be very interesting to see which celebrities lend their notoriety to movements not just like Black Lives Matter, but many other causes. Although Katy Perry does not have to live the struggle of what it is to be a black person in America, it is important for all races to bond together in order to reach equality. Not only is empathy important, but in Perry's case ally-ship is also a must.
The sad part is the negativity that celebrities do face when standing up to use their platform. Although Perry does have a lot of positive comments commending her for her act, there are negative comments that recommend she just create music and stay quiet. But going into 2017 we predict that more artists will vocalize their opinions and get involved to reach equality for all. It is important to note that just because someone is a supporter of Black Lives Matter, that does not mean they don't believe that all lives and police lives don't matter. But all lives can't matter, until black lives matter too.
Katy Perry we commend you for standing up and we hope to see you lend your voice more to the movement in 2017!