Katy Perry gets political in first ever performance of "Chained to the Rhythm" at the Grammys
For her first ever live performance of "Chained to the Rhythm," Katy Perry decided to get political. Performing at the 59th Annual Grammy Awards, Katy showed off her new song, co-written by Sia, at the awards while wearing  a '70s  inspired tuxedo, which of course, she rocked. The 13-time Grammy nominated artist ended the performance of her new song alongside Skip Marley, Bob Marley's son, hand-in-hand with "We the People" (you know, the Preamble to the U.S. Constitution) emblazoned across the screen.
YAS KATY!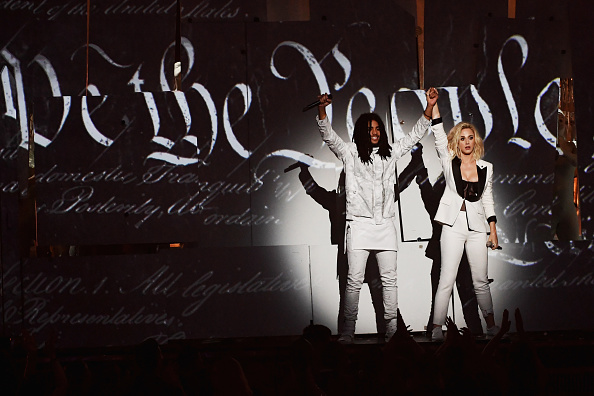 We have to applaud Perry for taking the time to make a statement about unity amidst this turbulent political climate. We love that she was seen hand-in-hand with the son of an icon who stood for peace, and we especially love that Perry did all of this while the world watched.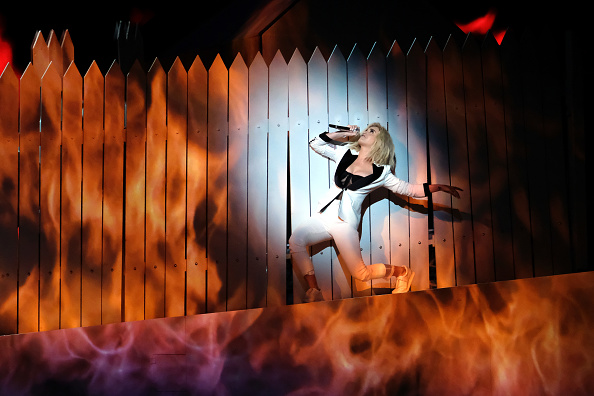 And we love that no mater what, Perry remembers not to take herself too seriously. Of course, she stands her own when she literally takes a stand, but she is still Katy Perry.
Let's also call attention to the "persist" band on her arm, possibly in reference to Elizabeth Warren's now infamous "Nevertheless, she persisted" moment recently.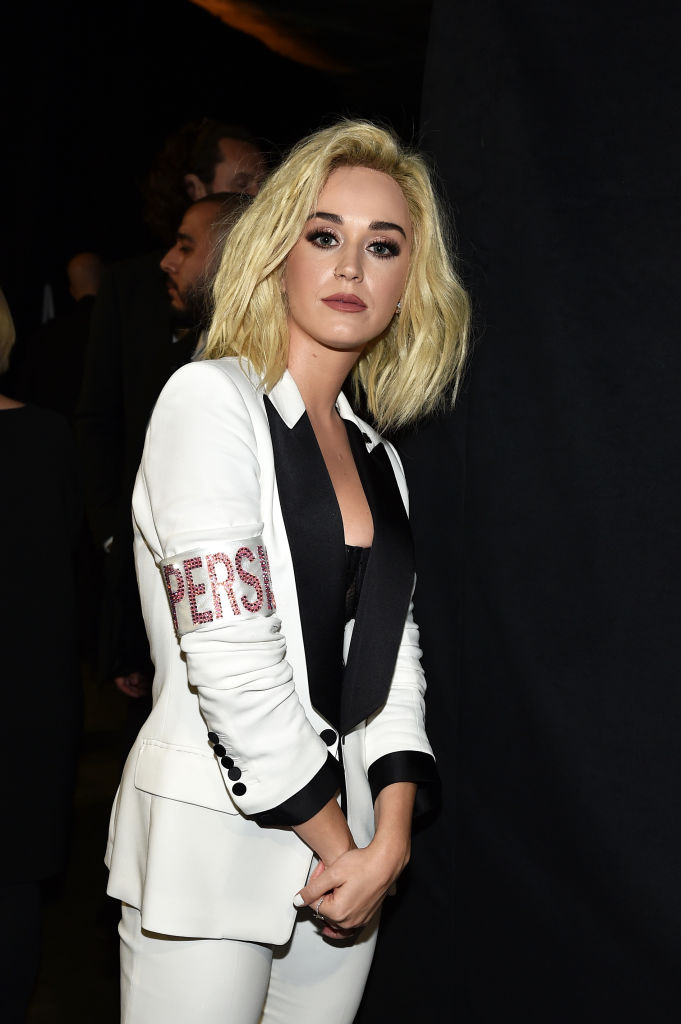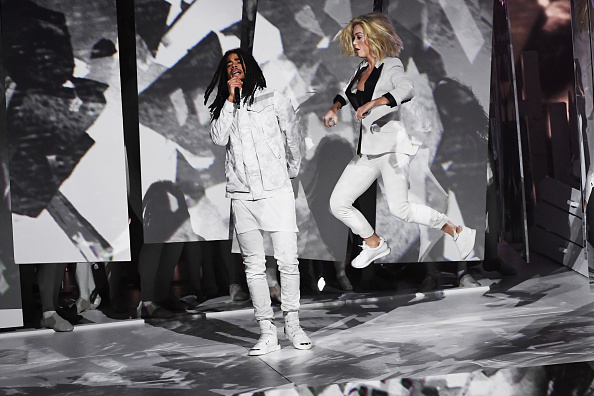 And of course she looks effortlessly cool in her all-white ensemble and sneakers.
Watch Katy's performance here: false